$62.95

Back Order
Ships in 4-8 weeks.
GO TO CART
Using the Bowen Technique to Address Complex and Common Conditions
Jessica Kingsley Publishers
, Singing Dragon
The Bowen technique resets and repairs the body, restoring balance to relieve pain and improve energy. This book shows how it can be particularly effective at alleviating conditions that are renowned for being difficult to treat, as well as at enhancing performance in dance and other sports.
Covering lower back pain, frozen shoulder, tennis elbow, carpal tunnel, hayfever, asthma, diabetes (type 2), migraines, stress and tension disorders, fibromyalgia, chronic fatigue, palliative care, performance enhancement, and in pre and post-natal care, clinical case studies reveal Bowen technique in action along with detailed explanations of how and why Bowen is so effective for each of these different situations.
This is the perfect book for Bowen practitioners, and other complementary and alternative health practitioners and medical professionals wanting to know how and why the Bowen technique can help their patients, as well as patients interested in learning about what Bowen can do for them.
This book brings together important information for therapists using the Bowen Technique. Bowen practitioners will treasure this book because it provides tips and guidance on how to treat more complex health problems. John Wilks includes new scientific findings that will contribute to a better understanding of the Bowen Technique. I consider this book a must-have for all Bowen practitioners.

– Manfred Zainzinger, Bowen Instructor, Bowen Akademie Europa, Austria
Once again John Wilks has produced a book for reliable information for the health care professional. This book helps bridge the gap between traditional medicine and the growing field of complementary health care. Highly recommended.

– Oswald Rentsch, Director, Bowen Therapy Academy of Australia
Using the Bowen Technique to Address Complex and Common Conditions is a book to read and keep handy on your shelf, to help understand why we do what we do. Think of it as an up-to-date encyclopedia of structural and organic health, all from a Bowen perspective. I believe that musing on principles and connections such as these is the stuff upon which new and more effective treatments and procedures are founded.

– Gene Dobkin, Director, usbowen.com, author of A Bowen Home Companion, vol's I and II
This is a comprehensive book on Bowen therapy, written by passionate Bowen instructors and practitioners. A must, not only for Bowen therapists, but for everyone who wants to know more about Bowen : the scientific community, the general public, women, athletes, and people who unfortunately are suffering and searching for a solution.

– Louise Tremblay, iBowen and AIMTC Founder and Director, Bowen and Niromathé International Instructor
This book draws upon the experience of a broad team of practitioners to illustrate the value of Bowen therapy for patients with complex health conditions. It is a rich resource that will inspire, encourage and guide Bowen therapists of all persuasions.

– Graham Pennington, author of A Textbook of Bowen Technique
John Wilks is a Bowen and craniosacral instructor and author. He works in a physiotherapy and integrated healthcare practice in the west of England. He is a former chairman of the Bowen Association of the UK and of the Craniosacral Therapy Association of the UK. Isobel Knight is a writer, researcher and periodic lecturer on Ehlers-Danlos (Type III) Hypermobility Syndrome. Isobel is also a practising Bowen Therapist and the author of A Guide to hypermobility Syndrome: Bending without Breaking and A Multidisciplinary Approach to Managing Ehlers-Danlos (Type III) – Hypermobility Syndrome and lives in South London.
Preface. Introduction. 1. How Bowen Works. 2. Fascia, Tensegrity and Assessment. Kelly Clancy, Founder, Seattle Center for Structural Medicine. 3. Our Fluid Bodies. 4. Bowen and the Acupuncture Connection. 5. Back Pain. 6. Chronic Pain and Fibromyalgia. 7. The Upper Extremity (Arms, Shoulders and Upper Back). Kelly Clancy, Founder, Seattle Center for Structural Medicine. 8. Headaches, Migraines and the TMJ. 9. Stress, Anxiety and Depression. 10. Asthma and other Respiratory Conditions. 11. Women's Health. 12. Pregnancy and Birth. John Wilks, practising Bowen and Craniosacral therapist and teacher and Lina Clarke, registered Midwife, Doula, Bowen therapist and Childbirth Educator. 13. Babies, Toddlers and Children. 14. Sport. Michael Quinlivan, Co-founder, Border College of Natural Therapies. 15. Dance, Stretching and Hypermobility. 16. Parkinsons, MS and Diabetes. 17. Palliative Care. Nickatie diMarco, Bowen therapist, palliative care settings. 18. Bowen in the Workplace. 19. Research. 20. Bowen in the NHS. Paula Esson, Clinic Director, Northern Integrative Health Practice. Appendix 1. Exercise. Appendix 2. Supplements, Homeopathy and Nutrition. Author Biographies. Bibliography. Contacts. Index.
Find what you're looking for...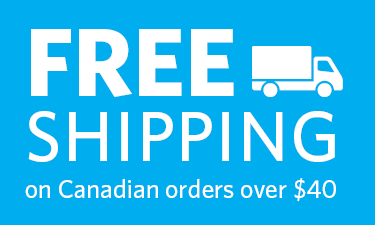 Publishers Represented
UBC Press is the Canadian agent for several international publishers. Visit our
Publishers Represented
page to learn more.