Visual Bridges for Special Learners
A Complete Resource of 32 Differentiated Learning Activities for People with Moderate Learning and Communication Disabilities
Jessica Kingsley Publishers
Teachers and trainers running activities for people with learning and communication difficulties face the daunting task of balancing a wide range of needs, abilities and preferences, whilst simultaneously being asked to meet measured outcomes, record progress and create their own resources.
This book presents thirty-two original, engaging and highly visual learning sessions. The activities have been specifically designed to develop learning skills, self-awareness and awareness of others, explore representation, language and early literacy, and cooperation and teamwork. Each session is comprehensively described and includes worksheets, learning aims and suggestions for differentiation and extension activities for either group work or individual learning.
These activities will help to develop confidence and motivation by using highly visual resources to bridge the gap between language and cognition. They will be perfect for teachers and trainers running college classes and community education centres, day and residential care centres and training programmes. All the worksheets are included in colour on the accompanying CD.
This is a very practical resource aimed at teachers and other professionals working with children and adults with learning disabilities, particularly those with visual learning needs (such as those with autism). – College of Occupational Therapists, Specialist Section, People with Learning Disabilities
Visual Bridges for Special Learners offers teachers, trainers and activity providers an invaluable source of highly creative ideas for lessons for adults with learning and communication disabilities in important areas such as self-awareness, co-operation and teamwork. Thanks to Julia Moor, anyone responsible for developing activities for these adults will not easily run out of inspiration. – Peter Vermeulen, Author, Autism Consultant and Lecturer at Autisme Centraal, Belgium
Julia Moor does a fine job in providing us with wide ranging, detailed and differentiated lesson plans for use in the continuing education of adults with developmental disabilities. More than this she reminds us of the importance of continuing education as an option for these adults and of the need to base this education on a curriculum that goes beyond daily living and work skills. – John Clements, clinical psychologist, behaviour consultant and author specialising in developmental disabilities
Julia Moor has been working as a teacher with adults with learning disabilities for 18 years, delivering creativity, communication, life skills and intensive interaction courses at day services and educational settings. She has also worked as a trainer for autism awareness and has a son on the autism spectrum. Julia is the author of Playing, Laughing and Learning with Children on the Autism Spectrum: A Practical Resource of Play Ideas for Parents and Carers, also published by Jessica Kingsley Publishers. She lives in Leeds, West Yorkshire.
Introduction. Section 1. Learning Skills; Senses, Process and Recall. Introduction. Activity 1.1. Senses: Which Sense? – A Group Warm Up. Activity 1.2. Process: A Group Tactile Discrimination Game. Activity 1.3. Process: A Sound Discrimination Activity. Activity 1.4. Process: Rhythm Bingo – Sound Memory. Activity 1.5. Recall: See, Imagine, Memorize. Activity 1.6. Recall: A Group Picture Study. Activity 1.7. Recall: Picture Prepositions. Activity 1.8. Senses: A Sensory Composition. Section 2. Cooperation and Teamwork. Introduction. Activity 2.1. Manners Bingo. Activity 2.2. Hands on the Line. Activity 2.3. Act it Out. Activity 2.4. Board Game Builder. Activity 2.5. A Flock of Poems. Activity 2.6. Team Menu Maker. Activity 2.7. Collage Race. Activity 2.8. Team Art. Section 3. Introduction. Activity 3.1. Awareness of Self and Others; First Impressions. Activity 3.2. Self Awareness: My Choices – A Picture Preference Portrait. Activity 3.3. Self Awareness: What am I Feeling? – Identifying and Labelling Internal States. Activity 3.4. Self Awareness: Understanding Me – Outside In. Activity 3.5. Self Awareness; Several Steps to Bloom – A Visual Strategy for Personal Goal Setting. 3.6. Awareness of Others: Using Preference Portraits to get to Know Others. 3.7. Awareness of Others; Situations, Feelings, Actions. 3.8. Awareness of Others: Different Perspectives. Section 4. Early Literary Skills; "The Fruit Bowl". Introduction. Activity 4.1. (2 levels) Mark Making – Copy, Colour and Control. Activity 4.2. (2 levels). Rhythm and Rhyme, Finding and Using Rhymes to Make Poetry. Activity 4.3. (2 levels): Discuss and Describe – Language Development; Adjectives. Activity 4.4 (2 levels). Storytelling; Take a Picture, Weave a Narrative.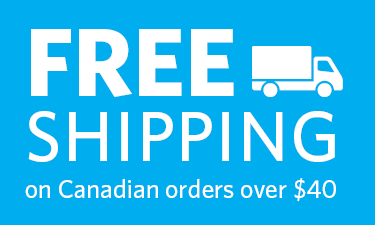 Find what you're looking for...
Publishers Represented
UBC Press is the Canadian agent for several international publishers. Visit our
Publishers Represented
page to learn more.