28 b&w figures, 24 tables
Voting Behaviour in Canada
The recent string of minority governments has reminded Canadians that voting behaviour has serious consequences – on the composition of government as well as on the direction of public policy. Understanding the underlying meaning of election results is a key issue for policy makers and for students and scholars of politics. But can voting behaviour be explained, given that each vote represents the influence of countless impressions, decisions, and attachments?
Voting Behaviour in Canada reveals the challenges of understanding election results as leading young scholars of political behaviour piece together a comprehensive portrait of the modern Canadian voter. Contributors explore voting considerations that fall into one of three distinct types: long-standing attachments (gender, immigration, religion, and partisanship), short-term influences (the role of political leaders and economic issues and conditions), and proximate factors (campaign issues and poll results). Many theories have been developed to illuminate the influence of certain variables on voting decisions – these tightly focused essays build upon their insights to offer a well-rounded explanation of election results in Canada.
Theoretically grounded and methodologically advanced, Voting Behaviour in Canada sheds new light on the choices we make as citizens and provides important insights into recent political developments in Canada. It will be of interest to anyone concerned with Canadian or comparative political behaviour.
This book will be of interest to anyone concerned with Canadian or comparative political behaviour.
There is no doubt that this book will become a standard text in courses on voting and elections.
This is an excellent textbook for senior undergraduate and graduate courses in voting and elections, a supplementary text for more general courses in Canadian politics, and an important addition to the scholarly literature in the field. I will be using it in a number of my classes.
Cameron D. Anderson and Laura B. Stephenson are assistant professors in the Department of Political Science at the University of Western Ontario.
Contributors: Éric Bélanger, Antoine Bilodeau, Amanda Bittner, Elizabeth Goodyear-Grant, Mebs Kanji, J. Scott Matthews, Richard Nadeau, and Mark Pickup.
1 The Puzzle of Elections and Voting in Canada / Cameron D. Anderson and Laura B. Stephenson
Part 1: Long-Standing Attachments and Voting
2 Who Votes for Women Candidates and Why? Evidence from Recent Canadian Elections / Elizabeth Goodyear-Grant
3 The New Immigrant Voter, 1965-2004: The Emergence of a New Liberal Partisan? / Antoine Bilodeau and Mebs Kanji
4 The Catholic-Liberal Connection: A Test of Strength / Laura B. Stephenson
5 Parties and Partisans: The Influence of Ideology and Brokerage on the Durability of Partisanship in Canada / Éric Bélanger and Laura B. Stephenson
Part 2: Short-Term Influences on Voting Behaviour
6 Economic Voting in Canada: Assessing the Effects of Subjective Perceptions and Electoral Context / Cameron D. Anderson
7 Third-Party Support in Canadian Elections: The Role of the Economy / Éric Bélanger and Richard Nadeau
8 Personality Matters: The Evaluation of Party Leaders in Canadian Elections / Amanda Bittner
Part 3: Proximate Considerations in Vote Choice
9 Enlightenment, Equalization, or What? Campaigns, Learning, and the Economy in Canadian Elections / J. Scott Matthews
10 Election Campaign Polls and Democracy in Canada: Examining the Evidence behind the Common Claims / Mark Pickup
11 Reflecting on Lessons from the Canadian Voter / Cameron D. Anderson and Laura B. Stephenson
Index
Related Titles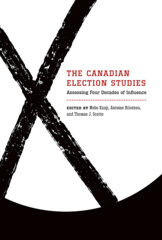 The Canadian Election Studies
Assessing Four Decades of Influence
Edited by Mebs Kanji, Antoine Bilodeau and Thomas J. Scotto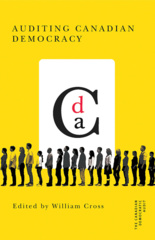 Auditing Canadian Democracy
Edited by William Cross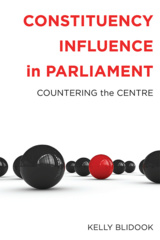 Constituency Influence in Parliament
Countering the Centre
Identities and Interests
Race, Ethnicity, and Affinity Voting
By Randy Besco
‹
›
Find what you're looking for...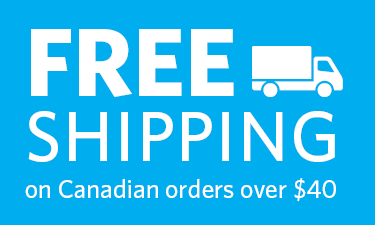 Publishers Represented
UBC Press is the Canadian agent for several international publishers. Visit our
Publishers Represented
page to learn more.