37 line drawings by Boonsatien Boonsoong
Wading for Bugs
Exploring Streams with the Experts
Oregon State University Press
In Wading for Bugs, nearly two dozen aquatic biologists share their memorable encounters with stream insects. The contributors, based primarily in North America, work in diverse environments – from arctic to desert, from mountain streams to river valleys. They represent a wide range of expertise as authors of standard field texts, leaders in biomonitoring and assessment programs, directors of major laboratories, and specialists in aquatic ecology and taxonomy.
The writings in Wading for Bugs allow readers to experience – through the eyes of the scientists – what it's like to study stream insects and to make discoveries that could help develop biological indicators for stream health. General summaries introduce each insect order. Elegant insect drawings accompany each story, along with morphological, life history, and habitat information for each species or family.
Wading for Bugs
will appeal to general readers as well as students, naturalists, and outdoor enthusiasts curious about streams and the insects that live in them.
I think it's a wonderful idea to have experts talk personally about their work rather than be confined to academic descriptions. In my opinion, the intent of this book is fun and original—particularly so since the topic of aquatic invertebrates is relatively unexplored and uncelebrated.
Judith L. Li is an associate professor (retired) in the Department of Fisheries and Wildlife at Oregon State University. She edited To Harvest, To Hunt. Michael T. Barbour is the director of Tetra Tech's Center for Ecological Sciences at Tetra Tech, Inc. and serves internationally as a technical expert in bioassessment.

Introduction xii / Judith Li and Michael Barbour

 

I Mayflies in the Mist

About Mayflies (Ephemeroptera) 1

1 The Ghost Mayfly 4 / John Woodling

2 Emergence of a Mayfly: Nuisance or Blessing? 11 / Michael T. Barbour

3 Mayflies and Fly Fishing at the Forks of the Credit 15 / Lynda D. Corkum

 

II Stonefly Recoveries

About Stoneflies (Plecoptera) 22

4 A Cosmic Stonefly: Rediscovering Tallaperla 25 / Dave Penrose

5 Returning Salmonflies to the Logan River 29 / Mark Vinson

 

III Sleuthing for Caddis

About Caddisflies (Trichoptera) 34

6 A Case that Glitters 37 / Vincent Resh

7 Life in a Cornucopia 42 / John Richardson

8 Mystery of the Spine-Adorned Caddisfly 48 / Marilyn Myers

9 Dicos for Ducks 52 / Judith Li

10 Digging in a Ditch for Caddis 57 / Norman H. Anderson

11 A Criminal "Case" Made with Caddisflies 61 / John R. Wallace and Richard W. Merritt

 

IV Truly Flies

About True Flies (Diptera) 65

12 Encounter with Arctic Black Flies 68 / Donna Giberson

13 Hanging on in the Alpine Tundra 71 / Deb Finn

14 Making the Case for an Aquatic Insect and Its Habitat 79 / Richard W. Merritt

15 Way Cool Mountain Midges 83 / Gregory W. Courtney

16 Marine Sea Stars, Nudibranchs, and Midges 89 / David Wartinbee

17 The Phantom Midges of Silver Lake 94 / Michael C. Swift

 

V Dragonfly Detectives

About Dragonflies (Odonata) 100

18 Hanging from a Leaf 103 / Rob Cannings

19 Tracking the River Cruiser 108 / Christopher Beatty

 

VI Bugs and Beetles on Their Best Behavior

About Beetles (Coleoptera) 112

About True Bugs (Heteroptera) 114

20 In Defense of Whirligig Beetles 117 / Fred Benfield

21 The Bugs Famously Known as Ferocious Water Bugs, Giant Water Bugs, and Toe Biters 123 / David A. Lytle

22 Riding the Current for the Riverine Backswimmer 127 / Michael Bogan

23 Secrets of an Infrequent Flyer 132 / Mark P. Miller

Anatomy of a Mayfly 137

 

Biological Assessment: Using Biological Indicators to Evaluate the Health of a Waterbody 138

Glossary 142

Useful References 145

About the Contributors 147

Index 155
Find what you're looking for...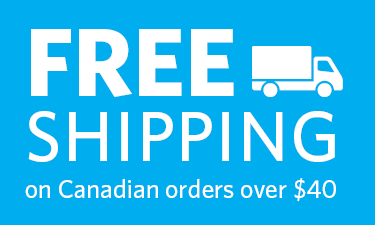 Publishers Represented
UBC Press is the Canadian agent for several international publishers. Visit our
Publishers Represented
page to learn more.