324 pages, 5 106/117 x 9 11/200
Wages for Housework
A History of an International Feminist Movement, 1972–77
In this first-ever international history of the divisive and influential feminist movement Wages for Housework, Louise Toupin draws on extensive archival research and interviews with the movement's founders and activists from Italy, England, Germany, Switzerland, the United States, and Canada. Featuring previously unpublished conversations with Silvia Federici and Mariarosa Dalla Costa, the book highlights the power and originality of the movement, detailing its theoretical and organizational innovations around the multifaceted and unrecognized forms of labour performed largely by women.
Challenging both classic Marxist theory and the mainstream women's movement, Wages for Housework organized in the 1970s around the idea that domestic or "reproductive" labour is as crucial for the survival of the capitalist system as more typically male "productive" labour, and is therefore a central site of not only feminist but also anti-capitalist struggle. Its activists demanded the wage as a way of insisting that housework's value be recognized. These ideas are still hotly debated around the world today.
Wages for Housework is a major contribution to the history of feminist and anti-capitalist movements, and a provocative intervention into contemporary conversations about theory, tactics, and strategy for confronting the changing nature of work, cultural norms, and the gendered labour market.
This book will be of interest to feminist, gender studies, and labour history scholars and will also appeal to readers of women's and social activist history.
Drawing on feminism, Marxism, and capitalism, Wages for Housework is rooted in academia, but Toupin's crisp and confident writing make the book accessible to all readers with an interest in gender studies and labour history in Canada and beyond. A huge undertaking and achievement, Wages for Housework is much-needed documentation of a movement that is largely unknown.
An important resource for students of the bold and brilliant 1970s' Wages for Housework movement.
This tremendous book captures the different national styles and the excitement of the Wages for Housework campaign in the way that it transgressed taboos of that time around money, marriage, lesbians, sexuality, and alliances between 'good' and 'bad' women.
A precise reconstruction of a legendary feminist campaign. It includes a broad analysis of the theoretical background of the claim for wages for housework as well as the controversies around it. Exciting and well-written.
Louise Toupin has authored and co-authored numerous books on feminist thought and social movements and she taught political science at the Université du Québec à Montréal prior to her retirement.
Introduction: A Political and Personal History
Part 1: The International Feminist Collective – Historical Overview and Political Perspective
1 1972: Wages for Housework in the Universe of Feminism
2 A Wage as a Lever of Power: The Political Perspective
3 The International Feminist Collective, 1972–77
Part 2: Mobilizations around Women's Invisible Work
Overview
4 Mobilizations around Women's Invisible Work in the Home
5 Mobilizations around Women's Invisible Work outside the Home
6 Mobilizations by Groups on the Periphery of the Network
Conclusion
Afterword – From Yesterday to Today: The Intellectual Journeys of Mariarosa Dalla Costa and Silvia Federici, from 1977 to 2013
Notes
Selected Bibliography
Index
Related Titles
Feminist History in Canada
New Essays on Women, Gender, Work, and Nation
Edited by Catherine Carstairs and Nancy Janovicek
From Left to Right
Maternalism and Women's Political Activism in Postwar Canada
Working Mothers and the Child Care Dilemma
A History of British Columbia's Social Policy
By Lisa Pasolli
Ours by Every Law of Right and Justice
Women and the Vote in the Prairie Provinces
By Sarah Carter
We Still Demand!
Redefining Resistance in Sex and Gender Struggles
Edited by Patrizia Gentile, Gary Kinsman, and L. Pauline Rankin
Mothers and Others
The Role of Parenthood in Politics
Edited by Melanee Thomas and Amanda Bittner
Frontiers of Feminism
Movements and Influences in Québec and Italy, 1960–80
Demanding Equality
One Hundred Years of Canadian Feminism
‹
›
Find what you're looking for...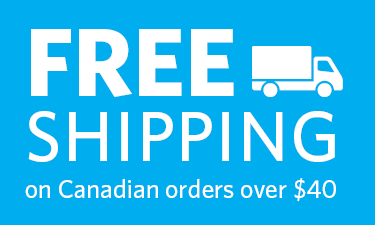 Stay Informed
Receive the latest UBC Press news, including events, catalogues, and announcements.
Publishers Represented
UBC Press is the Canadian agent for several international publishers. Visit our
Publishers Represented
page to learn more.