Walking Uphill at Noon
Poems
University of New Mexico Press
Walking Uphill at Noon showcases Yenser's mastery of prosody and love of play. Including free verse as well as established and newly invented forms, Yenser's collection is organized into four parts that each explore the author's life and interests: part 1 focuses on neighborhood observations; part 2 delves into travel at home and abroad; part 3 consists of a "walking log" that muses on current events; and part 4 explores magic, mysteries, and sleights of hand. Ultimately, Yenser urges readers to consider that everyday situations can be made extraordinary if they keep their love of play and wonder close to their hearts.
The voice behind these poems is deeply intelligent, experienced, melancholy, and wryly funny. In them, good old boys and Iowa grain bins coexist with sophisticates who admire Goya and, temporarily, 'rule Valencia.' If you're human, these poems will make you laugh, make you cry, and invite you to celebrate Kelly Yenser's real friendship with words.'--Betty Moffett, author of Coming Clean: Stories
Jon Kelly Yenser is always walking--through the art gallery, through the countryside, through the seasons, through the ruins of Sparta and of Wichita -- and taking everything in as he goes. His eye is ravenous, his language unsentimental and breathtakingly precise. He's the best imaginable company.'--Eric McHenry, author of Odd Evening
Kelly Yenser's Walking Uphill at Noon is a moving, unpretentious, finely crafted collection of poems about life's changes in language that luminously and humorously radiates the words people live by. A playful motto for the volume might be a few double-edged lines from 'Palm Reading: Introduction': 'Whatever plots you concoct / don't connect the scars // I made all by myself. I remain / committed to the daily give-and-take. // As for the fancier signs--your bracelets and tassels-- // I swapped my gee-gaws / and bangles a long time ago.' A coyote cantering sideways seeking garbage, an osprey sitting cockeyed, local memories of home life and of travels abroad, exercising around the campus wearing earbuds: Walking Uphill at Noon is, at every turn, a richly engaging ascent for readers of all ages.'--Jonathan Post, author of A Thickness of Particulars: The Poetry of Anthony Hecht
Jon Kelly Yenser is also the author of two chapbooks, Walter's Yard and The Disambiguation of Katydids, and the poetry collection The News as Usual: Poems (UNM Press).
Find what you're looking for...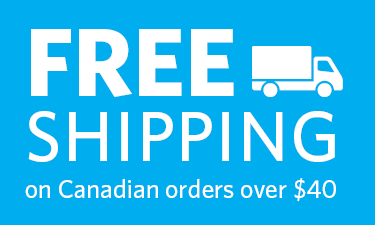 Publishers Represented
UBC Press is the Canadian agent for several international publishers. Visit our
Publishers Represented
page to learn more.