$40.95

Back Order
Ships in 4-6 weeks.
GO TO CART
War Culture and the Contest of Images
War Culture and the Contest of Images analyzes the relationships among contemporary war, documentary practices, and democratic ideals. Dora Apel examines a wide variety of images and cultural representations of war in the United States and the Middle East, including photography, performance art, video games, reenactment, and social media images. Simultaneously, she explores the merging of photojournalism and artistic practices, the effects of visual framing, and the construction of both sanctioned and counter-hegemonic narratives in a global contest of images.
As a result of the global visual culture in which anyone may produce as well as consume public imagery, the wide variety of visual and documentary practices present realities that would otherwise be invisible or officially off-limits. In our digital era, the prohibition and control of images has become nearly impossible to maintain. Using carefully chosen case studies—such as Krzysztof Wodiczko's video projections and public works in response to 9/11 and the wars in Iraq and Afghanistan, the performance works of Coco Fusco and Regina Galindo, and the practices of Israeli and Palestinian artists—Apel posits that contemporary war images serve as mediating agents in social relations and as a source of protection or refuge for those robbed of formal or state-sanctioned citizenship.
While never suggesting that documentary practices are objective translations of reality, Apel shows that they are powerful polemical tools both for legitimizing war and for making its devastating effects visible. In modern warfare and in the accompanying culture of war that capitalism produces as a permanent feature of modern society, she asserts that the contest of images is as critical as the war on the ground.
War Culture and the Contest of Images is critical in its analysis of the politics of oppression shown through different perspectives. It will be helpful to filmmakers, modern and contemporary art historians, photojournalists, teachers, and students of visual communication.
Powerful, thought-provoking, and at times haunting, War Culture and the Context of Images is an unforgettable, original and valuable work.
Looking closely at the work of contemporary global photographers, Apel argues that art photography can powerfully counteract war's official representations and, likewise, create a new kind of public sphere in which war's meanings can be scrutinized…a timely and necessary book.' 
Strategically positioned between discussions of journalistic, vernacular images, and works of art, Apel significantly expands the contemporary conversation on the 'war of images.' This is an essential contribution to one of the major issues of our day.
Essential reading for anyone interested in thinking through the transformative potential of image culture today.
DORA APEL is an associate professor and the W. Hawkins Ferry Endowed Chair in Modern and Contemporary Art History at Wayne State University. She is the author of Memory Effects: The Holocaust and the Art of Secondary Witnessing and Imagery of Lynching: Black Men, White Women, and the Mob (both Rutgers University Press).
Related Titles
In/visible War
The Culture of War in Twenty-first-Century America
Edited by Jon Simons and John Louis Lucaites Contributions by Nina Berman, David Campbell, Christopher J. Gilbert, Jeremy G. Gordon, Rebecca A. Adelman, Wendy Kozol, Jon Simons, Jody Madeira, Roger Stahl, De Witt Douglas Kilgore, Claudia Breger, Purnima Bose, Diane Rubenstein, James Der Derian and John Louis Lucaites By (photographer) Nina Berman
Visual Encounters in the Study of Rural Childhoods
Edited by April Mandrona and Claudia Mitchell Contributions by Naydene De Lange, Karren Eppley, Wendy Ewald, Eric Gottesman, Sally Campbell Galman, Diana Carolina Garcia Gomez, Helle Stranfaard Jensen, Renee Jackson, Irina Kosterina, Jonathan Kremser, Barbara Turk Niskac, Sara Nyhlen, Katarina Gritli Nygren, Katja Gillander-Gadin, Eva Soderberg, Kelly Royds, Beth Shively, Jennifer Vanderburgh, Sheilah Restack and Holley Wlodarczyk Foreword by Relebohile Moletsane
Beautiful Terrible Ruins
Detroit and the Anxiety of Decline
By Dora Apel
At War
The Military and American Culture in the Twentieth Century and Beyond
Edited by David Kieran and Edwin A. Martini Contributions by David Kieran, Edwin A. Martini, Sahr Conway-Lanz, Stefan Aune, Nick Witham, Mark R. Wilson, Jennifer Mittelstadt, Christopher Hamner, Wilbur J. Scott, Jana K. Lipman, Christine Knauer, Kara Dixon Vuic, John M. Kinder, Richard P. Tucker, Susan L. Carruthers, Bonnie M. Miller, Scott Laderman, G. Kurt Piehler, Katherine Ellison and William Watson
Movie Migrations
Transnational Genre Flows and South Korean Cinema
Through the Crosshairs
War, Visual Culture, and the Weaponized Gaze
By Roger Stahl
Mediating the Uprising
Narratives of Gender and Marriage in Syrian Television Drama
‹
›
Find what you're looking for...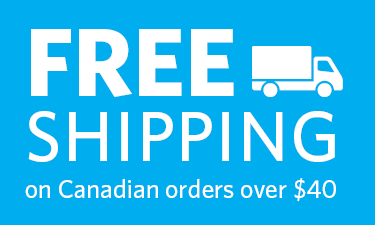 Publishers Represented
UBC Press is the Canadian agent for several international publishers. Visit our
Publishers Represented
page to learn more.