Warrior Guards the Mountain
The Internal Martial Traditions of China, Japan and South East Asia
Jessica Kingsley Publishers
, Singing Dragon
For centuries, the internal martial traditions of Asia have produced individuals renowned for their skills in fighting, healing and meditation. Inspired by the author's personal training experiences, this book reveals the stories and training methods of the old Masters as well as the current generation.
Focussing on the internal disciplines of different combat systems, the book includes in-depth conversations with esteemed Masters such as Dr Serge Augier and Master He Jing Han. It encompasses the arts of China, Japan, India and South East Asia, revealing the inner keys of systems such as Bagua, Xingyi, Ziranmen, Taijiquan, Iaido, Muay Thai Sangha, Pentjak Silat, Kun Tao and the old Shaolin system, and providing invaluable insights into the life of the Master and his or her role as spiritual practitioner of the art. With commentary from the author and personal photographs of the Masters at work, the book constitutes an intimate exploration of the philosophy and wisdom of the real esoteric warriors.
Exploring some of the rarest martial art forms, from the mysterious practices of the Yamabushi priests to the potent healing and weapon skills of the Phoenix Eye Fist Grandmaster, this book will fascinate practitioners and students of martial arts, as well as anyone interested in Eastern philosophy.
This book is very interesting, it presents the subject of Martial Arts, Kung Fu, Tai Chi, Chi Gung and Silat, in a very accessible way, which, even if one is not a martial artist, like myself, makes the subject very interesting, and simple. The descriptions by Alex, of his own experiences, and those of his teachers, make fascinating reading, and made me feel some regret that I had not spent a number of years of my life studying and practising the arts... It's a great read, I highly recommend it. – Nik Turner, singer/songwriter and founder member of groups Hawkwind, Sphynx and Inner City Unit, among many others
Regardless of what discipline one might favour in one's own life, each of these practitioners provides plenty of food for thought. I know that will return to this book again and again. Highly recommended. – Ancient Future blog
Personally, I found all the stories quite inspirational. Reading them will surely fire up your own motivation to train and learn more or to start training if you are not already involved. Alex has a style of writing which brings these masters to life and you wish that you could meet them yourself. I have no hesitation in recommending this book. – Qigong.co.uk
Warrior Guards the Mountain is a wonderful book and destined to become a classic reference for anyone interested in the lineages and practices of any of the internal martial traditions of Asia. Not only does it cast a wide net, it brings back some very big fish. Another thing that impressed me about this book was the consistent focus in the lives of these masters and their traditions on the importance of the spiritual core around which everything turns. This book is a rare and hard-won gift that I would recommend to anyone traveling the path that has no name. – Red Pine/Bill Porter, author of Road to Heaven - Encounters with Chinese Hermits and Zen Baggage
Alex Kozma began his training in a traditional family system of Chinese martial arts at the age of thirteen, and has devoted his life to the practice and study of the martial, meditative and healing aspects of the Eastern arts. He spent eight years practicing in Asia under Master Chen Yuen San (Taijiquan), Master He Jing Han (Baguaquan) and other experts. In 1997 he qualified as a teacher of the Neijia arts under his teacher, Daoist Master Serge Augier. For many years he has studied traditional Oriental medicine as a private student of Master Eichi Tanaka (inheritor of the Daiwa ryu healing system of Shitennogi Temple) and Master Paul Whitrod (Chow Gar family system). Alex now runs a healing clinic in Cambridge, UK, and continues his daily practice and study.
Acknowledgements. Introduction. Part 1. China. 1. Bagua, Taiji and Xingyiquan. 2. Ziranmen. 3. Dr. Serge Augier. 4. Cheong Cheng Leong. 5. He Jing Han. 6. Li Shi Fu and Lindsey Wei. 7. Lu Yaoqin and Rudy Ibarra. 8. Gordon Tso. 9. Paul Whitrod. Part 2. Japan. 10. John Evans Sensei. 11. Shihan Tanaka. Part 3. India and South East Asia. 12. Steve Benitez. 13. Laarni Benitez. 14. Simon Das. 15. Drdha Shivanath. 16. Pak Muhammad Ariffin. 17. Jerry Tan. 18. Pedro Villalobos. 19. Paul Whitrod Part Two.
Find what you're looking for...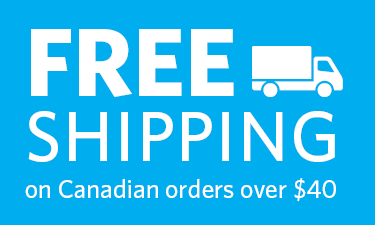 Publishers Represented
UBC Press is the Canadian agent for several international publishers. Visit our
Publishers Represented
page to learn more.