CA$62.95

Back Order
Ships in 4-8 weeks.
GO TO CART
Welfare and Culture in Europe
Towards a New Paradigm in Social Policy
Jessica Kingsley Publishers
This innovative volume describes how an awareness of culture must be applied to the study and provision of welfare in Europe. It shows how the cultures underpinning social welfare systems are starting to be exposed and explored. The assumption that the values and beliefs which constitute welfare systems are universal and absolute has been overturned for two reasons. First, the post-war period has seen huge changes in traditional structures in Europe, such as class, race and gender, which have prompted people and systems to re-assess and assert their identity and role. Second, the move towards European union and the process of globalization have led to a growing awareness of different welfare systems; traditional distinctions, for example between the individual and the community, the public and private spheres, and the state and the market, have had to be re-evaluated.Defining `culture' as the systems through which social orders are transmitted, experienced and explored, Welfare and Culture in Europe argues that welfare must start with the human individuals involved - the users, providers and policy makers themselves. It constitutes a major qualitative study of the ways in which welfare states reflect and reproduce patterns of social values. Several chapters draw on new biographical approaches to social policy research and analysis. It develops new directions for future policy research and presents alternative methodological bases for empirical work. At a time of crisis, change and anxiety in Europe, this book lays the foundation for an essential re-working of social policy.
Prue Chamberlayne is Director of the Centre for Biography in Social Policy at the University of East London. Andrew Cooper is Professor of Social Work at the Tavistock Clinic and University of East London. Richard Freeman is Lecturer in European Policy and Politics at the Department of Policy, University of Edinburgh. Michael Rustin is Professor of Sociology at the University of East London.
Preface. Introduction: Welfare, culture and Europe. Richard Freeman, Edinburgh University, and Michael Rustin, University of East London. Part I: From welfare to culture. Introduction to Part I. Prue Chamberlayne, University of East London. 1. Social work and cultural politics: The paradox of German social pedagogy. Walter Lorenz, University College of Cork. 2. The traumatic dismantling of welfare: The Swedish model in global culture. Martin Peterson, University of Goteborg. 3. On being a social worker: Globalization and the new subjectivities. Steve Trevillion, Brunel University. 4. Social services and contrary cultures. John Baldock, University of Kent. Part II. Researching welfare as culture. Introduction to Part II. Andrew Cooper, Tavistock Clinic and University of East London. 5. Anxiety and child protection work in two national systems. Andrew Cooper, Tavistock Clinic and University of East London. 6. Parents' experiences of child welfare in England and France: Getting help and having rights. Rachel Hetherington, Brunel University. 7. Family relationships in democtatic Spain: Cultural change from a biographical perspective. Elisabet Tejero and Laura Torrabdella, Universitat Autonoma de Barcelona. 8. Cultural analysis of the informal sphere. Prue Chamberlayne, University of East London. 9. The Catholic Church and social policy in Europe. Michael Hornsby-Smith, University of Surrey. 10. Structural and cultural dimensions of poverty in Italy: The implications for social policies. Antonella Spano, Uinversita degli Studi di Napoli, Federico II. Part III: Theorizing welfare as culture. Introduction to Part III. Michael Rustin, University of East London. 11. Habermas on discursive consensus: Rethinking the welfare state in the face of cultural pluralism. Samantha Ashenden, Birbeck College. 12. Cultural perspectives and welfare regimes: The contributions of Foucault and Lefebvre. Caroline Knowles, University of Southampton. 13. Missing dimensions in the culture of welfare. Michael Rustin, University of East London. 14. Conclusion: A new culture if welfare. Richard Freeman, Prue Chamberlayne, Andrew Cooper and Michael Rustin. List of Contributors. Subject Index. Author Index.
Find what you're looking for...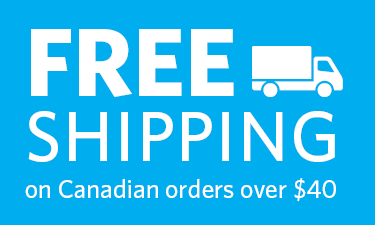 Stay Informed
Receive the latest UBC Press news, including events, catalogues, and announcements.
Publishers Represented
UBC Press is the Canadian agent for several international publishers. Visit our
Publishers Represented
page to learn more.