What is Dyslexia?
A Book Explaining Dyslexia for Kids and Adults to Use Together
Jessica Kingsley Publishers
Praise for What is Dyslexia?:
'informative, based on the latest research and compassionate - three qualities that make this a must read for parents and children struggling with dyslexia.'
- Paul M. Quinlan, Ph.D. from The Curtis Blake Center
Praise for An Introduction to Dyslexia for Parents and Professionals by the same author:
'Hultquist writes in such measured, clear and uncluttered prose that no one can take the journey from diagnosis to remediation without feeling that one is in the hands of someone who really understands the issues surrounding a dyslexia diagnosis, not only for the one diagnosed but also for the whole family and the professionals working with them.'
- Dyslexia Contact
What is Dyslexia? is designed to help adults explain dyslexia to children.
The author provides information about all the most common types of dyslexia: trouble with sounds, trouble remembering how letters and words look, trouble finding words, and mixed dyslexia. He deals with the basic facts and adopts a style which is accessible to children without talking down to them. The book includes clear examples which children will be able to understand, as well as activities for parents to do with their children. The author emphasises that everyone has strengths and weaknesses and that having dyslexia is okay.
This book will be valuable for parents of children with dyslexia, as well as other adults working with children with dyslexia.
I would definitely recommend this book to a parent whose son or daughter has dyslexia. A good and educational read for both parent and child.

– NAGC Magazine
A simple and effective book with a positive message.

– Home Education Advisory Service Bulletin
The aim of this book is to provide an explanation of dyslexia and is intended to be read by the parent to the child and be used to discuss the content together after an assessment and diagnosis has been made... the book is informative in an accessible way and with a "common sense" and positive approach throughout... I would recommend this book highly to parents as well as to SENCOs and specialist teachers as it could be a very empowering read for the child as many children are left with unanswered questions for years after a diagnosis has been made, or are even unaware of the fact that a diagnosis has been made. This book would serve well to close that gap and answer those questions.

– British Psychological Society, Debate
Alan M. Hultquist, EdD is a licensed school psychologist with a doctorate in educational psychology. He is also licensed as an elementary educator, special educator, and consulting teacher. He is a member of the American Psychological Association and the US National Association of School Psychologists. Dr. Hultquist has worked with children professionally since 1979. Lydia T. Corrow has worked in the field of education for over twenty years. She holds degrees in Art Education and in Teaching English as a Second Language. Her pastimes include painting and weaving.
Introduction for the Adults: How to Use this Book. Part I: For Kids. 1. Meet Jamie. 2. What Causes Dyslexia? 3. One Kind of Dyslexia: Trouble with Sounds. 4. A Second Kind of Dyslexia: Trouble Remembering How Letters and Words Look. 5. A Third Kind of Dyslexia: Trouble Finding Words. 6. A Fourth Kind of Dyslexia: Mixed Dyslexia. 7. People with Dyslexia are Smart and Courageous. 8. Feelings, Hard Work, and Bullies. 9. The End. Part II: For Kids and Adults. 10. Answers to Questions Kids and Parents Might Ask. 11. Two Activities for Parents and Children to Do Together to Work on Reading and Spelling. Appendix: Professional Organizations, About the Author, About the Illustrator.
Find what you're looking for...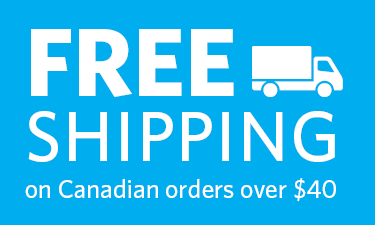 Stay Informed
Receive the latest UBC Press news, including events, catalogues, and announcements.
Publishers Represented
UBC Press is the Canadian agent for several international publishers. Visit our
Publishers Represented
page to learn more.