$15.95

Back Order
Ships in 4-6 weeks.
GO TO CART
When It Rains
Tohono O'odham and Pima Poetry
The University of Arizona Press
When it was first released in 1982, When It Rains was one of the earliest published literary works in the O'odham language. Speakers from across generations shared poems that showcased the aesthetic of the written word and aimed to spread interest in reading and writing in O'odham.

The poems capture brief moments of beauty, the loving bond between family members, and a deep appreciation of Tohono O'odham culture and traditions, as well as reverent feelings about the landscape and wildlife native to the Southwest. A motif of rain and water is woven throughout the poetry in When It Rains, tying in the collection's title to the importance of this life-giving and sustaining resource to the Tohono O'odham people. With the poems in both O'odham and English, the volume serves as an important reminder of the beauty and changeability of the O'odham language.

The themes and experiences expressed by the language educators in this volume capture still-rural community life: children are still bussed for miles to school, and parents still have hours-long daily commutes to work. The Sonoran Desert also remains an important part of daily life—seasons, rain on desert plants, and sacred mountains serve as important markers.

In a new foreword to the volume, Sun Tracks editor Ofelia Zepeda reflects on how meaningful this volume was when it was first published and its continued importance. "Things have changed but many things remain the same," writes Zepeda. "The pieces in this collection will be meaningful to many still."
Ofelia Zepeda is a poet, regents' professor of linguistics at the University of Arizona, and the recipient of a MacArthur Fellowship for her work in American Indian language education. She is the current editor of Sun Tracks, which was launched in 1971 and is one of the first publishing programs to focus exclusively on the creative works of Native Americans.
Foreword by Ofelia Zepeda
Acknowledgments

Thoughts
Papago and Pima Alphabets
Taṣ/Sun
ELAINE ANTONE
S-ke:k 'O'odham Ha-jeweḍga/The Desert
JEANETTE CHICO
'O'odham Mu:sigo/Papago Music
KEN HALE
Untitled
SHIRLEY JAY
Ñ-lu'u/My Grandmother
MALINDA LEON
Haṣañ/Saguaro
MALINDA LEON
Wi'ikam Do'ag/Lonely Mountain
DANIEL LOPEZ
'Oks Dahă/Lady Sitting Mountain
DANIEL LOPEZ
Untitled
NELLIE MIGUEL
Mañ eḍa al cemaj/When I Was Small
NELLIE MIGUEL
'O'odham Ñe'i A:ga/Pima Songs
DORA MILES
'Ali/A Baby
VIRGINIA MONTANA
Ceoj Ñ-we:nag/My Brother
VIRGINIA MONTANA
Ṣopol Eṣabig Maṣad/August
CECEL IA NUÑEZ
i g 'an hu ta:tam/Don't Touch
CECELIA NUÑEZ
Da:m Ka:cim/Sky
CECELIA NUÑEZ
Hevel/Wind
HENRIETTA PABLO
Untitled
HENRIETTA PABLO
Ha'a/Olla
HELEN J. RAMON
Ñ-hu'ul/My Grandmother
HELEN J. RAMON
Tohono/Desert
HELEN J. RAMON
Toniab/S-he:bijedkam
Summer/Winter
ARCHIE RAMON
'Eḍa Hukkam Maṣad/Mat o ṣu:d g maṣad Quarter Moon/Full Moon
ARCHIE RAMON
Hemho Añ Am Him/Once I Walked
FLORETTA RHODES
Ira/Ira
FLORETTA RHODES
Taḍai/Roadrunner
ANGELINA SARAFICIO
Ha:ṣañ/Saguaro Cactus
ANGELINA SARAFICIO
Ñeñe'i/Songs
ANGELINA SARAFICIO
Do:da'ag/Mountains
ANGELINA SARAFICIO
Piast/Chicken Scratch
BETTY JANE SHEPPARD
Ju:kı̆/Rain
OFELIA ZEPEDA
Ḍ 'ac 'O'odham/We Are Papago
OFELIA ZEPEDA

Afterword by Ken Hale
Find what you're looking for...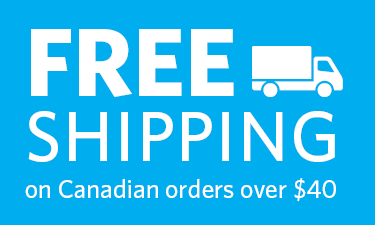 Stay Informed
Receive the latest UBC Press news, including events, catalogues, and announcements.
Publishers Represented
UBC Press is the Canadian agent for several international publishers. Visit our
Publishers Represented
page to learn more.