15 figures, 12 tables, 6 photos, 3 maps
When the Caribou Do Not Come
Indigenous Knowledge and Adaptive Management in the Western Arctic
In the 1990s, news stories began to circulate about declining caribou populations in the North. Were caribou the canary in the coal mine for climate change, or did declining numbers reflect overharvesting by Indigenous hunters or failed attempts at scientific wildlife management?
Grounded in community-based research in northern Canada, a region in the forefront of co-management efforts, these collected stories and essays bring to the fore the insights of the Inuvialuit, Gwich'in, and Sahtú, people for whom caribou stewardship has been a way of life for centuries. Anthropologists, historians, political scientists, ecologists, and sociologists join forces with elders and community leaders to discuss four themes: the cultural significance of caribou, caribou ecology, food security, and caribou management. Together, they bring to light past challenges and explore new opportunities for respecting northern communities, cultures, and economies and for refocusing caribou management on the knowledge, practices, and beliefs of northern Indigenous peoples.
Ultimately, When the Caribou Do Not Come drives home the important role that Indigenous knowledge must play in understanding, and coping with, our changing Arctic ecosystems and in building resilient, adaptive communities.
This collection is essential reading for multiple groups and interested parties – scientists, scholars, graduate students, wildlife managers, and members and leaders of Indigenous communities.
As a case study, the book provides a clear illustration of how environmental change interacts with changes in livelihoods and culture... readers are given a vision of how traditional approaches to fostering resilience can inform adaptive co-management of complex ecological systems. Summing Up: Recommended.
This is a fascinating volume with unusual breadth. Barren-ground caribou are one of the North's most important biological and cultural resources. When the Caribou Do Not Come blends the perspectives of Indigenous and academic specialists and allows them to retain their own voice. The understandings of human-caribou interaction expressed in this book will lead researchers, Indigenous and non-Indigenous users, and wildlife managers to reflect on current and future practices.
This book shines a light on the diverse peoples who have come together to share their knowledge and build a new relationship in order to address the very real concern we all have for the wellness of caribou.
Brenda L. Parlee is an associate professor and Canada Research Chair in the Department of Resource Economics and Environmental Sociology at the University of Alberta. Ken J. Caine is an assistant professor in the Department of Sociology at the University of Alberta.
Foreword / Fikret Berkes
Introduction / Brenda Parlee and Ken Caine
Part 1: Counting Caribou
1 From Tuktoyaktuk – Place of Caribou / Frank Pokiak
2 The Past Facing Forward: History and Caribou Management in Northern Canada / John Sandlos
3 Recounting Caribou / Brenda Parlee
4 Beyond the Harvest Study / Brenda Parlee, Natalie Zimmer, and Peter Boxall
Part 2: Understanding Caribou
5 We Are the People of the Caribou / Morris Neyelle
6 Harvesting in Dene Territory: The Connection of Ɂepę́ (Caribou) to the Culture and Identity of the Shúhtagot'ı̨nę / Leon Andrew
7 Dene Youth Perspectives: Learning Skills on the Land / Roger McMillan
Part 3: Food Security
8 Time, Effort, Practice, and Patience / Anne Marie Jackson
9 The Wage Economy and Caribou Harvesting / Zoe Todd and Brenda Parlee
10 Caribou and the Politics of Sharing / Tobi Jeans Maracle, Glenna Tetlichi, Norma Kassi, and David Natcher
Part 4: Governance and Management
11 Recollections of Caribou Use and Management / Robert Charlie
12 Ways We Respect Caribou: A Comparison of Rules and Rules-in-Use in the Management of the Porcupine Caribou / Kristine Wray
13 Letting the Leaders Pass: Barriers to Using Traditional Ecological Knowledge in Co-management as the Basis of Formal Hunting Regulations / Elisabeth Padilla and Gary P. Kofinas
14 Linking the Kitchen Table and Boardroom Table: Women in Caribou Management / Brenda Parlee, Kristine Wray, and Zoe Todd
Index
Related Titles
Aboriginal Peoples and Forest Lands in Canada
Edited by D.B. Tindall, Ronald L. Trosper, and Pamela Perreault
Power from the North
Territory, Identity, and the Culture of Hydroelectricity in Quebec
Northscapes
History, Technology, and the Making of Northern Environments
Edited by Dolly Jørgensen and Sverker Sörlin
Where the Rivers Meet
Pipelines, Participatory Resource Management, and Aboriginal-State Relations in the Northwest Territories
Who Controls the Hunt?
First Nations, Treaty Rights, and Wildlife Conservation in Ontario, 1783-1939
Caring for Eeyou Istchee
Protected Area Creation on Wemindji Cree Territory
Edited by Monica E. Mulrennan, Colin H. Scott, and Katherine Scott
Indigenous Empowerment through Co-management
Land Claims Boards, Wildlife Management, and Environmental Regulation
By Graham White
‹
›
Find what you're looking for...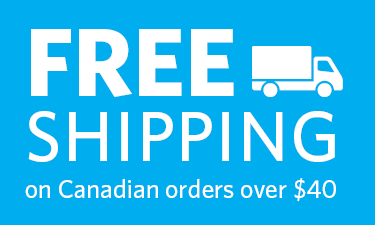 Stay Informed
Receive the latest UBC Press news, including events, catalogues, and announcements.
Publishers Represented
UBC Press is the Canadian agent for several international publishers. Visit our
Publishers Represented
page to learn more.