When the School Says No...How to Get the Yes!
Securing Special Education Services for Your Child
Jessica Kingsley Publishers
When planning a child's Individualized Education Program (IEP), it is vital that parents and educators are involved in collaborative decision making. This book offers parents of children with autism and other disabilities a unique way of approaching and tackling the problems that can arise relating to the provision of special education services.
Taking a structured, cooperative approach to IEPs, the easily applicable six question process enables parents to determine the needs of their child and obtain the services required by asking key questions during IEP meetings. Explaining the approach through real life scenarios and issues, this book demonstrates how to achieve effective collaboration with school personnel, ensuring the child receives the appropriate and necessary educational program and services.
Providing a practical, structured approach to IEP planning for parents and offering insight into the parental perspective for educators, this book is an invaluable resource for anyone involved in IEP meetings.
This book is a must read for every parent, teacher, therapist, and administrator who wants to make sure the IEPs they write serve the needs of the children they teach! My children's IEPs have never been better!

– Stephanie Allen Crist, parent, writer, advocate
As an educator and mother, I've sat on both sides of the table during IEP meetings. This book is an exceptionally useful tool for parents working to get their children the services they need in the most appropriate setting. I wish I'd had it when I was navigating the process as a parent.

– Mary Ellen Webb, parent of two children with special educational needs and teacher at Westfield High School, Chantilly, Virginia
Unlike most books that merely refer to the law to help parents understand their rights and responsibilities in special education, here the author uses true stories about parents, who after an often arduous process, convince schools to not only comply, but to also develop strategies and programs for their children with disabilities that are meaningful and measurable. Using the metaphor of a road trip to equip parents for their special education journey makes an often-daunting process much more approachable. Both as the parent of a child with autism and the director of Delaware's Parent Training and Information Center, I waded through numerous books on special education law, whereas I actually read Dr. Lauer's book and learned from the examples while vicariously celebrating the parents' successes.

– Marie-Anne Aghazadian, parent of a child with autism and Director of Delaware's Parent Training and Information Center
What a great resource! This book is a must read for every parent looking for a way to better collaborate with school personnel. The author outlines a no-nonsense approach that is easy to understand and put into practice.

– Susan Davis, Section Chief for Program Improvement and Professional Development, Exceptional Children Division, North Carolina State Department of Public Instruction
When the School Says No...How to get the Yes start with explaining how the experience Special Educator Vaughn Lauer had heard stories for many parents not being able to get what their child needed from the school... The book gives a wealth of information... When the School Says No...How to Get the Yes should be on every special needs parent's night stand.

– Leslie Burby, Autism Parenting Magazine
Vaughn Lauer, PhD, is an educator with over 30 years' experience in the field of special education. Working as a teacher, a university instructor and a building, district and state administrator in the field of public education, Dr. Lauer's experience spans all levels of education from pre-school to university. He has also worked in the field of test development for students with disabilities and has created professional development strategies for general and special education personnel. He lives in Virginia, USA.
Preface. Introduction: Understanding the Approach. 1. How to Get Assistive Technology for the Non-Verbal Child with Autism. 2. The IEPs Went Right, But Their Expectations Were Too Low: The Danger of False Assumptions. 3. Physical Impairments and Learning Disabilities: A Child is Better Served at Home. 4. Three Children with Various Disabilities and Mother Requests an Advocate's Assistance. 5. A Child With Autism: His Needs Change, the Program Does Not. 6. Asperger's Syndrome: Negotiating Results in Gains and Losses. 7. Parents' Solutions for a Child with High Functioning Autism and High Anxiety: Getting Down to the Specifics. 8. A Parent Faces a District with the Wrong Concept of LRE for a Child with Autism. 9. Parents versus District/District versus Parents: A Broken Relationship. 10. When A School Should Say No to an Attorney. 11. The Physical Education Conundrum and Solution for a Child with Physical Impairments. 12. A Father's Son with a Hearing Impairment Brings Multiple Legal Actions Against the District: Facing Each Challenge Head On. Final Thought: Please Read. Afterword: Striking Observations of Interest.
Find what you're looking for...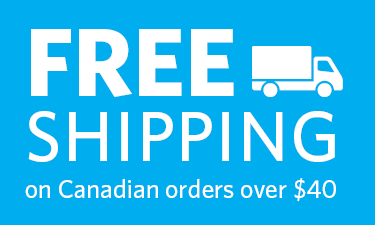 Publishers Represented
UBC Press is the Canadian agent for several international publishers. Visit our
Publishers Represented
page to learn more.