Why Can't My Child Behave?
Empathic Parenting Strategies that Work for Adoptive and Foster Families
Jessica Kingsley Publishers
'Parenting a child who doesn't know how to be parented is the most difficult job in the world.'
Why Can't My Child Behave? provides friendly expert advice on how to respond to difficult behaviours and emotions for parents of children with developmental trauma. Each chapter focusses on the common difficulties faced by carers or parents and features quick, applicable ideas with exercises and illustrations. How do you react to a child's difficult behaviour? How do you deal with your own negative emotions? How do you know when to be empathic? The book looks beyond the traditional punishment/reward strategies and aims to provide an explanation for such questions whilst helping the child in the process.
This book will prove to be an invaluable resource for parents, foster carers, social workers and professionals working with children who are adopted or fostered.
Amber Elliott has ... provided us with an approach to parenting children which is likely to benefit all children whether secure or insecure. It is time our ideas about parenting our children were based as much on connecting emotionally with them as managing the behaviours that are so often an expression of this emotional experience. This book will move us in this direction.

– From the Foreword by Kim S. Golding, Clinical Psychologist, UK
In her book, Dr Amber Elliott... challenges the usual behavioural approach to parenting strategies that uses reward and punishment techniques. Instead... she has taken the typical types of behaviour often experience by carers and has pulled together a simple series of tools, actions and statements that can help a carer start to respond more effectively to the child.... This book is well set out, simply written and focuses on the carer as the primary agent of change... Dr Elliott has created an accessible resource that supports adoptive and foster parents to develop empathic parenting strategies that work for their child and for their whole family.

– Sally Melbourne, executive director, Core Assets, the children's services group, Children & Young People Now
Why Can't My Child Behave? by Dr Amber Elliot is an insightful resource designed to empower foster and adoptive families to help children become successful. Behavioral issues are omnipresent among foster children who enter care. Dr Elliot presents effective strategies on how to develop empathy for children struggling to fit into a world that can appear very confusing. The book will help reduce stress and is a must buy!

– Dr. Sue Cornbluth, Psychologist, National Expert in Foster Care/Adoption and Trauma, USA
Dr Amber Elliott has over ten years' experience in the NHS and Local Authorities and is the Director and Lead Clinician at The Child Psychology Service. She works with children and young people experiencing a variety of emotional, behavioural, social and mental health difficulties and specialises in work with children in care and adopted children. She lives in Staffordshire, UK.
Foreword by Kim S. Golding. 1. I've Tried Everything! Why Isn't It Working? 2. The Importance Of Carers' Emotions. 3. Attention-Seeking Vs. Attachment-Seeking . 4. The Red Mist. 5. The Girl in a Bubble. 6. The High Energy Child. 7. Wrestling For Control. 8. Lying. 9. Sexualised Behaviour. 10. Difficult Sibling Relationships. References. Index.
Find what you're looking for...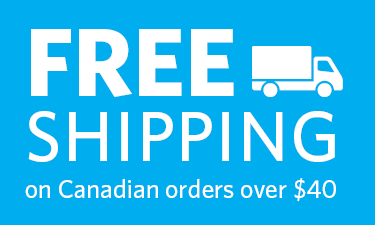 Publishers Represented
UBC Press is the Canadian agent for several international publishers. Visit our
Publishers Represented
page to learn more.