$43.95

Back Order
Ships in 4-6 weeks.
GO TO CART
Why the Humanities Matter
A Commonsense Approach
University of Texas Press
Is there life after postmodernism? Many claim that it sounded the death knell for history, art, ideology, science, possibly all of Western philosophy, and certainly for the concept of reality itself. Responding to essential questions regarding whether the humanities can remain politically and academically relevant amid this twenty-first-century uncertainty, Why the Humanities Matter offers a guided tour of the modern condition, calling upon thinkers in a variety of disciplines to affirm essential concepts such as truth, goodness, and beauty.
Offering a lens of "new humanism," Frederick Aldama also provides a liberating examination of the current cultural repercussions of assertions by such revolutionary theorists as Said, Foucault, Lacan, and Derrida, as well as Latin Americanists such as Sommer and Mignolo. Emphasizing pedagogy and popular culture with equal verve, and writing in colloquial yet multifaceted prose, Aldama presents an enlightening way to explore what "culture" actually does—who generates it and how it shapes our identities—and the role of academia in sustaining it.
This is one of the most versatile, colloquially written, and philosophically astute
readings of the American politics of race and the university that one can find anywhere. In
the name of a 'new humanism' based on struggle, Aldama draws (at times humorously) on his
experiences as a teacher to give a persuasive account of the self based (of all things) on
neuroscience and evolutionary biology. An exciting book.
In his wide-ranging new study, Frederick Aldama is ahead of the curve, ratcheting up
the kind of synthetic, interdisciplinary work one finds in writers like Frans de Waal,
Patrick Colm Hogan, Andy Clark, and Susan Oyama to a vision of the humanities itself as a
field permeated everywhere by scientific insight. In this, Aldama energetically pursues what
E. O. Wilson called 'consilience,' but at its broadest level and with a respect both for
scientific reductionism and for its limitations at this level of complexity.
Frederick Luis Aldama is Arts and Humanities Distinguished Professor of English at Ohio
State University.
Introduction. A New Humanism
Chapter One. Self, Identity, and Ideas
Chapter Two. Revisiting Derrida, Lacan, and Foucault
Chapter Three. Derrida Gets Medieval
Chapter Four. Imaginary Empires, Real Nations
Chapter Five. Edward Said Spaced Out
Chapter Six. Modernity, What?
Chapter Seven. Teachers, Scholars, and the Humanities Today
Chapter Eight. Translation Matters
Chapter Nine. Can Music Resist?
Chapter Ten. The "Cultural Studies Turn" in Brown Studies
Chapter Eleven. Pulling up Stakes in Latin/o American Theoretical Claims
Chapter Twelve. Fugitive Thoughts on Justice and Happiness
Chapter Thirteen. Why Literature Matters
Chapter Fourteen. Interpretation, Interdisciplinarity, and the People
Notes
Works Cited
Index
Find what you're looking for...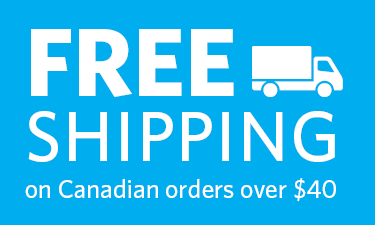 Publishers Represented
UBC Press is the Canadian agent for several international publishers. Visit our
Publishers Represented
page to learn more.