$40.00

Back Order
Ships in 4-6 weeks.
$92.00

Back Order
Ships in 4-6 weeks.
GO TO CART
Wicked Environmental Problems
Managing Uncertainty and Conflict
"Wicked" problems are large-scale, long-term policy dilemmas in which multiple and compounding risks and uncertainties combine with sharply divergent public values to generate contentious political stalemates; wicked problems in the environmental arena typically emerge from entrenched conflicts over natural resource management and over the prioritization of economic and conservation goals more generally.

This new book examines past experience and future directions in the management of wicked environmental problems and describes new strategies for mitigating the conflicts inherent in these seemingly intractable situations. The book:
reviews the history of the concept of wicked problems
examines the principles and processes that managers have applied
explores the practical limitations of various approaches
Most important, the book reviews current thinking on the way forward, focusing on the implementation of "learning networks," in which public managers, technical experts, and public stakeholders collaborate in decision-making processes that are analytic, iterative, and deliberative.
Case studies of forest management in the Sierra Nevada, restoration of the Florida Everglades, carbon trading in the European Union, and management of the Ngorongoro Conservation Area in Tanzania are used to explain concepts and demonstrate practical applications.
Wicked Environmental Problems
offers new approaches for managing environmental conflicts and shows how managers could apply these approaches within common, real-world statutory decision-making frameworks. It is essential reading for anyone concerned with managing environmental problems.
This book should be required reading for government resource managers, their supervisors, and NGOs concerned with resource issues. Wicked problems, characterized by a high degree of scientific uncertainty and deep disagreement on values, will inevitably proliferate with increasing population and pressures on our lands and resources. This important book describes approaches to deal with wicked problems, and equally important, how not to approach them.
Natural resource issues are becoming increasingly complex and difficult to resolve. In this book, Peter Balint and his colleagues offer fascinating insights into so-called wicked environmental problems. They suggest a commonsense approach to engage stakeholders through an adaptivemanagement framework for assessing policy options and devising solutions for the real world.
Wicked Environmental Problems is a thoughtful response to the question faced by every forest manager and land planner: how do we address risk and uncertainty in the face of profound public disagreement over management options for public lands? I highly recommend this book to anyone interested in complex environmental planning.
Overall, a useful and affordable volume for scholars and practitioners in environmental management, complementing more detailed theoretical books on the market.
Both specialist and general reader will find much to engage them by reading Wicked Environmental Problems.
This book has much to recommend it. The review of the wicked problems literature is very useful, especially for planning theory courses. The case studies nicely illustrate, especially when the outcomes are risky and the science is uncertain. Policy analysts and modelers will find the innovative preference analysis of special interest.
Peter J. Balint is an associate professor of environmental policy in the Department of Public and International Affairs, George Mason University, in Fairfax, Virginia.
Ronald E. Stewart, now retired, spent 30 years with the USDA Forest Service, ending his career as Deputy Chief for Programs and Legislation before serving five years on the faculty of Department of Environmental Science and Policy, George Mason University.
Anand Desai is a Professor at the John Glenn School of Public Affairs at the Ohio State University, in Columbus.
Lawrence C. Walters is Stewart Grow Professor of Public Policy and Management in the Romney Institute, Brigham Young University, in Provo, Utah.
Preface
 
Chapter 1. The Challenge of Wicked Problems
Chapter 2. Risk and Uncertainty in Environmental Management
Chapter 3. Four Wicked Cases
Chapter 4. The Precautionary Principle
Chapter 5. Adaptive Managment
Chapter 6. Participatory Processes
Chapter 7. A Proposed Adaptive, Deliberative Decision Process
Chapter 8. The Sierra Nevada Example: Survey of Stakeholders
Chapter 9. The Sierra Nevada Example: Elicitation and Analysis of Preferences
Chapter 10. Managing Wicked Environmental Problems
 
References
Authors
Index

Find what you're looking for...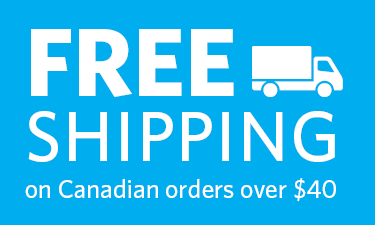 Publishers Represented
UBC Press is the Canadian agent for several international publishers. Visit our
Publishers Represented
page to learn more.