$95.00

Back Order
Ships in 2-5 weeks.
GO TO CART
SAMPLE CHAPTER
With Good Intentions
Euro-Canadian and Aboriginal Relations in Colonial Canada
With Good Intentions examines the joint efforts of Aboriginal people and individuals of European ancestry to counter injustice in Canada when colonization was at its height, from the mid-nineteenth to the early twentieth century. These people recognized colonial wrongs and worked together in a variety of ways to right them, but they could not stem the tide of European-based exploitation.
The book is neither an apologist text nor an attempt to argue that some colonizers were simply "well intentioned." Almost all those considered here – teachers, lawyers, missionaries, activists – had as their overall goal the Christianization and civilization of Canada's First Peoples. While their sensitivity and willingness to work in concert with Aboriginal people made them stand out from their less sympathetic compatriots, they were nonetheless implicated in the colonialist project, as the contributors to this volume make clear.
By discussing examples of Euro-Canadians who worked with Aboriginal peoples, With Good Intentions brings to light some of the lesser-known complexities of colonization.
This volume is an important resource for anyone interested in Canadian history, particularly post-Confederation history, and in Native studies and issues of colonization of Native peoples.
Haig-Brown, Nock and the contributing authors are to be congratulated for presenting a work that is well-researched and competently argued.
Celia Haig-Brown teaches in the Faculty of Education at York University in Toronto. David A. Nock teaches in the Department of Sociology at Lakehead University in Thunder Bay.
Contributors: Thomas S. Abler, Jean Barman, Michael D. Blackstock, Sarah Carter, Janet E. Chute, Celia Haig-Brown, Mary Haig-Brown, Jan Hare, Alan Knight, David A. Nock, Donald B. Smith, and Wendy Wickwire.
Illustrations
Acknowledgments
Introduction / David A. Nock and Celia Haig-Brown
1 Horatio Hale: Forgotten Victorian Author of Positive Aboriginal Representation / David A. Nock
2 Trust Us: A Case Study in Colonial Social Relations Based on Documents Prepared by the Aborigines Protection Society, 1836-1912 / Michael D. Blackstock
3 A Mi'kmaq Missionary among the Mohawks: Silas T. Rand and His Attitudes toward Race and "Progress" / Thomas S. Abler
4 A Visionary on the Edge: Allan Macdonell and the Championing of Native Resource Rights / Alan Knight and Janet E. Chute
5 Taking up the Torch: Simon J. Dawson and the Upper Great Lakes' Native Resource Campaign of the 1860s and 1870s / Janet E. Chute and Alan Knight
6 The "Friends" of Nahnebahwequa / Celia Haig-Brown
7 Aboriginals and Their Influence on E.F. Wilson's Paradigm Revolution / David A. Nock
8 Good Intentions Gone Awry: From Protection to Confinement in Emma Crosby's Home for Aboriginal Girls / Jan Hare and Jean Barman
9 The "Cordial Advocate": Amelia McLean Paget and The People of the Plains / Sarah A. Carter
10 Honoré Joseph Jaxon: A Lifelong Friend of Aboriginal Canada / Donald D. Smith
11 Arthur Eugene O'Meara: Servant, Advocate, Seeker of Justice / Mary Haig-Brown
12 "They Wanted … Me to Help Them": James A. Teit and the Challenge of Ethnography in the Boasian Era / Wendy Wickwire
Appendix: The Fair Play Papers – The Future of Our Indians
Selected Bibliography
Contributors
Index
Related Titles
Taking Medicine
Women's Healing Work and Colonial Contact in Southern Alberta, 1880-1930
‹
›
Find what you're looking for...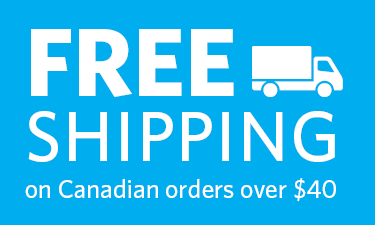 Publishers Represented
UBC Press is the Canadian agent for several international publishers. Visit our
Publishers Represented
page to learn more.