Woman Walk the Line
How the Women in Country Music Changed Our Lives
University of Texas Press
Full-tilt, hardcore, down-home, and groundbreaking, the women of country music speak volumes with every song. From Maybelle Carter to Dolly Parton, k.d. lang to Taylor Swift—these artists provided pivot points, truths, and doses of courage for women writers at every stage of their lives. Whether it's Rosanne Cash eulogizing June Carter Cash or a seventeen-year-old Taylor Swift considering the golden glimmer of another precocious superstar, Brenda Lee, it's the humanity beneath the music that resonates.
Here are deeply personal essays from award-winning writers on femme fatales, feminists, groundbreakers, and truth tellers. Acclaimed historian Holly George Warren captures the spark of the rockabilly sensation Wanda Jackson; Entertainment Weekly's Madison Vain considers Loretta Lynn's girl-power anthem "The Pill"; and rocker Grace Potter embraces Linda Ronstadt's unabashed visual and musical influence. Patty Griffin acts like a balm on a post-9/11 survivor on the run; Emmylou Harris offers a gateway through paralyzing grief; and Lucinda Williams proves that greatness is where you find it.
Part history, part confessional, and part celebration of country, Americana, and bluegrass and the women who make them, Woman Walk the Line is a very personal collection of essays from some of America's most intriguing women writers. It speaks to the ways in which artists mark our lives at different ages and in various states of grace and imperfection—and ultimately how music transforms not just the person making it, but also the listener.
Not only will readers find some of the finest music writing in the business here, but they'll also learn how the musicians' evolution influenced each essayist's own creative process. The result? Incredibly empowering writing about what it means to be an artist and a human being. . . .Woman Walk the Line will touch readers to their cores — reminding them of their first musical loves and the difference between a musician and a star.
Each of the 27 essays focuses on the experience of when music was a savior, an inspiration or an acknowledgment of a deep and personal truth.
A rhapsodic, moving look at music's transformative power.
...truly stunning...
...a new collection of personal essays on the transformative impact of women in country music aims to change the narrative.
Best Music Books of the Fall
30 Must Read Music Books This Fall—The deeply personal pieces often feel like the authors are cracking open a secret chest, sharing treasured glimpses into their true selves.
Much has happened to shape the national discourse in the 18 months since Holly Gleason began working on Woman Walk The Line...Much has happened in the last 18 days to make it essential reading.
Holly Gleason is a music critic, academic, and artist development consultant. Her work has appeared in Rolling Stone, the Los Angeles Times, the New York Times, HITS, Musician, CREEM, the Oxford American, No Depression, and Paste.
Introduction
Maybelle Carter: The Root of It All (Caryn Rose)
Lil Hardin: That's How I Got to Memphis (Alice Randall)
Wanda Jackson: When She Starts Eruptin' (Holly George-Warren )
Hazel Dickens: The Plangent Bone (Ronni Lundy)
June Carter Cash: Eulogy for a Mother (Rosanne Cash)
Brenda Lee: Rare Peer (Taylor Swift)
Bobbie Gentry: Let the Mystery Be (Meredith Ochs)
Loretta Lynn: The Pill (Madison Vain)
Dolly Parton: Long Island Down Home Blues (Nancy Harrison)
Emmylou Harris: Common Ground in an Uncommon Love (Ali Berlow)
Barbara Mandrell: Lubbock in the Rearview Mirror (Shelby Morrison)
Tanya Tucker: Punk Country and Sex Wide Open (Holly Gleason)
Rita Coolidge: A Dark-Eyed Cherokee Country Gal (Kandia Crazy Horse)
Linda Ronstadt: Canciones di Corazon Salvage (Grace Potter)
Rosanne Cash: Expectations and Letting Go (Deborah Sprague)
The Judds: Comfort Far from Home (Courtney E. Smith)
k.d. lang: Flawless, Fearless (Kelly McCartney)
Lucinda Williams, Flesh & Ghosts, Dreams + Marrow (Lady Goodman)
Mary Chapin Carpenter: Every Hometown Girl (Cynthia Sanz)
Patty Loveless: Beyond What You Know (Wendy Pearl)
Shania Twain: But the Little Girls Understand (Emily Yahr)
Alison Krauss: Draw Your Own Map (Aubrie Sellers)
Terri Clark: Better Things to Do (Amy Elizabeth McCarthy)
Taylor Swift: Through the Eyes of a Critic, of a Mom (Elysa Gardner)
Kacey Musgraves: Follow Your Arrow (Dacey Orr)
Rhiannon Giddens: A Gift Past the Songs (Caroline Randall Williams)
Patty Griffin: Remembering to Breathe (Kim Ruehl)
Thank Yous
Contributors
Find what you're looking for...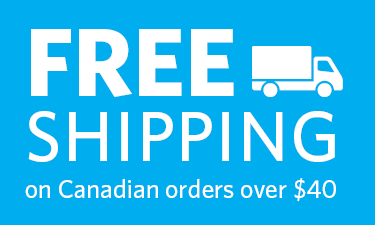 Publishers Represented
UBC Press is the Canadian agent for several international publishers. Visit our
Publishers Represented
page to learn more.