$36.95

Back Order
Ships in 4-6 weeks.
GO TO CART
Women's Voices in Digital Media
The Sonic Screen from Film to Memes
University of Texas Press
In today's digital era, women's voices are heard everywhere—from smart home devices to social media platforms, virtual reality, podcasts, and even memes—but these new forms of communication are often accompanied by dated gender politics. In Women's Voices in Digital Media, Jennifer O'Meara dives into new and well-established media formats to show how contemporary screen media and cultural practices police and fetishize women's voices, but also provide exciting new ways to amplify and empower them.
As she travels through the digital world, O'Meara discovers newly acknowledged—or newly erased—female voice actors from classic films on YouTube, meets the AI and digital avatars in Her and The Congress, and hears women's voices being disembodied in new ways via podcasts and VR voice-overs. She engages with dialogue that is spreading with only the memory of a voice, looking at how popular media like Clueless and The Simpsons have been mined for feminist memes, and encounters vocal ventriloquism on RuPaul's Drag Race that queers and valorizes the female voice. Through these detailed case studies, O'Meara argues that the digital proliferation of screens alters the reception of sounds as much as that of images, with substantial implications for women's voices.
O'Meara provides a timely and novel assessment of how women's voices mediate the relationship between past and present screen technologies, exploring how voices of the cinematic past circulate throughout contemporary digital networks. Original in its approach and scope, Women's Voices in Digital Media expands the remit of gender-oriented film studies to incorporate both auditory and digital screen cultures. It has a great deal to offer scholars in sound, gender, media, and film studies.
Jennifer O'Meara's Women's Voices in Digital Media is a rare scholarly achievement that reboots and redirects a vital area of interdisciplinary study. Existing at the nexus of sound studies, voice studies, and media studies, O'Meara's text makes an important contribution to all three, mobilizing feminist media scholarship to investigate a fascinating set of digital case studies, including ASMR videos, film history podcasts, GIFs, celebrity Instagram accounts, virtual reality, and virtual assistants like Alexa and Siri. The result is a bracing refresh of old theory and a clear-eyed assessment of new digital phenomena. Throughout the book, O'Meara is attentive to the dynamics of vocal labor, the possibility for digital forms to open discursive spaces for women's voices, and the nuances of vocal performance. A must-read for anyone interested in sound studies and the cultural politics of mediated voices.

 
Jennifer O'Meara is an assistant professor in Film Studies at Trinity College Dublin. She is the author of Engaging Dialogue: Cinematic Verbalism in American Independent Cinema.
Introduction
1. Film Voices + Time: Excavating Vocal Histories on Digital Platforms
2. The (Post)Human Voice and Feminized Machines in Anomalisa, The Congress, and Her
3. The Expanded and Immersive Voice-Over
4. Karina Longworth and the Remixing of Actresses' Voices on the You Must Remember This Podcast
5. Meme Girls versus Trump: The Silent Voices of Subtitled Screenshots
6. RuPaul's Drag Race and the Queered Remediation of Women's Voices
Conclusion
Acknowledgments
Notes
Filmography
Bibliography
Digital Artifacts
Index
Related Titles
Fangirls
Scenes from Modern Music Culture
By Hannah Ewens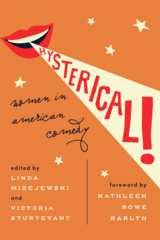 Hysterical!
Women in American Comedy
Edited by Linda Mizejewski and Victoria Sturtevant Introduction by Kathleen Rowe Karlyn
Spectatorship
Shifting Theories of Gender, Sexuality, and Media
Edited by Roxanne Samer and William Whittington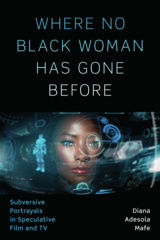 Where No Black Woman Has Gone Before
Subversive Portrayals in Speculative Film and TV
‹
›
Find what you're looking for...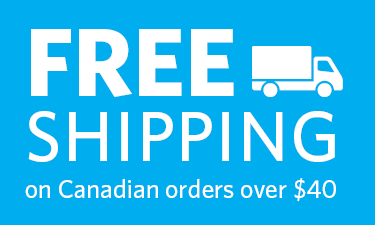 Stay Informed
Receive the latest UBC Press news, including events, catalogues, and announcements.
Publishers Represented
UBC Press is the Canadian agent for several international publishers. Visit our
Publishers Represented
page to learn more.