You're with Stupid
kranky, Chicago, and the Reinvention of Indie Music
University of Texas Press
In the 1990s, Chicago was at the center of indie rock, propelling bands like the Smashing Pumpkins and Liz Phair to the national stage. The musical ecosystem from which these bands emerged, though, was expansive and diverse. Grunge players comingled with the electronic, jazz, psychedelic, and ambient music communities, and an inventive, collaborative group of local labels—kranky, Drag City, and Thrill Jockey, among others—embraced the new, evolving sound of indie "rock." Bruce Adams, co-founder of kranky records, was there to bear witness.
In You're with Stupid, Adams offers an insider's look at the role Chicago's underground music industry played in the transformation of indie rock. Chicago labels, as Adams explains, used the attention brought by national acts to launch bands that drew on influences outside the Nirvana-inspired sound then dominating pop. The bands themselves—Labradford, Godspeed You! Black Emperor, Low—were not necessarily based in Chicago, but it was Chicago labels like kranky that had the ears and the infrastructure to do something with this new music. In this way, Chicago-shaped sounds reached the wider world, presaging the genre-blending music of the twenty-first century. From an author who helped create the scene and launched some of its best music, You're with Stupid is a fascinating and entertaining read.
Independent music from Chicago was absolutely essential to my developing sensibilities. My teenage mind was blown away by labels like Touch & Go, Drag City, and Thrill Jockey, but as I dug deeper, I zeroed in on the magical, shadowy kranky. It was pre-Internet, and I didn't get all the scene connections or timelines, I just happily listened in my shitty apartment and felt my world shift. You're with Stupid does something equally remarkable: It tells the history of that time and place without making any of that early, optimistic magic disappear.
You're with Stupid serves as a primer on the independent record label boom of the late 1980s, the documenting of a city's diverse scene, and the quiet explosion of a new kind of music via kranky. Most importantly, it offers the backstories of some of your favorite bands and albums of the last thirty years.
This well-informed love letter to Chicago, a hub of DIY music and sonic explorations, allows the reader to witness the birth of a label and largely covert scene that continues to mutate and resonate. Bruce Adams, though, avoids pure homage, bringing the same acute critical eye, and yes, barbed tongue, that helped build this musical revolution. A funny, bullshit-free chronicle of life in underground music.
A story of passion and perseverance with a soundtrack that echoes from the pages...Dedicated fans of '90s alt rock will find inspiration and lessons.
[Adams'] prose efficiently wrings out important and nutsy-boltsy specifics that will trigger strong memories in those who were there, enrapture readers who bought the records in lieu of being there, and perhaps encourage the spawn of Those Who Came Before to bring back, aurally if not in person, artists like Labradford and Bowery Electric and Jessamine.
There was once a point when indie music tended to mean something with clear connections to rock music. Nowadays, that line is much more blurred, making for some stunning artistic feats — and the music scene in Chicago in the 1990s and 2000s played a big part in that. Bruce Adams's new book offers an inside look at the evolution of that scene and its lasting impact.
You're with Stupid proves [Adams] as adept at communicating what it was like to be immersed in a time and place of intense creativity as behind the scenes making it happen.
You're with Stupid is most successful when it contextualizes kranky inside the larger Chicago music scene—and indie as a whole. Chicago was and is such a vibrant city musically that the larger discussions of where the bands and labels fit into regional and national networks of groups, scenes, and zines were welcome and illuminating...this book got me interested in music that was new to me—I dug around online for Labradford and Stars Of The Lid—and gave me a greater sense of Chicago's scene in the '90s.
Adams' book is a story about both a Chicago and a world that doesn't exist anymore…[You're with Stupid is] a first-hand account of a fascinating time in music history to motivate us into some truly focused, immersive, offline activity.
[Adams] does a great service in sketching out the different rosters and aesthetic approaches [indie record labels in Chicago] took...You're with Stupid is both a cultural history of the Chicago music world at that time, as told through the record labels and distributors that Adams worked for, and a how-to road map to founding a DIY operation.
[You're with Stupid] succeeds as both a memoir and a cultural history of a brief wrinkle in time when a few Chicago neighborhoods seemed to comprise the center of a then-flourishing underground rock universe.
You're with Stupid is a thoroughly entertaining read...Reading the book feels like sitting next to [Adams] on a bar stool, hearing memories of a bygone but beloved musical era straight from the horse's mouth.
You're With Stupid is every self-described Gen X music nerd's dream come true.
kranky co-founder Bruce Adams provides behind-the-scenes insight on the Windy City's music labels (with Touch & Go and Wax Trax! leading the charge) and how they contributed to the meteoric rise of Gen X stars such as Liz Phair, Nirvana, and Smashing Pumpkins...this book nurtures our sense of nostalgia for a tremendous decade of music, especially in kranky's pursuit to 'release music that transcended the moment,' and reminds us of simpler, pre-Internet times where radio airplay, touring, and fanzines heavily influenced the success of music's breakout stars.
The best kranky releases sound refreshingly different, not just from other indie rock of the '90s but from nearly everything on the radio, or off it, in 2022. They're well worth a listen. And You're with Stupid is worth a read, especially if you belong to the generation that stayed up late to catch '120 Minutes' on MTV and attended Yo La Tengo shows in multiple millennia.
[Adams] proves to be an incisive and wry observer of the Windy City's paradigm-shifting musical ecosystem and his role in shaping rock's vanguard...You're with Stupid abounds with interesting insights about musical and cultural niches that deserve more attention and, more importantly, it reveals the inner workings of one of history's greatest record companies.
Bruce Adams, who has worked in the music industry since 1988, is the co-founder of kranky records, which was established in Chicago in 1993. He left kranky in 2005 and continues to work in the industry.
Introduction
1. Hey Chicago
2. Honk if You Hate People, Too
3. That That Is . . . Is (Not): 1991–1992
4. Accelerating on a Smoother Road: 1992–1993
5. Analog Technology Makes Space Travel Possible: 1994
6. Slow Thrills: 1995
7. The Taut and the Tame: 1996
8. London Was Ridiculous: 1997
9. An Audience Hungry to Hear What Would Happen Next: 1998
10. Both Ends Fixed: 1999
11. After This They Chose Silence: 2000–2002
Epilogue: Specifically Dissatisfied Since 1993
Acknowledgments
Author's Notes
Index
Related Titles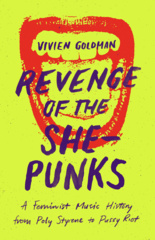 Revenge of the She-Punks
A Feminist Music History from Poly Styrene to Pussy Riot
A Spy in the House of Loud
New York Songs and Stories
By Chris Stamey
DJ Screw
A Life in Slow Revolution
‹
›
Find what you're looking for...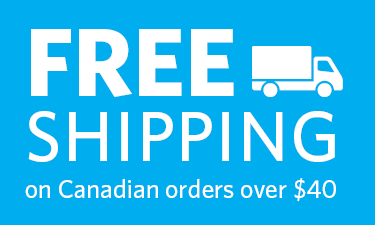 Stay Informed
Receive the latest UBC Press news, including events, catalogues, and announcements.
Publishers Represented
UBC Press is the Canadian agent for several international publishers. Visit our
Publishers Represented
page to learn more.