News
Skills, Supervisors, and Networking on the PhD Journey
Posted:

Wednesday, August 16, 2023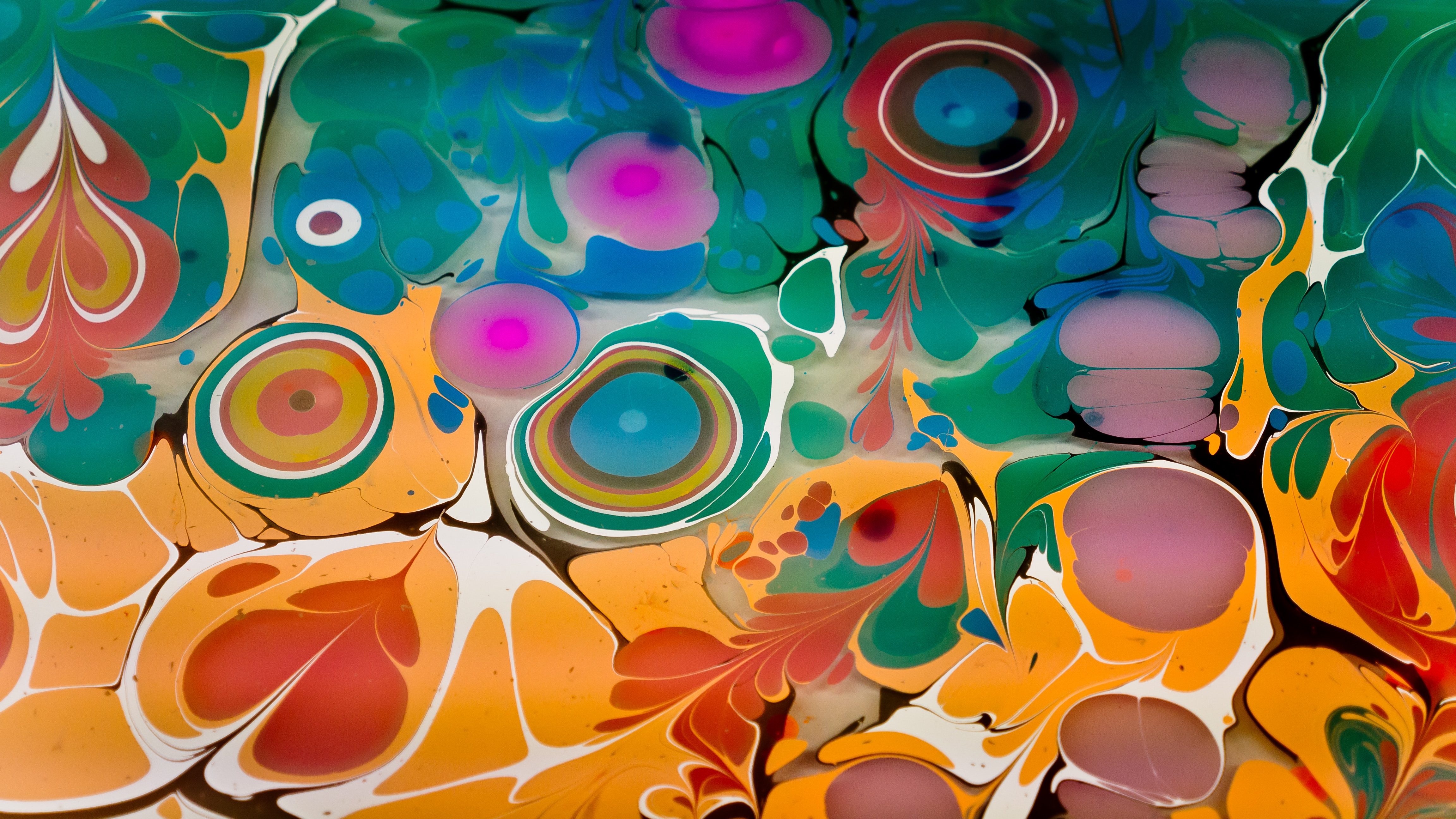 In this final post of a three-part series, On Campus asked guest blogger, Leela Viswanathan, author of The Deliberate Doctorate: A Values-Focused Journey to Your PhD, to answer a few questions about skills development, PhD supervisors, and networking along the PhD journey.

Miss the first two posts in the series? Read part one here. And part two here.
---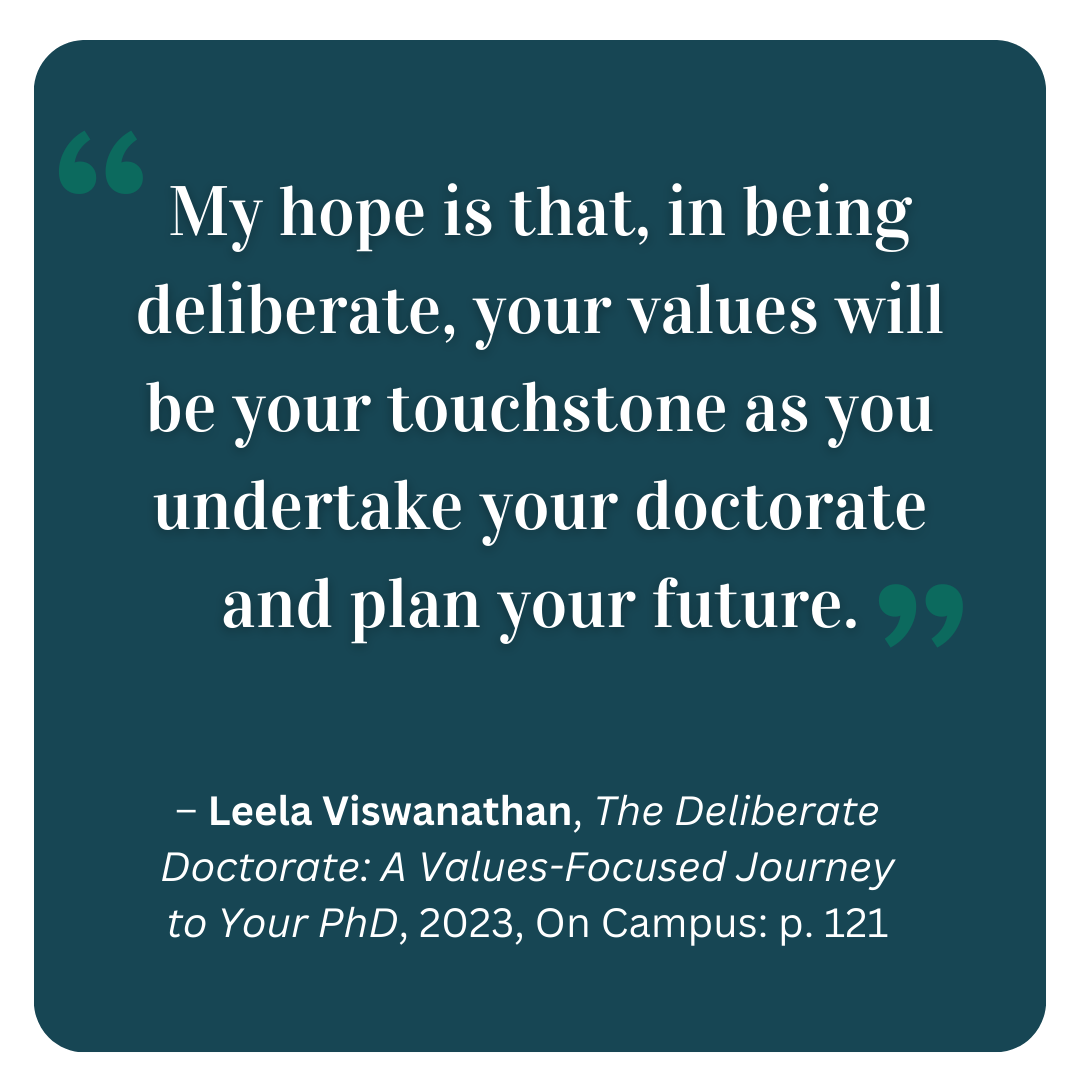 OC: Some skills you highlight for pursuing a PhD include written communication, research, and leadership. What advice would you give those who choose to pursue a PhD but might not feel confident they have the necessary skills?
LV: You already come to your PhD with skills – skills that you obtained through education, hobbies, and all other parts of your life. It's normal to have doubts when you start a PhD, even if you are coming right out of Master's program. Chapter 2 offers you an opportunity to take inventory of your skills as you begin to identify your values and align them with your goals. Start by exploring the skills you have, and consider the ones that you want to enhance or refine. After talking to your supervisor and course instructors, you may become aware of skills you will also need learn to facilitate your research. You can also turn to the different services and supports at your university to enhance your teaching skills. As you identify goals for your PhD journey, you may find that you need certain skills to achieve those goals. Or else, skills attainment may be a goal itself. Consider having a conversation with your supervisor to help you with highlighting skills to build or enhance, and to identify skills that are not as important from their perspective. When you network with people who work in your field, inside or outside of academia, you can ask them about the skills they needed for their work and where and how they learned them (i.e., on the job or in school), as well as how they practice them (i.e., rarely, sometimes, everyday). Remember, as a lifelong learner, you will be finding ways during your PhD to create opportunities to practise your skills.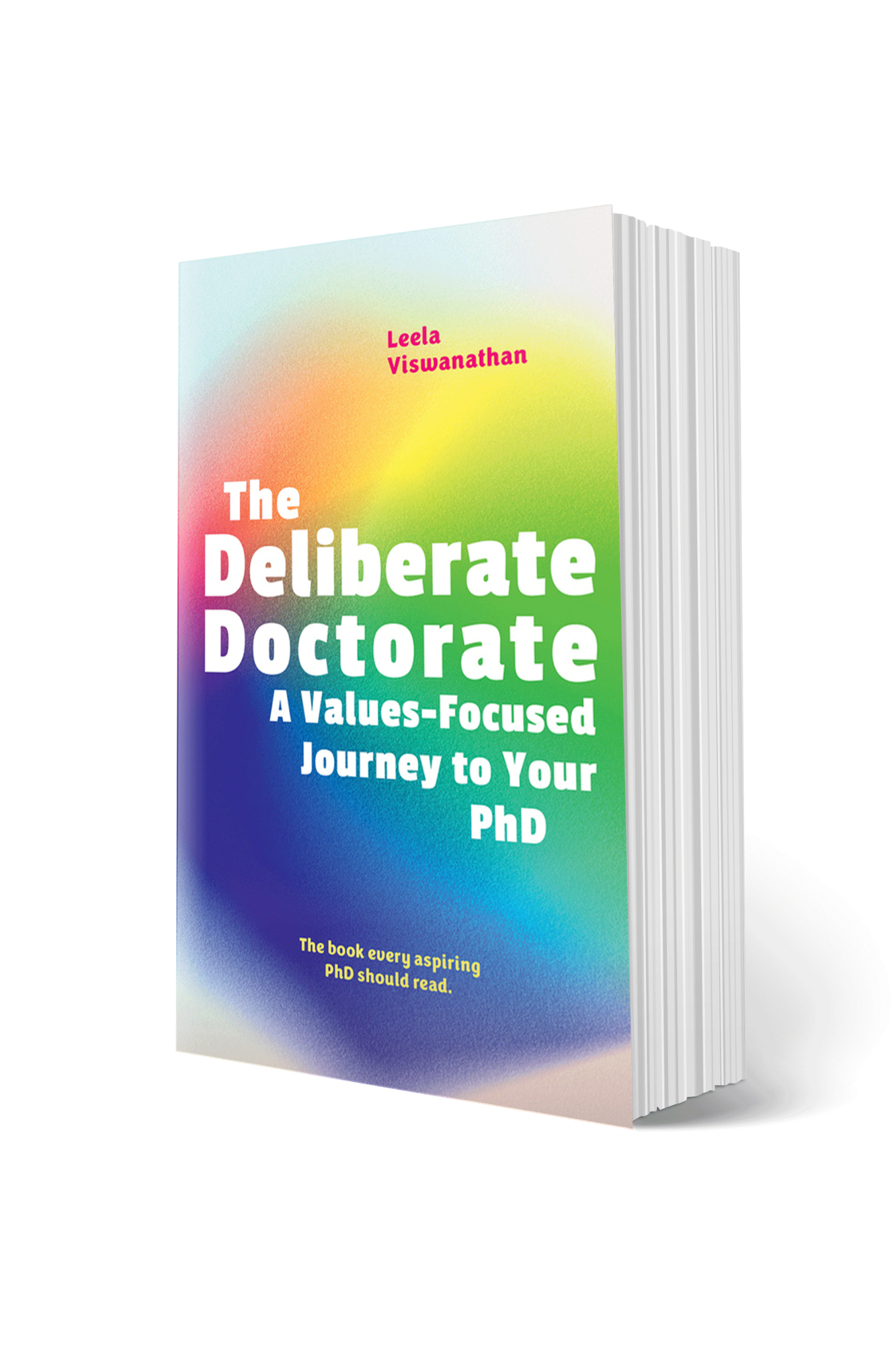 OC: Choosing the right supervisor is an important step in the PhD journey. Can you choose one or two questions that are the most important to ask when approaching potential supervisors?
LV: I highly recommend doing your research to find a supervisor and supervisory team that you can learn from and who will support you. Chapter 3 provides a comprehensive list of questions you can ask your supervisor and Chapter 4 encourages you to develop a wish list for assembling your supervisory team. Think what questions I might cover in a 20-to-30-minute meeting/conversation/interview with a potential supervisor. As a student, I asked questions that would give me an idea about whether a supervisor and I will get along, and honestly, I welcomed questions like that as a supervisor. But you might have other items that are foremost in importance for you. So, prioritize what matters most to you and make sure to ask those questions. You should already know a bit about the potential supervisor's research, so you can always build upon what you know. However, if you are chatting or emailing a potential supervisor, it is probably more helpful to ask questions about things you might not find out as easily through an online search engine, like asking them to describe their supervisory approach or style. And thinking strategically, you might ask about how they have built relationships with communities involved in their research (i.e., if doing community-based research) or with networks in their discipline, or with industry. If your potential supervisor has had many PhD students, you might ask them what some of their former students are doing now, post-graduation. If I had to pick one single question to ask, it would be: what do you expect of your PhD students over a four-year period, starting from year 1 and leading up to completion? The answers to this question will be open-ended and will give you a sense of how, as a supervisor, they perceive their student's progress. (Funnily, I forgot to mention this in the book!). Remember that you will be building a working relationship with your supervisor, and you will obviously find out more when you start working with them. But asking the questions that matter to you most, a combination of questions that give you a sense of how it would feel like working with them, and then strategically, what working with them would mean for your research and career aspirations, gets you started.
OC: "Networking" can be a scary necessity in academia and in most careers. Why is it important to build a network when pursuing a PhD? Do you have advice for introverts who don't feel confident networking?
LV: Building a network to actively network with is so very important at every stage of the PhD journey. First of all, a network of support is essential to help you along your PhD journey, because you cannot, nor should you, depend on just one person for everything you face along the journey, whether you're working on overcoming personal obstacles and working through your emotions or finding solutions to research problems. And then, from the perspective of building connections for your own professional development, a network is such a valuable resource to help you find purpose to your PhD within and beyond the realm of academia. The primary intention for a network is just to connect. Over time, you then tap into the network for information, support, and other connections so that you can learn from your network, and identify allies, mentors, and sponsors (something I get into detail in Chapter 5). Since networks are also about fostering relationships, there is give and take involved, and so it will be important to follow up on conversations and remain in touch with members of your network. As an introvert myself, networking requires preparation, whether I am meeting with people in person or online. Having some knowledge about the context and the types of people (i.e., their interests, academic disciplines, or industry) is crucial so I build some comfort with the setting and circumstances, as well as feed trust in myself that "I've got this!" Have a buddy to network with and as you meet one person, as them if they might introduce you to someone else or encourage you to connect with another person. Some students may find it easier to reach out over email with questions or through online networks rather than meeting in person – it is also more economical to do so in terms of time and money. In Chapter 5, I offer steps to take to make initial communication with a potential contact, start off a focused conversation or informational interview, and follow up to establish and sustain your network.
---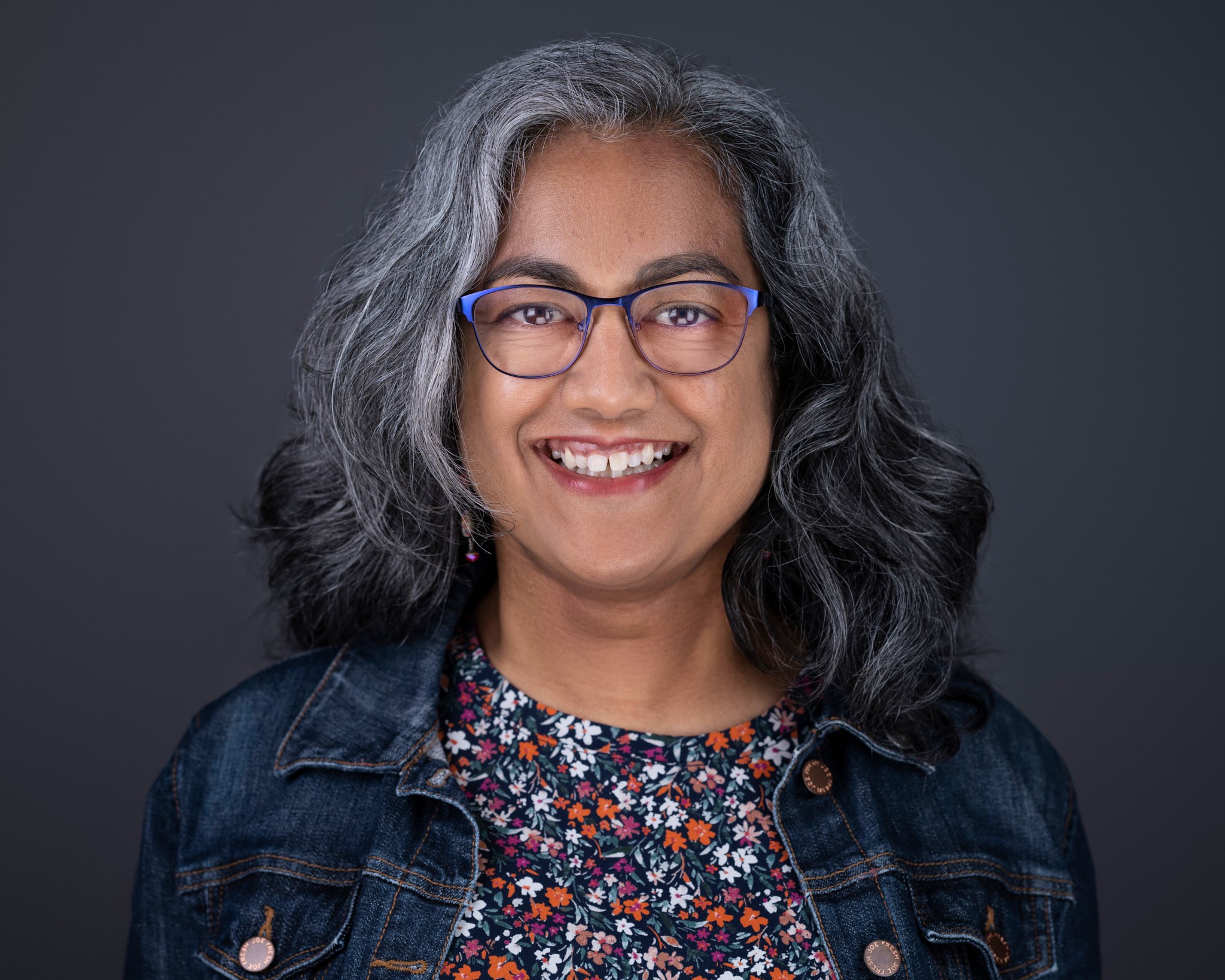 Leela Viswanathan is author of The Deliberate Doctorate: A Values-Focused Journey to Your PhD, published by On Campus, an imprint of UBC Press, and founder and principal of Viswali Consulting. She is also adjunct associate professor at the Department of Geography and Planning at Queen's University in Kingston, Ontario.
Author photo by Jay Fisher, Capture It Photography, Halifax
Banner photo by Alicia Mary Smith, via Unsplash
Find what you're looking for...
Stay Informed
Receive the latest UBC Press news, including events, catalogues, and announcements.
Publishers Represented
UBC Press is the Canadian agent for several international publishers. Visit our
Publishers Represented
page to learn more.