NOTE: On account of COVID-19, we are working from home. Office phones will not be monitored at this time. Please contact us using the email addresses below. Thanks for your patience and understanding.
Staff Directory
General inquiries
t: 604 822 5959
e:
frontdesk[at]ubcpress.ca


Director's office
Melissa Pitts, Director
t: 604 822 6376
e:
pitts[at]ubcpress.ca

Brit Schottelius, Assistant to the Publisher and Permissions Manager
t: 604 822 4161
e:
schottelius[at]ubcpress.ca
Acquisitions
Darcy Cullen, Assistant Director, Acquisitions (Vancouver)
t: 604 822 5744
e:
cullen[at]ubcpress.ca
BC Studies, Canadian History, Gender & Sexuality Studies, Indigenous Studies


James MacNevin, Senior Editor (Toronto)
t: 289 779 2414
e:
macnevin[at]ubcpress.ca
Communications & Media Studies, Environmental History, Environmental and Resource Studies, Health and Food Studies, Sociology, Transnational and Multicultural Studies, Urban Studies and Planning

Randy Schmidt, Senior Editor (Kelowna)
t: 250 764 4761
t: 250 681 4761
e:
schmidt[at]ubcpress.ca
Asian Studies, Diplomatic History, Law and Socio-Legal Studies, Military History, Political History, Political Science


Nadine Pedersen, Editor
t: 604 827 1795
e:
pedersen[at]ubcpress.ca
Purich Books and On Campus


Production editorial
Holly Keller, Assistant Director, Production and Editorial Services
t: 604 822 4545
e: keller[at]ubcpress.ca

Megan Brand, Editor
t: 604 822 5885
e: brand[at]ubcpress.ca

Meagan Dyer, Editor
t: 604 822 6436
e: dyer[at]ubcpress.ca

Ann Macklem, Editor
t: 604 822 0093
e: macklem[at]ubcpress.ca

Katrina Petrik, Editor (on leave)
t: 604 822 6436
e: petrik[at]ubcpress.ca

Michelle van der Merwe, Editor
t: 604 822 4548
e: vandermerwe[at]ubcpress.ca

Carmen Tiampo, Assistant Editor, Editorial and Production
t: 604 822 6705
e: tiampo[at]ubcpress.ca


Finance
Steve Young, Assistant Director, Finance and Operations
t: 604 822 8938
e:
young[at]ubcpress.ca

Derick Chan, Finance Assistant
t: 604 822 5370
e:
chan[at]ubcpress.ca


Marketing and sales
Laraine Coates, Assistant Director, Marketing and Business Development
t: 604 822 6486
e: coates[at]ubcpress.ca

Harmony Johnson, Academic Marketing Manager
t: 604 822 1978
e: johnson[at]ubcpress.ca

Kerry Kilmartin, Publicist and Events Manager
t: 604 822 8244
e: kilmartin[at]ubcpress.ca

Gerilee McBride, Catalogues and Advertising Manager
t: 604 822 4546
e: mcbride[at]ubcpress.ca

Krista Bergstrom, Digital Publishing Coordinator
t: 604 827 5790
e: bergstrom[at]ubcpress.ca

Megan Malashewsky, Agency and Digital Marketing Coordinator
t: 604 822 8226
e: malashewsky[at]ubcpress.ca

Liz Hudson, Sales, Inventory, and Distribution
t: 604 328 8923
e: hudson[at]ubcpress.ca

David Ly, Marketing Assistant
t: 604 822 5959
e: frontdesk[at]ubcpress.ca

For all advertising related matters, please contact advertising[at]ubcpress.ca.


Trade sales representatives
In Canada, UBC Press books are represented by
Ampersand Inc.
Find what you're looking for...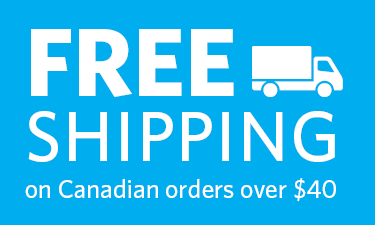 Publishers Represented
UBC Press is the Canadian agent for several international publishers. Visit our
Publishers Represented
page to learn more.