Aboriginal Peoples and Sport in Canada
Historical Foundations and Contemporary Issues
The study of sport within the specific context of Aboriginal society and culture in Canada offers valuable insight into the impact of sport on a number of wider issues of concern to Aboriginal peoples, both within and outside of their communities. Aboriginal Peoples and Sport in Canada uses sport as a lens through which to examine Aboriginal peoples' issues of individual and community health, gender and race relations, culture and colonialism, and self-determination and agency.
In this ground-breaking volume, leading scholars offer a multidisciplinary perspective on issues such as the clashing cultural imperatives that discourage Aboriginal athletes from participating at the national level; whether their needs are well served by the cultural values of sports psychology; and how unequal power relations influence the ability of different groups of Aboriginal people to implement their own visions for sport. The diverse analyses illuminate how Aboriginal people employ sport as a venue through which to assert their cultural identities and find a positive space for themselves and upcoming generations in contemporary Canadian society.
This book helps fill a critical gap in our understanding of the role of sport in Aboriginal cultures, and the place of Aboriginal peoples in Canadian sport; it will be essential reading for sport historians, sociologists, health studies scholars, and policy-makers interested in Aboriginal issues.
Awards
2014, Winner - NASSH Book Prize for Collections, North American Society for Sport History
This is an important and novel study that will assist in the development of a more respectful and informed relationship between the Aboriginal and Canadian sport systems. It will help shape future initiatives in the area of competition, physical education, meaningful recreation, and the social well-being of Aboriginal athletes.
This leading-edge volume challenges widespread views of Aboriginal sport. With great vision and breadth, it presents dynamic and nuanced discussions on the broader topic of Aboriginal peoples and sport in Canada.
Janice Forsyth is the director of the International Centre for Olympic Studies and an assistant professor in the School of Kinesiology at the University of Western Ontario. Audrey R. Giles is an associate professor in the School of Human Kinetics at the University of Ottawa.
Introduction / Janice Forsyth and Audrey R. Giles
Part 1: Historical Perspectives on Aboriginal Peoples in Sport and Recreation
1 Bodies of Meaning: Sports and Games at Canadian Residential Schools / Janice Forsyth
2 Indigenous Peoples and Canadian-Hosted Olympic Games / Christine M. O'Bonsawin
3 Toward a History of Aboriginal Women in Canadian Sport / M. Ann Hall
Part 2: Contemporary Issues
4 Aboriginal Peoples and the Construction of Canadian Sport Policy / Victoria Paraschak
5 Canadian Elite Aboriginal Athletes, Their Challenges, and the Adaptation Process / Robert Schinke, Duke Peltier, and Hope Yungblut
6 Women's and Girls' Participation in Dene Games in the Northwest Territories / Audrey R. Giles
7 Performance Indicators: Aboriginal Games at the Arctic Winter Games / Michael Heine
8 The Quality and Cultural Relevance of Physical Education for Aboriginal Youth: Challenges and Opportunities / Joannie Halas, Heather McRae, and Amy Carpenter
9 Two-Eyed Seeing: Physical Activity, Sport, and Recreation Promotion in Indigenous Communities / Lynn Lavallée and Lucie Lévesque
Conclusion / Janice Forsyth and Audrey R. Giles
Related Titles
Indigenous in the City
Contemporary Identities and Cultural Innovation
Edited by Evelyn Peters and Chris Andersen
The Creator's Game
Lacrosse, Identity, and Indigenous Nationhood
By Allan Downey
A Wilder West
Rodeo in Western Canada
Health in Rural Canada
Edited by Judith Kulig and Allison M. Williams
‹
›
Find what you're looking for...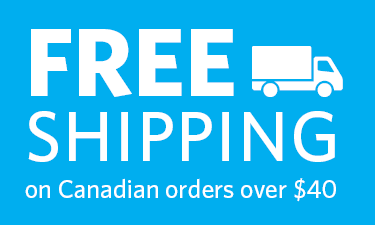 Publishers Represented
UBC Press is the Canadian agent for several international publishers. Visit our
Publishers Represented
page to learn more.