Flute, Accordion or Clarinet?
Using the Characteristics of Our Instruments in Music Therapy
By
Dawn Loombe
,
Jo Tomlinson
and
Amelia Oldfield
; Foreword by
Sarah Rodgers
; Contributions by
Henry Dunn
,
Catrin Piears-Banton
,
Colette Salkeld
,
Susan Greenhalgh
,
Caroline Anderson
,
Emily Corke
,
Mary-Clare Fearn
,
Esther Mitchell
,
Philip Hughes
,
Annie Tyhurst
,
Catherine Warner
,
Tessa Watson
,
Philippa Derrington
,
Mike Gilroy
,
Shlomi Hason
,
Concetta Tomaino
,
Penelope Birnstingl
,
Lisa Margetts
,
Grace Watts
,
Katy Bell
,
Nicky Haire
,
Trisha Montague
,
Sharon Warnes
,
Angela Harrison
,
Oonagh Jones
,
Rivka Gottlieb
,
Anna Lockett
,
Holly Mentzer
,
Steve Lyons
,
Jonathan Poole
,
Caroline Long
,
Alex Street
,
Prodromos Stylianou
,
Trygve Aasgaard
,
George Murray
,
Helen Mottram
,
Nathan Bettany
,
Stella Compton-Dickinson
,
Spela Loti Knoll
,
Luke Annesley
,
Susanna Crociani
,
Billy Davidson
,
Anita Vaz
,
Paolo Pizziolo
,
Joseph Piccinnini
,
John Preston
and
Veronica Austin
Jessica Kingsley Publishers
Music therapists are trained to use their first study instrument in clinical practice, yet existing literature focuses almost exclusively on the use of piano, basic percussion and voice.
This illuminating book brings together international music therapists who use a diverse range of musical instruments in their clinical work: the clarinet, the piano accordion, the flute, the cello, the trumpet and flugelhorn, the bassoon, the violin, the viola, the harp, the guitar, lower brass instruments (the trombone and the euphonium), the oboe, the saxophone and bass instruments (double bass and bass guitar). Each therapist reflects on their relationship with their instrument and the ways in which they use it in therapeutic settings, discussing its advantages and disadvantages in a variety of clinical populations: children and adolescents, adults with learning disabilities, adults with mental health problems and older people.
This will be essential reading for any music therapist or student music therapist who uses or is interested in using a musical instrument in their work, and will be of interest to other caring and healthcare professionals, teachers, musicians and carers wanting to learn more about instrumental music therapy.
Flute Accordion or Clarinet is a refreshing addition to music therapy literature. With instrumental history, case vignettes and very handy chapter summaries it truly showcases how each instrument can be used to greatly enhance the music therapy experience. It has certainly inspired me to increase the use of my flute in sessions!

– Maria Ramey, private practice music therapist, Massachusetts and author of Group Music Activities for Adults with Intellectual and Developmental Disabilities
This is a fascinating book. The use by music therapists of instruments other than the keyboard is central to much clinical practice, but as yet no comprehensive discussion of the implications and possibilities of such work has been published. This book fills that space admirably; its detailed accounts of the characteristics of instruments and instrumental families are complemented by a wealth of case material and illustrations which bring clinical events excitingly to life. Students and long established therapists alike will find plenty here to enliven their practice.

– Eleanor Richards, Senior Lecturer and Clinical Placement Co-ordinator, MA Music Therapy, Anglia Ruskin University, Cambridge
Amelia Oldfield has worked as a music therapist with children and families for over 34 years. She currently practices as a clinician in Child and Family Psychiatry in Cambridge and lectures as a music therapy professor at Anglia Ruskin University where she co-initiated the MA Music Therapy Training in 1994. She is an enthusiastic clarinettist who performs regularly in various chamber music ensembles around Cambridge. Jo Tomlinson has been working as a music therapist in schools in Cambridgeshire since 1995 and was Head Music Therapist for Cambridgeshire Music from 2002-2006. Jo is a performing musician on both flute and piano. She is currently writing up a PhD thesis at Anglia Ruskin University based on a research project in a special school. Dawn Loombe is a piano accordionist, accordion teacher and music therapist. She currently works as a music therapist at the Child Development Centre, Addenbrooke's Hospital Cambridge and also in private practice with adults with profound and multiple learning disabilities. She has also worked in schools, children's centres and in residential care homes. Dawn performs as both a solo accordionist and with a variety of musicians and vocalists.
Foreword. Acknowledgements. Introduction. Amelia Oldfield, Child and Family Psychiatry, Cambridge and Anglia Ruskin University. 1. The Clarinet. Henry Dunn, Arts Therapies Service, Devon Partnership Trust, Amelia Oldfield, Child and Family Psychiatry, Cambridge and Anglia Ruskin University, Catrin Piears-Banton, Adult Mental Health, Surrey and Borders NHS Trust and Adults with Learning Disabilities, Norwood and Colette Salkeld, The Portland Hospital for Women and Children and Chroma Therapies. 2. The Piano Accordion. Susan Greenhalgh, Psychiatric, Residential and Educational Settings and GCSE Music Teacher and Dawn Loombe, Child Development Centre, Addenbrooke's Hospital, Cambridge and Private Practice, Adults with Profound and Multiple Learning Disabilities. 3. The Flute. Caroline Anderson, PhD Student, Intercultural Music Therapy, Veronica Austin, Key Changes Music Therapy Charity, Hampshire and Chelsea and Westminster Hospital, London, Emily Corke, Anglia Ruskin University's Music Therapy Centre, St. Edmund's Trust and Arthur Rank Hospice and Schools in the Cambridgeshire Area, Mary-Clare Fearn, Children and Adults with a Range of Learning Disabilities, NHS and Education Settings, Esther Mitchell, Two Special Schools and Thomas's Fund and Jo Tomlinson, Cambridgeshire Music, PhD student, Anglia Ruskin University. 4. The Cello. Philip Hughes, Low-secure Unit, Hertfordshire, Annie Tyhurst, MusicSpace, Bristol, Catherine Warner, University of the West of England and Tessa Watson, University of Roehampton and NHS and Social Services Community Team. 5. The Trumpet and the Flugelhorn. Philippa Derrington, Queen Margaret University, Edinburgh, Mike Gilroy, SEN Schools, Shlomi Hason, Inner Echo Music Therapy, Hackney, East London and Concetta Tomaino, Institute for Music and Neurologic Function and CenterLight Health System, New York City. 6. The Bassoon. Penelope Birnstingl, Music as Therapy International, Lisa Margetts, Norwood and University of Roehampton and Grace Watts, Cheyne Child Development Service, Chelsea and Westminster Hospital. 7. The Violin. Katy Bell, Special School Setting, Residential Centre for Young Adults with Life Limiting Conditions and Complex Learning Difficulties and Private Practice, Nicky Haire, Freelance and Music as Therapy International's Project Rwanda Team, Trisha Montague, North London Forensic Service and Sharon Warnes, Headway Thames Valley and Guideposts Music Therapy. 8. The Viola. Angela Harrison, North Yorkshire Music Therapy Centre and Oonagh Jones, Nordoff Robbins London Centre and Oxleas NHS Foundation Trust. 9. The Harp. Rivka Gottlieb, Specialist Provision for Children on the Autistic Spectrum, Secondary School, Anna Lockett, Fitzwarren School, Wantage, Oxfordshire and Holly Mentzer, PhD Student, New York University and Memorial Sloan Cancer Center. 10. The Guitar. Steve Lyons, Resources for Autism, Jonathan Poole, The Children's Trust in Tadworth and Caroline Long, Recently Qualified, Alex Street, PhD Student and Prodromos Stylianou, Private Practice, Ministry of Health, Cyprus. 11. Lower Brass (The Trombone and the Euphonium). Trygve Aasgaard, Oslo and Akershus University College of Applied Sciences and the Norwegian Academy of Music, George Murray, Wakefield Hospice and a School for Special Educational Needs and Disabilities and Helen Mottram, Two Special Schools and Coram, Adoption Charity, London. 12. The Oboe. Nathan Bettany, Nottinghamshire Healthcare NHS Trust, Stella Compton-Dickinson, Rampton High Security Hospital, Nottinghamshire Healthcare NHS Trust Forensic Services and Spela Loti Knoll, Knoll Institute for Music Therapy and Supervision, Kranj, Slovenia. 13. The Saxophone. Luke Annesley, Oxleas Music Therapy Service (NHS), Susanna Crociani, Elderly People and a Psychiatric Centre, Billy Davidson, Freelance and Anita Vaz, Schools and a Children's Hospice. 14. The Bass (The Double Bass and the Bass Guitar). Paolo Pizziolo, Private Practice and National Health Institutions, Florence, Italy, Joseph Piccinnini, Richmond Music Center, Staten Island, New York and John Preston, Adult Psychiatry, Fulbourn Hospital, Cambridgeshire. Reflections. Amelia Oldfield. Child and Family Psychiatry, Cambridge and Anglia Ruskin University. Biographies. Index.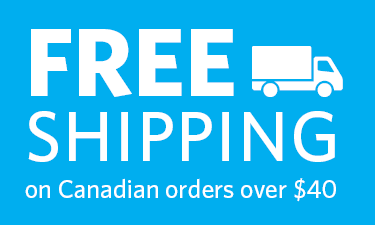 Find what you're looking for...
Publishers Represented
UBC Press is the Canadian agent for several international publishers. Visit our
Publishers Represented
page to learn more.