18 b&w illustrations, 2 tables
Interwoven
Andean Lives in Colonial Ecuador's Textile Economy
The University of Arizona Press
In the 1600s, Marcos Cunamasi, an indigenous man in Pelileo, Ecuador, hid his child to protect him from officials who would put the boy to work in the textile mill. Cunamasi was forced to turn him over. Because his young son couldn't keep up with spinning his quota of wool per day, Cunamasi helped so the child wouldn't be whipped. After working a year, Cunamasi was paid a shirt and a hat.

Interwoven is the untold story of indigenous people's historical experience in colonial Ecuador's textile economy. It focuses on the lives of Native Andean families in Pelileo, a town dominated by one of Quito's largest and longest-lasting textile mills. Quito's textile industry developed as a secondary market to supply cloth to mining centers in the Andes; thus, the experience of indigenous people in Pelileo is linked to the history of mining in Bolivia and Peru.

Although much has been written about colonial Quito's textile economy, Rachel Corr provides a unique perspective by putting indigenous voices at the center of that history. Telling the stories of Andean families of Pelileo, she traces their varied responses to historical pressures over three hundred years; the responses range from everyday acts to the historical transformation of culture through ethnogenesis. These stories of ordinary Andean men and women provide insight into the lived experience of the people who formed the backbone of Quito's textile industry.
 
This book will interest scholars of Indigenous history, the Andes, and colonialism; Corr's clear writing and inclusion of personal life stories also make it well suited for course adoption."—Choice

"Interwoven," through its focus on the San Ildefonso obraje, brings to the forefront indigenous voices that capture the experiences of other Andeans forced to labor in textile mills. Out of the harshness of what Corr shows was often a daily struggle for survival, indigenous peoples strategized to advance individual and community interests, and manipulated colonial law and practice to create the basis for new identities. This history of persistence reflects the resilience of indigenous peoples in Ecuador today."—Anthropos

"Corr's superlative examination of primary sources offers new understandings regarding processes of ethnogenesis among the people of Salasaca. This microhistory of an Andean community speaks to the experience of indigenous people throughout Latin America."—Elizabeth Terese Newman, author of Biography of a Hacienda: Work and Revolution in Rural Mexico
 
"A detailed historical investigation by an experienced ethnographer with vast experience working among the people and archives of the region. . . . [Interwoven] shows how the indigenous peoples of Salasaca have not only adapted to but also emerged victorious over colonialism through generations of struggle and suffering."—Michael A. Uzendoski, co-author of The Ecology of the Spoken Word: Storytelling and Shamanism Among the Napo Runa
Rachel Corr is an associate professor of anthropology at the Wilkes Honors College of Florida Atlantic University. She has conducted ethnographic fieldwork in Ecuador since 1990. She is the author of Ritual and Remembrance in the Ecuadorian Andes.
List of Illustrations
Acknowledgments
Introduction

1. From Coca to Caña: The Rise of Sugar and Sheep in Seventeenth-Century Pelileo (1605–1650)
2. Africans and Andeans in Pelileo (1630–1666)
3. Voices and Silences in Indigenous Testimonies (1630–1666)
4. Caciques and Cacicas: Gender and Native Governance among the Ayllus of Pelileo (1675–1728)
5. Vagabonds, Infidels, and Jesuits: Quito's Textile Industry (1724–1767)
6. Rebellion, Ritual, and Rumor in Pelileo (1768)
7. Kin, Inheritance, and Land
8. Spanish Reversals of Fortune and Andean Ethnogenesis
9. History and Cultural Identity

Conclusion
Appendix 1
Appendix 2
Notes
Glossary
References
Index
Find what you're looking for...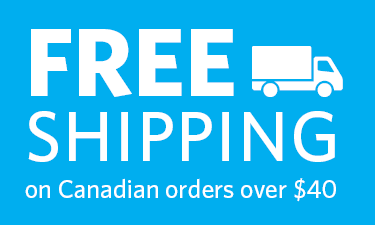 Publishers Represented
UBC Press is the Canadian agent for several international publishers. Visit our
Publishers Represented
page to learn more.