Social Exclusion, Compound Trauma and Recovery
Applying Psychology, Psychotherapy and PIE to Homelessness and Complex Needs
Jessica Kingsley Publishers
Responding to the growing number of psychologically-informed services for people experiencing social exclusion and, in particular, homelessness, this book gives professionals the information and understanding they need to be fully informed in their practice with this client group. It begins with theory, looking at the psychology of social exclusion and the processes that underlie it, and considers the relationship between trauma, complex needs, homelessness and social exclusion. Presenting practical interventions and case studies, the authors then reveal what makes an effective service in practice and a client perspective on social exclusion and recovery is provided.

This is essential reading for all those involved in developing services that meet the needs of socially excluded people with histories of complex trauma or presentations of complex needs, including those who are homeless, refugees and asylum seekers, Traveller and Roma communities and people involved with the criminal justice system.
Peter Cockersell sets out a compelling and plausible narrative for how homelessness can follow successive experiences of trauma and abandonment rather than just being the result of "bad choices". His psychodynamic model of understanding social exclusion gives us a better way of understanding why some homeless people seem to reject help - and some real clues as to how we can change our practice to work more effectively for such people.
Becoming homeless is a traumatic experience, but very, very often it is just one more such experience in a life characterised by exclusion, neglect and abuse. A powerful and hopeful call for us to recognise how our common humanity makes us all 'interdependent', this new book will help colleagues right across the homeless sector (and beyond) reflect on the central importance of building and modelling good quality relationships. As they explore the many paradoxes that inhabit the world of homelessness - clients who reject care may need the most care, caring for others can help us care for ourselves - Peter Cockersell and colleagues challenge us to recognise multi-morbidity as a condition in its own right, and one that demands a long-term, psychologically informed, compassionate response. If you work in the homelessness sector you need to read this book.
Based on his many years' work with some of society's most excluded and alienated people, Cockersell has coined the term 'compound trauma' and produced a vivid account of how life goes wrong, and what we can do about it. By drawing on modern psychoanalytic thinking, developmental neurobiology and current ideas of therapeutic environments, he presents the most complex problems in an accessible and engaging way.
Preface
1 Understanding the Problem
1. Social Exclusion, Complex Needs and Homelessness Dr. Peter Cockersell
2. Compound Trauma and Complex Needs Dr. Peter Cockersell
3. The Process of Social Exclusion Dr. Peter Cockersell
2 Solutions: Principles of Practice
4. A Psychological Perspective on Recovery Dr. Peter Cockersell
5. Applying Psychology as a Response to the Impact of Social Exclusion: PIE and Psychotherapy in Homelessness Services Dr. Peter Cockersell
3 Solutions: Practice and Experience
6. Pre-treatment Therapy Approach for Single Homeless People: The Co-Construction of Recovery/Discovery John Conolly
7. Psychotherapy with Homeless Women Nicola Saunders
8. PIE-oneering Psychological Integration in Homeless Hostels Dr. Emma Williamson
9. PIE: What the People Say Dr. Catriona Reid
10. Streetlight: Homeless Psychotherapy in Britain's Happiest Town Dr. Sally Read
11. I Held the Ticket in My Hand Terry Hutton
4 Conclusion: Contextualising the Problem in the Culture and System of Care
12. The Problem and Potential of Complexity Dr. Peter Cockersell
13. The Treatment of Multi-morbidity Dr. Peter Cockersell
14. The Dependency Paradox Dr. Emma Williamson
Authors' Biographies
Subject Index
Author Index
Find what you're looking for...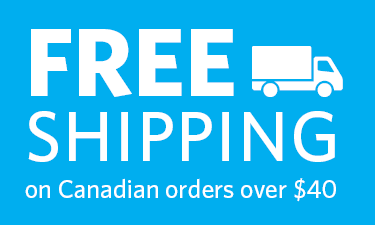 Publishers Represented
UBC Press is the Canadian agent for several international publishers. Visit our
Publishers Represented
page to learn more.