The Borders of Inequality
Where Wealth and Poverty Collide
The University of Arizona Press
Recently U.S. media, policymakers, and commentators of all stripes have been preoccupied with the nation's border with Mexico. Airwaves, websites, and blogs are filled with concerns over border issues: illegal immigrants, drug wars, narcotics trafficking, and "securing the border." While this is a valid conversation, it's rarely contrasted with the other U.S. border, with Canada—still the longest unguarded border on Earth.

In this fascinating book, originally published in Spain to much acclaim, researcher Íñigo Moré looks at the bigger picture. With a professionally trained eye, he examines the world's "top twenty most unequal borders." What he finds is that many of these border situations share similar characteristics. There is always illegal immigration from the poor country to the wealthy one. There is always trafficking in illegal substances. And the unequal neighbors usually regard each other with suspicion or even open hostility.

After surveying the "top twenty," Moré explores in depth the cases of three borders: between Germany and Poland, Spain and Morocco, and the United States and Mexico. The core problem, he concludes, is not drugs or immigration or self-protection. Rather, the problem is inequality itself. Unequal borders result, he writes, from a skewed interaction among markets, people, and states. Using these findings, Moré builds a useful new framework for analyzing border dynamics from a quantitative view based on economic inequality.

The Borders of Inequality illustrates how longstanding "multidirectional misunderstandings" can exacerbate cross-border problems—and consequent public opinion. Perpetuating these misunderstandings can inflame and complicate the situation, but purposeful efforts to reduce inequality can produce promising results.
Moré's book offers an engaging look at international borders throughout the world. He consistently highlights the futility of border institutional frameworks and enforcement practices that run counter to prevailing economic and social realities. He succeeds in making an often misunderstood geographic topic more accessible and in bringing to light the global pervasiveness of the problems he reviews."—Journal of Regional Science

"The Borders of Inequality is a provocative, tightly reasoned, and nicely written work that has significant potential as an important work in the area of border studies."—Raymond Michalowski, author of Order, Law, and Crime: An Introduction to Criminology

 
Íñigo Moré is a scholar and researcher who focuses on border issues. He is the Executive Director of Remesas.org, a research center that studies remittances and maintains an active publishing program, and he has previously done research for the Elcano Royal Institute of Spain. He has reported on Cuba for the Financial Times and has organized conferences in Morocco for The Economist. The Spanish-language edition of this book, La Vida en la Frontera, was ranked sixth by the Spanish newspaper El Mundo on its list of best nonfiction books of 2007.
List of Figures
List of Tables
Acknowledgments
List of Abbreviations
1 Walls, Fences, Barriers
2 Inequality
3 The Anatomy of Inequality
4 How Is a Step Built? The Canary Islands and the Incredible Shrinking Continent
5 How Can a Step Be Reduced? Germany and Poland, the United States and Mexico, Spain and Morocco
6 Conclusion: The Step
7 Afterword: Frontiers without Borders
Appendix: The World's Economic Step
Notes
Bibliography
Index
Find what you're looking for...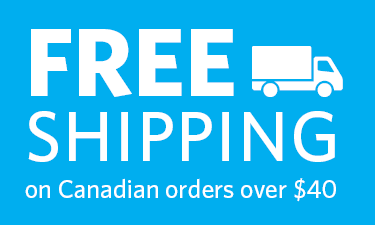 Publishers Represented
UBC Press is the Canadian agent for several international publishers. Visit our
Publishers Represented
page to learn more.