$33.95

Back Order
Ships in 4-8 weeks.
GO TO CART
The Survival Guide for Newly Qualified Child and Family Social Workers
Hitting the Ground Running
Jessica Kingsley Publishers
So, you've passed your degree and have started your first job. But are you confident about translating the theory into practice? Are you prepared to juggle the workload of a busy social worker? Do you have a plan for your continuing professional development? This practical guide provides a wealth of suggestions to help you to hit the ground running in the early stages of your new career.
The book will guide you over the initial hurdles you will face in the transitional phase from student to employee. The Survival Guide for Newly Qualified Child and Family Social Workers provides a range of strategies for managing your time and workload, and offers suggestions for finding support, coping with stress and maintaining job satisfaction. Ways of handling difficult situations - with colleagues, managers and other professionals, as well as service users - which may be new and challenging are also explored. Each chapter concludes with a checklist of key points as a ready reference for practitioners preparing to face the daily challenges of their new professional status. 
This invaluable guide will be an essential support for all students, post-qualification and returning practitioners specialising in the fields of child and family social work in sustaining their commitment to their chosen profession and working successfully within it.
Whilst structured and presented as a practical handbook for new social worker, it also succeeds as a stimulating read for anyone who wants to think about how one initially upholds, supports and promotes the value base of social work against a context of organissational complexity and societal expectation. Quotes from some 41 NQSWs grounds the book in everyday practice and make it interesting to read... In line with its aim to be a 'route map', the survival guide is clearly laid out and easy to skim and bowse. Clear tables and figures work well alongside the index and end-of-chapter keynotes to help the reader target details on particular areas of advice, without having to read the whole book. This is a positive, upbeat book that seeks to inform and assist NQSWs in their first year of practice. It reminds those responsible for practice development that successful transisiton to professional status is not only about provision of enabling structures; engagement beween the organisation and the individual is the key to survical for the new social worker.

– Seen and Heard
Expectations of social workers, particularly in children's services, have never been higher from clients, the public, politicians, partners and employers. Academic qualifications and work placements obviously provide the bedrock for newly qualified social workers, but sometimes they do not fully prepare graduates for the realities of what is demanded of them in their first job. Helen Donnellan and Gordon Jack have produced an eminently practical survival kit with strategies to help new entrants in their first few months as newly qualified social workers, and I found it to be a welcome and helpful piece of work.

– Anne Whitely, Executive Director of Children and Young People's Services, Devon County Council
This book is a breath of fresh air. It takes the reader through the journey of the initial (and often most challenging) part of their career in a light-hearted and informative way... I would recommend this guide to all newly qualified social workers. It is easy to read and makes you think about the issues you will face.

– Children & Young People Now
The concept of 'hitting the ground running', the subtitle of this book, probably strikes a familiar chord with most newly qualified children and families' social workers... I would certainly recommend this book for its practical application, but also because of its clear recognition of the emotional demands of this area of practice. In this valuable resource, the authors have provided a concrete testimony of the complexity of a job which is perhaps not always fully understood by newly qualified social workers and their colleagues.

– Child Abuse Review
Helen Donnellan is Project Development Manager at the University of Plymouth. Helen has been actively involved in the development, accreditation and management of professional and academic programmes at post-qualifying level in social work, with a particular interest in children's services for over a decade.
Gordon Jack has more than 30 years' experience in social work practice, education and research with children and families, and is currently Reader in Social Work at the University of Durham.
Preface. Introduction. Section I. Thud! Professional Status. 1. Developing a Professional Orientation. 2. Transitional Change. 3. Getting Started and What Helps. Section II. Warming Up. 4. Induction. 5. Roles and Tasks. 6. Job Demands and Time Management. Section III. Jumping the Hurdles. 7. Dealing with Stress, Emotion and Exhaustion. 8. Finding Support from a Range of Sources. 9. Taking Part in Supervision. Section IV: Going the Distance. 10. Working in a Satisfying Climate. 11. Building on Reflexive Practice and Analysis. 12. Moving Forward - Promotion and Progression. References. Index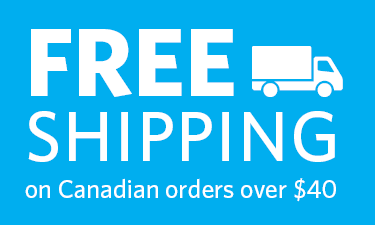 Find what you're looking for...
Publishers Represented
UBC Press is the Canadian agent for several international publishers. Visit our
Publishers Represented
page to learn more.