$53.95

Back Order
Ships in 4-8 weeks.
GO TO CART
Video Interaction Guidance
A Relationship-Based Intervention to Promote Attunement, Empathy and Wellbeing
Jessica Kingsley Publishers
Video Interaction Guidance (VIG) is an effective intervention which builds positive relationships through filming and feedback sessions. By micro-analysing actions and communications in this way, clients are supported to resolve their current difficulties and increase their sensitivity and attunement within the relationship.Bringing together contributions from researchers and practitioners across a range of professions, this book provides a definitive introduction to VIG. The book explains the theory behind the approach, reviews research evidence, and offers case studies that document how VIG has been successfully applied to family relationships, schools and higher education, individuals with communication and developmental disorders, and as a reflective professional development tool. The approach is then discussed from a range of theoretical perspectives and within the contexts of narrative therapy, infant and attachment interventions, positive psychology and mindfulness.This authoritative and comprehensive guide to VIG will be an important text for psychologists, psychiatrists, counsellors, social workers, therapists, and mental health and education professionals, as well as students and academics in these fields.
'This book is the first to offer a comprehensive introduction to Video Interaction Guidance (VIG), together with an accessible account of the strands of theory and research underpinning the approach. It provides a much needed resource for both practitioners and trainers in the fields of psychology, social work and education. Particular strengths are the wide range of applications that are described in detail and the illustration provided throughout the book by case studies and session transcript material. Connections with other perspectives and approaches are explored and encouraged in a book that is likely to inspire further development and research in VIG, as well as stimulating interest and engagement more broadly among practitioners.' Professor Norah Frederickson, Director, Educational Psychology Group, Department of Clinical, Educational and Health Psychology, University College London, UK'This is a book of hope. It shows us a way out of the despair of social dysfunction, a way out of continuing with relationship patterns that have become jagged and draining. The contributors to this volume show us repeatedly that, when we are supported to look anew at the way we relate to others, then we come to see both ourselves and our partners in a new light. Joy and growth can be restored to relationships from this reflexive stance. The range of evidence that Kennedy, Landor and Todd have been able to gather togetheraprovides aaconvincing case for Video Interaction Guidance as a therapeutic approachathat nurturesalasting behavioural change. It also becomes clear that VIGarequires only a modest investment of time or money.aThe reader begins to feel that VIG is best described not as a method for nurturing behavioural change, but as a method for nurturing compassion.' Dr M. Suzanne Zeedyk, Senior Lecturer in Developmental Psychology, University of Dundee, UK'A therapy that promotes interactive attunement between adults and children is taking the world of therapy by surprise. With the help of a simple video camera focusing on the good moments of human interaction, however limited these may be, its practitioners empower their clients, bring a smile to their wary faces and achieve real positive changes in the attachment of their children. Not only is it accessible to all who wish to train under supervision, it is also cost effective and cross-culturally applicable. If you are now curious to know more don't hesitate to buy this exciting new book on Video Interaction Guidance written by eminent practitioners and researchers in what is a promising new development in the therapeutic field of change through mentalisation.' Dr Felicity de Zulueta, Emeritus Consultant Psychiatrist in Psychotherapy at the SLaM NHS Foundation Trust and Honorary Senior Lecturer in Traumatic Studies at King's College London, UK'This excellent book on Video Interaction Guidance, edited by leading experts, should be read by everyone interested in promoting sensitive parent-infant interaction in infancy and supporting vulnerable families.aIt provides highly accessible descriptions of the approach, its application across a range of settings, and the evidence about its effectiveness.aVideo Interaction Guidance is undoubtedly an intervention whose time has arrived, and we need wide-ranging groups of practitioners including midwives, health visitors and social workers, to develop the necessary knowledge and skills to intervene with families using this highly effective method of working to bring about change.aThis book will be an important first step in achieving that.' Professor Jane Barlow, Professor of Public Health in the Early Years, Warwick Medical School, University of Warwick, UK
Hilary Kennedy has been developing VIG training in Educational Psychology Services in the University of Dundee, Scotland, and then expanding to UK-wide training across different professions since she started her own training in VIG in the Netherlands in 1993. She was the founder of the Video Enhanced Reflection on Communication Centre at the University of Dundee. She has over 35 years of experience as an educational psychologist and currently is a freelance VIG trainer and an honorary senior lecturer at University College London. Miriam Landor is an associate tutor/lecturer on the MSc Educational Psychology programme at the University of Dundee and is an educational psychologist with West Lothian Council Psychological Services, Scotland. She has a background in early years education and is also a VIG supervisor and trainer. Liz Todd is Professor of Educational Inclusion at Newcastle University. She practises and trains others in VIG and she has over 20 years of experience as an educational psychologist working with families, schools and professionals. Liz plays a leading role in Newcastle University's Research Centre for Learning and Teaching with a number of funded research projects.
Preface. Hilary Kennedy, Educational Psychologist and Co-founder of the VEROC Centre, University of Dundee, UK. Part 1. Video Interaction Guidance. 1.What is Video Interaction Guidance (VIG)? Hilary Kennedy. 2. VIG and the Supervision Process. Kate0ina Silhanova, SPIN, Czech Republic and Michelle Sancho, Senior Educational Psychologist, West Berkshire Council and Honorary Lecturer, University College London, UK. 3. How and Why Does VIG Work? Jenny Cross, Freelance Educational Psychologist, VIG Supervisor and Coach, UK and Hilary Kennedy. 4. What is the Evidence that VIG is Effective? Ruben Fukkink, Researcher, University of Amsterdam, The Netherlands, Hilary Kennedy and Liz Todd, Professor of Educational Inclusion, Newcastle University, UK. Part 2. Applications of VIG. 5. VIG as a Method to Promote Sensitive Parent-Child Interaction in Infancy. Mariska Klein Velderman, TNO (Netherlands Organisation for Applied Scientific Research) Quality of Life, The Netherlands. 6. Supporting Vulnerable Families to Change through VIG. Maria V. Doria, Post-doctoral Researcher, University of Lisbon, Portugal and Honorary Research Fellow, University of East Anglia, UK, Calum Strathie, VIGuk Supervisor, UK and Sandra Strathie, VIGuk Supervisor and Social Worker, UK. 7. Use of VIG in Schools. David Gavine, formerly Principal Educational Psychologist, Dundee City Council, UK and Penny Forsyth, Senior Educational Psychologist, Dundee City Council and Co-founder of the VEROC Centre, University of Dundee, UK. 8. VIG when Working with Children and Adults on the Autistic Continuum. Penny Forsyth and Heather Sked, Educational Psychologist, The Highland Council, UK. 9. How VIG can Develop Partnerships with Parents/Educators in the Context of Childhood Hearing Impairment. Deborah James, National Institute of Health Research, Biomedical Research Unit in Hearing, Nottingham University, UK. 10. Video Enhanced Reflective Practice. Sandra Strathie, Calum Strathie and Hilary Kennedy. 11. Enhancing Teacher and Student Interactions in Higher Education through Video-Enhanced Reflection on Practice. Ruth Cave, Lecturer, University of Dundee, UK, Angela Roger, Senior Lecturer, University of Dundee, UK, and Richard Young, Professional Development Manager, Newcastle University, UK. Part 3. Connections. 12. Confirming Companionship in Interests, Intentions and Emotions: How VIG Works. Colwyn Trevarthen, Department of Psychology, University of Edinburgh, UK. 13. VIG and Attachment: Theory, Practice and Research. Jenny Jarvis, Chartered Counselling Psychologist and VIG Supervisor, South Lowestoft Children's Centres, UK and Nelleke Polderman, Founder and Director of Basic Trust, The Netherlands. 14. Video Feedforward: Towards a Preferred Future. Miriam Landor, Educational Psychologist, West Lothian Council and Lecturer, University of Dundee, UK and Calum Strathie. 15. Reflecting on VIG Practice from a Relational Systemic Perspective. Carole S. Chasle, Senior Educational Psychologist, Derbyshire County Council, UK. 16. Narrative Therapy and VIG: Windows into Preferred Identities. Denise McCartan, Stockton-on-Tees Educational Psychology Service, UK and Liz Todd. 17. Mindfulness, Attunement and VIG: Being Fully Present while Communicating. Henk Vermeulen, Mental Health Psychologist, Max Ernst GGZ, The Netherlands, Jacqueline Bristow, Chartered Educational Psychologist, UK, and Miriam Landor. 18. Beyond Therapy: Supporting a Culture of Relational Democracy. Wilma Barrow, Newcastle University and Scottish Borders Council, UK and Liz Todd. Glossary. References. The Contributors.
Find what you're looking for...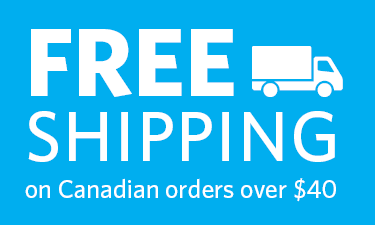 Publishers Represented
UBC Press is the Canadian agent for several international publishers. Visit our
Publishers Represented
page to learn more.