$18.95

Back Order
Ships in 4-6 weeks.
GO TO CART
Buzzing Hemisphere / Rumor Hemisférico
The University of Arizona Press
Is poetry an alternative to or an extension of a globalized language? In Buzzing Hemisphere / Rumor Hemisférico, poet Urayoán Noel maps the spaces between and across languages, cities, and bodies, creating a hemispheric poetics that is both broadly geopolitical and intimately neurological.

In this expansive collection, we hear the noise of cities such as New York, San Juan, and São Paulo abuzz with flickering bodies and the rush of vernaculars as untranslatable as the murmur in the Spanish rumor. Oscillating between baroque textuality and vernacular performance, Noel's bilingual poems experiment with eccentric self-translation, often blurring the line between original and translation as a way to question language hierarchies and allow for translingual experiences.

A number of the poems and self-translations here were composed on a smartphone, or else de- and re-composed with a variety of smartphone apps and tools, in an effort to investigate the promise and pitfalls of digital vernaculars. Noel's poetics of performative self-translation operates not only across languages and cultures but also across forms: from the décima and the "staircase sonnet" to the collage, the abecedarian poem, and the performance poem.

In its playful and irreverent mash-up of voices and poetic traditions from across the Americas, Buzzing Hemisphere / Rumor Hemisférico imagines an alternative to the monolingualism of the U.S. literary and political landscape, and proposes a geo-neuro-political performance attuned to damaged or marginalized forms of knowledge, perception, and identity.
In these smart and uncompromising poems, we see what's important, exciting, and relevant in American poetry, in which 'American' rightfully spills over the USA's and English's borders, over institutional borders, into the larger Western Hemisphere, into the tongues and movements of the people."—Barbara Jane Reyes, author of Poeta en San Francisco and Diwata

"The book flowers open in each section; I love that energy. It seems fresh and strange."—Carmen Giménez Smith, author of Milk and Filth

"Buzzing Hemisphere reflects a fugitive life when 'in confinement with one's gadgets as totems.' This creolized dada, equal parts mischief and convulsive attack, spins out into abecedarian stanzas and décima verses to reflect the dualities of incorporated territory. In Noel's countercurrent cadences, where ingenuity beguiles command, 'buzzing hemisphere' stands for the location of a geopolitical diagnosis, a hereditary condition, and an acoustic prospectus. In poems that bustle with sonic proxies for the Bronx's Grand Concourse and with the evidence of at least two islands conquered by market forces, Noel leads us through the 'stateless hum' of moving bodies—English and Spanish exhibited as to manifest that no rendition is impervious to the disobedient remainder. 'I'm a mirror image of a hemisphere in shards.' "—Roberto Tejada, author of Full Foreground

"In Noel's hands, the act of translation becomes an act of poetic collaboration between languages."—Susan Briante, author of Utopia Minus

"Buzzing Hemisphere / Rumor Hemisféricois a stereo ping-pong game between two languages. Neither Spanglish nor translations, these poems are unique to the language, related yet original to both. Noel proposes a new way of reading in doubles or parallels, sharpening new edges."—Victor Hernández Cruz, author ofMaraca: New and Selected Poems, 1965–2000and In the Shadow of Al-Andalus

"This collection is often playful and energetic. [It] has an edge to it, particularly in its incisive critiques of neoliberalism."—John Alba Cutler, author of Ends of Assimilation: The Formation of Chicano Literature
Noel succeeds in creating a new kind of compilation, a testament to the limits of genre, and a compelling endeavor for any reader up to the challenge."—Booklist

"A book of daring, cheeky, trendy Nuyorican poetry."—Virtual Boricua
 
Along with such rigorous structural framework and play, the collection is pleasingly grounded at each turn in a sensibility able to alternate not only between languages but also between personal and social purpose."—The Volta Blog
Urayoán Noel is the author of In Visible Movement: Nuyorican Poetry from the Sixties to Slam and several books of poetry in English and Spanish, the most recent of which is EnUncIAdOr. He has been a fellow of CantoMundo and the Ford Foundation, and he is currently the poetry editor of NACLA Report on the Americas. Born in San Juan, Puerto Rico, Noel lives in the Bronx and is an assistant professor of English and Spanish at New York University.
HEMISPHERES / HEMISFERIOS
Alphabet City / Ciudad Alfabeto
My Burning Hemisphere / Mi Hemisferio Ardiente
Voz Quebrada / Voice Creaks
Décimas del Otro Mundo / Otherworldly Décimas
Materia Gris / Gray Matter
Hymnispheres / Himnisferios
Solneto / Sunnet
Heaves of Storm / Embates de Tormenta
Notebook of a Return to the Native Wall Street
American . . .
Pastoral

BUZZ / RUMOR
Deshoraciones / Sentiences
United States / Estados Unidos
Variaciones Sobre un Paisaje de Violeta López Suria /Variations on a Landscape by Violeta López Suria
Major Tom (Coming Home)
Fake Flowers
You Have the Nice Weather
Scene Apps / Synapse
Langú
Rumoreos / Her Hemisphere in Me
The Grand Conquerors / El Gran Concurso
Signs of the Hemisphere / Letreros del Hemisferio
Acknowledgments and Notes
Find what you're looking for...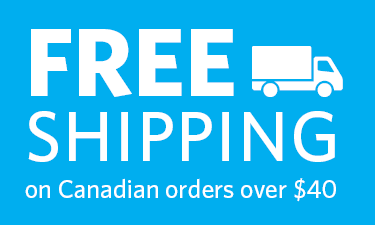 Publishers Represented
UBC Press is the Canadian agent for several international publishers. Visit our
Publishers Represented
page to learn more.