1 b&w illustration, 3 maps
Divided Peoples
Policy, Activism, and Indigenous Identities on the U.S.-Mexico Border
The University of Arizona Press
The border region of the Sonoran Desert, which spans southern Arizona in the United States and northern Sonora, Mexico, has attracted national and international attention. But what is less discussed in national discourses is the impact of current border policies on the Native peoples of the region. There are twenty-six tribal nations recognized by the U.S. federal government in the southern border region and approximately eight groups of Indigenous peoples in the United States with historical ties to Mexico—the Yaqui, the O'odham, the Cocopah, the Kumeyaay, the Pai, the Apaches, the Tiwa (Tigua), and the Kickapoo.

Divided Peoples addresses the impact border policies have on traditional lands and the peoples who live there—whether environmental degradation, border patrol harassment, or the disruption of traditional ceremonies. Anthropologist Christina Leza shows how such policies affect the traditional cultural survival of Indigenous peoples along the border. The author examines local interpretations and uses of international rights tools by Native activists, counterdiscourse on the U.S.-Mexico border, and challenges faced by Indigenous border activists when communicating their issues to a broader public.

Through ethnographic research with grassroots Indigenous activists in the region, the author reveals several layers of division—the division of Indigenous peoples by the physical U.S.-Mexico border, the divisions that exist between Indigenous perspectives and mainstream U.S. perspectives regarding the border, and the traditionalist/nontraditionalist split among Indigenous nations within the United States. Divided Peoples asks us to consider the possibilities for challenging settler colonialism both in sociopolitical movements and in scholarship about Indigenous peoples and lands.
At this time more than ever, an understanding of the crisis on the U.S.-Mexico border needs to be understood from the perspectives of Indigenous peoples of the region. Christina Leza's book provides us with deep insight into the responses of Native activists to the militarization of the border."—Baron L. Pineda, author of Shipwrecked Identities: Navigating Race on Nicaragua's Mosquito Coast

 
Christina Leza is an associate professor of anthropology at Colorado College. She is a linguistic anthropologist whose research interests include Indigenous peoples, racial and ethnic discourses, Indigenous rights, grassroots activism, and the U.S.-Mexico border.
Preface: The "Native" Anthropologist

Introduction
1. The Binational Yoeme (Yaqui) Nation
2. The "Desert People" on Militarized Desert Lands
3. An Indigenous Alliance on the Border
4. Domestic and International Border-Crossing Policy
5. Indigenous Identities on the U.S.-Mexico Border
6. The Border in Indigenous Activist Counterdiscourse
Conclusion: Maintaining, Creating, and Re-creating Ties

Appendix A. United Nations Declaration on the Rights of Indigenous Peoples
Appendix B. The International Covenant on Civil and Political Rights
Appendix C. International Labor Organization (ILO) Indigenous and Tribal Peoples Convention 169
Notes
References
Index
Find what you're looking for...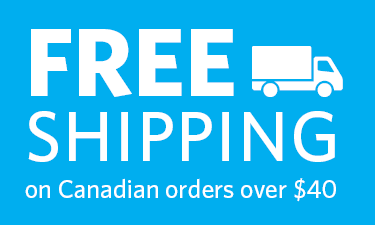 Publishers Represented
UBC Press is the Canadian agent for several international publishers. Visit our
Publishers Represented
page to learn more.