Follow the Leader, Lose the Region
Charting a Canadian Strategy for the Asia-Pacific
As competition among the traditional great powers in the Asia region intensifies, Canada faces a stark choice: Should it align its foreign policy with the US-led free and open Indo-Pacific strategy? Shared values and material ties give Canada a clear incentive to follow the lead of the United States and Western-aligned democracies in the region. However, there are other considerations to take into account.
Follow the Leader presents the case for the development of a foreign policy based on understanding how Asia sees itself rather than Western presumptions. Examining a range of key issues, it draws on Asian scholarship, leadership statements, polling, and media to demonstrate Western misunderstanding of regional developments and to outline alternative, regionally based perspectives on Asia's contemporary dynamics.
This critical analysis urges the Canadian government to chart an independent policy, arguing that whatever Canada might gain from following its traditional allies, it equally stands to lose by aligning itself with a consortium of states committed to self-preservation over regional stability.
This deeply informed work will guide Canadian policy makers, parliamentarians, policy analysts, scholars, and students through the complexities of Asian regional politics. It is also highly relevant reading for members of the Canadian business community and the interested public.
A sharp and original assessment of how Canada should understand and react to strategic developments in a region alternatively defined as Asia-Pacific or Indo-Pacific. From a critical theory perspective and using a wide array of sources in English and six Asian languages, it challenges the assumptions that underpin the dominant Western framing and illuminates the alternative narratives coming from within the region itself. Reeves' prescriptions for omni-directional alignment and strategic integration offer a sophisticated perspective that will stimulate debate in both academic and policy circles at a moment of geopolitical turbulence and big choices.
Follow the Leader, Lose the Region juxtaposes the narrative of the 'Indo-Pacific' with Asian narratives of themselves to critically situate Canadian foreign policy towards this important region. The book adds substantially to public debate and provides valuable insights that contribute to policy-making.
This will quickly become a go-to 'guide for the perplexed' – it challenges our understanding of Canadian-Asian relations. It is fascinating.
Jeffrey Reeves is vice president of research and strategy for the Asia Pacific Foundation of Canada. He has served as director of Asian Studies at the United States Army War College and as an instructor at Peking University in the People's Republic of China. His works include Chinese–Japanese Competition and the East Asian Security Complex: Vying for Influence and Chinese Foreign Relations with Weak Peripheral States: Asymmetrical Economic Power and Insecurity.
Introduction: Framing a Canadian Strategy in the Asia-Pacific
1 The Basics: A Critical Examination of Western Narratives on Asia
2 Asian Counter-Narratives: Indo-Pacific, Rules-Based Order, and Freedom and Openness
3 Asian Counter-Narratives: Western State Identity in the Asia-Pacific
4 Asian Narratives on Asia's Security Order: Western Hegemony as a Source of Instability
5 Chinese Counter-Narratives: The Chinese Communist Party, Hong Kong, Xinjiang, and Foreign Affairs
6 Mapping a Canadian Policy Approach to Asia: National Interests, Asian Narratives, and Network Analysis
Conclusion: Toward Omnidirectional Diplomacy and Strategic Integration
Notes; Selected Bibliography; Index
Related Titles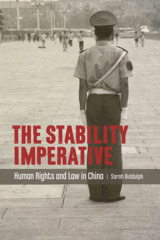 The Stability Imperative
Human Rights and Law in China
The West and the Birth of Bangladesh
Foreign Policy in the Face of Mass Atrocity
Good Governance in Economic Development
International Norms and Chinese Perspectives
Edited by Sarah Biddulph and Ljiljana Biuković
Challenge the Strong Wind
Canada and East Timor, 1975–99
Exporting Virtue?
China's International Human Rights Activism in the Age of Xi Jinping
China's Asymmetric Statecraft
Alignments, Competitors, and Regional Diplomacy
By Yuxing Huang
‹
›
Find what you're looking for...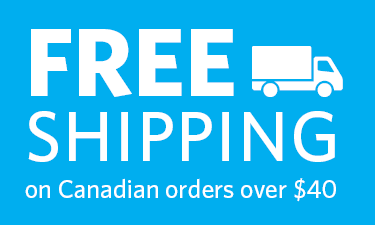 Stay Informed
Receive the latest UBC Press news, including events, catalogues, and announcements.
Publishers Represented
UBC Press is the Canadian agent for several international publishers. Visit our
Publishers Represented
page to learn more.