Racial Alterity, Wixarika Youth Activism, and the Right to the Mexican City
The University of Arizona Press
While the population of Indigenous peoples living in Mexico's cities has steadily increased over the past four decades, both the state and broader society have failed to recognize this geographic heterogeneity by continuing to expect Indigenous peoples to live in rural landscapes that are anathema to a modern Mexico.

This book examines the legacy of the racial imaginary in Mexico with a focus on the Wixarika (Huichol) Indigenous peoples of the western Sierra Madre from the colonial period to the present. Through an examination of the politics of identity, space, and activism among Wixarika university students living and working in the western Mexican cities of Tepic and Guadalajara, geographer Diana Negrín analyzes the production of racialized urban geographies and reveals how Wixarika youth are making claims to a more heterogeneous citizenship that challenges these deep-seated discourses and practices. Through the weaving together of historical material, critical interdisciplinary scholarship, and rich ethnography, this book sheds light on the racialized history, urban transformation, and contemporary Indigenous activism of a region of Mexico that has remained at the margins of scholarship.

 
Racial Alterity, Wixarika Youth Activism, and the Right to the Mexican City examines racial alterity in urban Mexico. By mapping Indigenous belonging as a cultural, geographic, and historical process, this book illuminates how Mexico's cities are racialized to become spaces of inclusion and exclusion."—M. Bianet Castellanos, co-editor of Comparative Indigeneities of the Américas: Toward a Hemispheric Approach

"In Racial Alterity, Wixarika Youth Activism, and the Right to the Mexican City Diana Negrín offers an important contribution to our understanding of urban indigeneity in contemporary Mexico. Her interdisciplinary approach brings together colonial history, postcolonial state making, and Indigenous geographies in a beautifully written account of how Wixaritari university students and professionals in Nayarit and Jalisco experience the promises (met and unmet) of neoliberal multiculturalism."—Maurice Rafael Magaña, Mexican American Studies, University of Arizona
Diana Negrín is a native of Guadalajara, Jalisco, and the San Francisco Bay Area. Negrín received her doctorate from the Department of Geography at the University of California, Berkeley; she is a professor at the University of San Francisco and president of the Board of Directors of the Wixarika Research Center.
List of Illustrations
Acknowledgments
List of Abbreviations

Introduction: Negotiating Expectations, Articulating Identities in Urban Mexico
1. The Long Arc of Indigenismo: Mapping Vision, Race, and Nation
2. Acción Indigenista and the Development of Wixarika Territory
3. Tepic: City of Inclusion, City of Exclusion
4. Guadalajara de Indias: Searching for the Right to the Citybr /> 5. Makuyeika: She Who Walks in Many Places
Conclusion: Walking Together

Notes
References
Index
Find what you're looking for...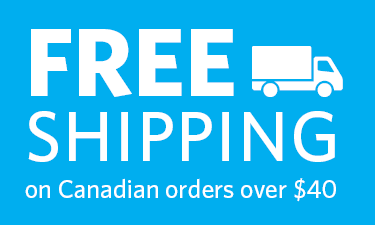 Publishers Represented
UBC Press is the Canadian agent for several international publishers. Visit our
Publishers Represented
page to learn more.