You @ the U
A Guided Tour through Your First Year of University
You @ the U is also available as a free, open access PDF. Click the green download button on the left, or visit this special open access page.
---
If you're gearing up for university, you probably have a few fears and concerns. Am I smart enough? How do I know which major is a good choice? How can I make friends and contacts, get good grades, and still get enough sleep?
Whether you're making the transition to university straight out of high school or have taken a gap year (or a few!), this guided tour will help you
register for class
make the most of orientation
connect with new people
work through imposter syndrome
reduce fear and embrace uncertainty
recover from setbacks
steer through the sharp corners of academic life
know when to pull an all-nighter
and prepare for final exams.
University is supposed to be challenging, but, as Janet Miller promises, it doesn't need to be stressful or overwhelming. As a university counsellor and registered psychologist with a behind-closed-doors view of university life, she understands that when students have guidance and support – when they know what to expect – they thrive.
With wit and wisdom, she shares what she's learned from thousands of students who have walked the campus hallways before you. This book doesn't tell you what you should do. It tells you what you need to know so you can follow in their footsteps and hit your own stride.
This book is a must-read for anyone heading to university for the first time and for parents, counsellors, and teachers who want to help them make the transition.
---
A note for educators: The author, Janet Miller, feels so passionately about helping students navigate their first year of university that she has offered to speak to the students either in person or as a zoom event. If you would like to arrange a You @ the U session with author Janet Miller, please contact Kerry Kilmartin.
---
You @ the U is a great resource to help students navigate their first year of postsecondary education. It is practical and grounded in Dr. Miller's first-hand experiences working with university students for many years. This step-by-step guide will save students a lot of stress!
Too often, in the transition to postsecondary education, students try to figure it out as they go, and bump into brick walls along the way. You @ the U will empower students to understand what to expect and how to access support before they hit a wall!
You @ the U is like having an advisor in your back pocket. It demystifies many of the hurdles of a first-year postsecondary student. I wish I would have had a resource like this when I was starting out on my academic career.
Janet Miller's authentic joy for life and care for others permeate this book. She candidly shares her experiences and insights as a counsellor, weaving in perspectives from many students in order to guide her readers through all facets of university life – from registration and orientation to mid-terms and final exams, and through the emotional ups and downs of student life, cataloguing the many services available to ensure student success.
Janet Miller is a registered psychologist with a PhD in counselling psychology. She has spent twenty-plus years working as a university counsellor at Mount Royal University and as a certified trainer with the Centre for Suicide Prevention. She is also an adjunct professor at the University of Calgary. Enthusiastic, warm, and wise, she is a step-parent to two university grads and a mother to two future first-year students. She makes her home in Calgary, Alberta.
Foreword: Blessings for All on Your Journey / Elder Roy Bear Chief
Introduction: First-Year Guidance from a Friendly Student Counsellor
1 What to Know before You Go
2 Moving (Even If You're Not)
3 Orientation and Welcome
4 Early Days on Campus
5 Finding Your Peeps and Settling In
6 The Crash (a.k.a. October, First Grades Back)
7 Maybe I'm Not Smart Enough
8 Time Machines and How to Use them
9 Messed Up about Majors
10 The Sh*t Has Hit the Fan
11 All-Nighters and Late–Late-Nighters
12 Managing the Stress and Coping with Outside Distractions
13 End in Sight but Losing Steam
14 Race-Day Strategies for Final Exams
15 Planning for Second Semester and Second Year
Conclusion: Looking Forward to the Second Season
A Quick Tour of Student Services
Notes; Index
Related Titles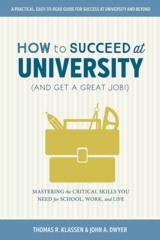 How to Succeed at University (and Get a Great Job!)
Mastering the Critical Skills You Need for School, Work, and Life
By Thomas R. Klassen and John A. Dwyer
It's All Good (Unless It's Not)
Mental Health Tips and Self-Care Strategies for Your Undergrad Years
The Successful TA
A Practical Approach to Effective Teaching
By Kathy M. Nomme and Carol Pollock
‹
›
Find what you're looking for...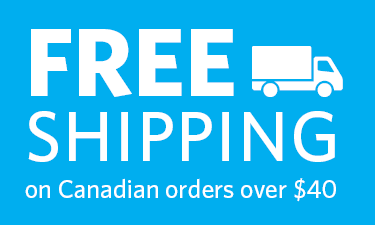 Stay Informed
Receive the latest UBC Press news, including events, catalogues, and announcements.
Publishers Represented
UBC Press is the Canadian agent for several international publishers. Visit our
Publishers Represented
page to learn more.