A Century of Psychiatry, Psychotherapy and Group Analysis
A Search for Integration
Jessica Kingsley Publishers
'In a very Jungian way, the writing is episodic and discursive and the whole is embellished with dreams. Most readers will find something of interest: I was drawn to the story of his time as a psychiatrist at Powick Hospital in the 1950s and the development of the unit treating patients with combined LSD and psychotherapy. Others may relish his many examples of group work in action or the tantalizing glimpses of Louis Zinkin as his analyst in the 1980s.'- Journal of Analytical PsychologyThis compelling book argues for the integration of medical and psychoanalytic models of the workings of the mind, and applies an integrated approach to general psychiatric practice and psychotherapy.Ronald Sandison looks at the seminal ideas of key figures such as Freud, Jung and Foulkes and shows how they have transformed the way people perceive themselves and society. He draws on his experience of over fifty years' of psychiatric practice, which include twenty years' work in the former mental hospitals. He interweaves and enriches his account with personal experiences and with his dreams. This biographical material extends his concept of searching for and finding a unifying principle, not only for psychiatry, but also for himself.Sandison challenges the exclusive use of the medical model in psychiatry,arguing that psychoanalysis and its derivatives are the most effective treatments in psychiatry, as they take into account the inner life of the client. He shows how the prescription of clinical drugs to alleviate mental symptoms can present a barrier to the therapeutic relationship.This book brings together the key ideas in psychotherapy in the last century: it gives an essential overview that will enable practitioners and theoreticians to gain a deeper understanding of their own work and its significance within the development of this significant field.
Ronald Sandison runs a small private practice and is an honorary consultant psychiatrist to St Luke's Hospital, London. He formerly worked as a psychiatrist within the National Health Service. He is a member of the Group Analytic Society and is a Fellow of the Royal College of Psychiatrists and the Royal Society of Medicine. He has contributed extensively to the medical and psychiatric literature, and is also the author of one work of fiction and a biography.
Foreword, Malcolm Pines. 1. Beginnings: Reproductive medicine and psychiatry. 2. Mental hospitals: Dispelling some myths. 3. Lysergic acid diethyl amide (LSD) as a therapeutic tool, 1952-1964: In search of a model (1). 4. Drugs as transitional objects: In search of a model (2). 5. Group dynamics, therapeutic groups and group analysis, 1947-1964. 6. Religion and the practice of psychiatry and psychotherapy. 7. Group dynamics and group analysis, 1964-1975: In search of a model (3) 8. Psychotherapy: Art, science and human adventure. 9. A Century of psychotherapy. References. Index.
Find what you're looking for...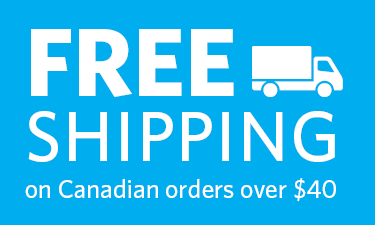 Publishers Represented
UBC Press is the Canadian agent for several international publishers. Visit our
Publishers Represented
page to learn more.