Island Press began with a simple idea: knowledge is power—the power to imagine a better future and find ways for getting us there. Founded in 1984, Island Press' mission is to provide the best ideas and information to those seeking to understand and protect the environment and create solutions to its complex problems.
Showing 1-10 of 226 items.
A Graphic Adaptation
E.O. Wilson's bestselling memoir comes to life in a beautifully illustrated graphic adaptation.
More info
Protecting Nature to Protect Ourselves
Human health depends on the health of the planet. Earth's natural systems—the air, the water, the biodiversity, the climate—are our life support systems. Yet climate change, biodiversity loss, scarcity of land and freshwater, pollution and other threats are degrading these systems. The emerging field of planetary health aims to understand how these changes threaten our health and how to protect ourselves and the rest of the biosphere.

Interdisciplinary in nature, Planetary Health explores how accelerating environmental change affects each dimension of human health. It then turns to the rich terrain of solutions, reimagining our cities, our food systems, our energy sector, the chemicals we use, even our economics and our ethics. The result is a comprehensive and optimistic introduction to a field that is being adopted by researchers and universities around the world.
 
More info
Sharing the World with a Successful Predator
A leading carnivore expert offers science-based approaches to creating a peaceful coexistence between humans and mountain lions
More info
A New Approach for Creating Sustainable, Resilient Communities
Parks and recreation systems have evolved in remarkable ways over the past two decades. No longer just playgrounds and ballfields, parks and open spaces have become recognized as essential green infrastructure with the potential to contribute to community resiliency and sustainability. To capitalize on this potential, the parks and recreation system planning process must evolve as well. In Parks and Recreation System Planning, David Barth draws on real-world examples to provide a step-by-step approach to creating parks systems that generate greater economic, social, and environmental benefits. Chapters outline each step—evaluating existing systems, implementing a carefully crafted plan, and more—necessary for creating a successful, adaptable system.
More info
Thinking Big and Building Small to Respond to Today's Housing Crisis
Daniel Parolek, an architect and urban designer, illustrates the power of Missing Middle housing types—such as duplexes, fourplexes, and bungalow courts— to meet today's diverse housing needs. With the benefit of beautiful full-color graphics, Parolek goes into depth about the benefits and qualities of Missing Middle Housing, explains why more developers should be building them, and defines the barriers cities need to remove to enable them to be built.

Parolek proves that density is too blunt of an instrument to effectively regulate for twenty-first-century housing needs. Whether you are a planner, architect, builder, or city leader, Missing Middle Housing will help you think differently about how to address housing needs for today's communities.
 
More info
Blueprint for Greening Affordable Housing is the most comprehensive resource on how green building principles can be incorporated into affordable housing design, construction, and operation. In this fully revised edition, Walker Wells and Kimberly Vermeer capture the rapid evolution of green building practices and make a compelling case for integrating green building in affordable housing. The Blueprint offers guidance on innovative practices, green building certifications for affordable housing, and the latest financing strategies. The completely new case studies share detailed insights on how the many elements of a green building are incorporated into different housing types and locations.
 
Every affordable housing project can achieve the fundamentals of good green building design. The Blueprint gives project teams what they need to push for excellence.
 
More info
Public Process and the Unlikely Story of California's Marine Protected Areas
Beyond Polarization is a story of hope about positive collective action. Written from an insider's perspective, it tells the story of California's Marine Life Protection Act (MLPA) Initiative—groundbreaking legislation passed after a ten-year public process that left an enduring legacy. The MLPA process provides a blueprint for successful public policy to conserve not just marine life, but any natural resource in contention across jurisdictions. The book is organized by geographical region, each with its unique stakeholders and concerns. Steven Yaffee, an expert on collaborative decision making, explains how its lessons can be applied to similar initiative processes across the country and internationally.
 
Beyond Polarization offers an optimistic message about the public policy process in a time of civic division: that policymakers, scientists, and local citizens can successfully collaborate to protect natural resources we all have a stake in.
 
More info
The Collective Power of Small Actions
Hank Dittmar, urban planner, friend of artists and creatives, sometime rancher, "high priest of town planning" to the Prince of Wales, believed in letting small things happen. Looking at the global cities of the world, he saw a crisis of success, with gentrification and global capital driving up home prices in some cities, while others decayed for lack of investment.
 
In DIY City, Dittmar explains why individual initiative, small-scale business, and small development matter, with lively stories from his own experience and examples from recent history.
 
Dittmar's timely response to the challenges many cities face today is to make Do-It-Yourself the norm rather than the exception by removing the barriers to small-scale building and local business. The message of DIY City can offer hope to anyone who cares about cities.
More info
Rethinking Our Love of Pets in an Age of Wildlife Extinction
More info
Find what you're looking for...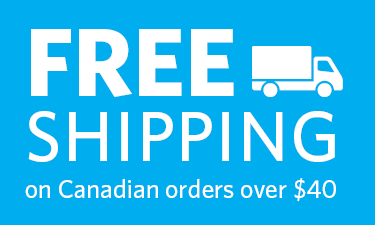 Publishers Represented
UBC Press is the Canadian agent for several international publishers. Visit our
Publishers Represented
page to learn more.