B&W photographs and illustrations
A Deeper Sense of Place
Stories and Journeys of Collaboration in Indigenous Research
Oregon State University Press
In A Deeper Sense of Place, editors Jay Johnson and Soren Larsen collect stories, essays, and personal reflections from geographers who have worked collaboratively with Indigenous communities across the globe.

These first-person narratives offer insight into the challenges faced by Native and non-Native scholars to their academic and personal approaches during research with Indigenous communities. By addressing the ethical, political, intellectual, and practical meanings of collaboration with Indigenous peoples, A Deeper Sense of Place highlights the ways in which collaborative research can help Indigenous and settler communities find common ground through a shared commitment to land, people, and place.

A Deeper Sense of Place will inform students and academics engaged in research with Indigenous communities, as well as those interested in the challenges of employing critical, qualitative methodologies.
Jay T. Johnson is an associate professor of geography and Indigenous studies and Director of the Indigenous Geographies Research Center at the University of Kansas. His research focuses on Indigenous peoples' cultural survival, particularly in the areas of resource management, political activism at the national and international levels, and the philosophies and politics of place that underpin the drive for cultural survival. Much of his work is comparative in nature but has focused predominately on New Zealand, the Pacific, and North America.

Soren C. Larsen is an associate professor of geography at the University of Missouri with research and teaching interests in the cultural geography of indigenous, rural, and resource-dependent communities. His first ethnographic research project was undertaken in collaboration with the Cheslatta-Carrier First Nation in north-central British Columbia, and since that time he has worked with the Nee Tahi Buhn and Ulkacho First Nations. Larsen's research has been published in the Annals of the Association of American Geographers, The Professional Geographer, Geografiska Annaler, and The Journal of Rural Studies.
Introduction: A Deeper Sense of Place
Jay T. Johnson and Soren C. Larsen

POETICS, POLITICS, PRACTICE
Footprints across the Beach: Beyond Researcher-Centered Methodologies
SANDIE SUCHET-PEARSON, SARAH WRIGHT, KATE LLOYD, LAKLAK BURARRWANGA AND PAUL HODGE

Singing the Coast: Writing Place and Identity in Australia
MARGARET SOMERVILLE

In the Canoe: Intersections in Space, Time, and Becoming
RDK HERMAN

Anagyuk (Partner): Personal Relationships and the Exploration of Sugpiaq Fishing Geographies in Old Harbor, Alaska
LAURIE RICHMOND

The Micropolitics of Storytelling in Collaborative Research: Reflections on a Mapping Project with the Cheslatta-Carrier Nation in British Columbia
SOREN C. LARSEN

Rocking the Boat: Indigenous Geography at Home in Hawai'i
KALI FERMANTEZ

REIMAGINING LANDSCAPE, ENVIRONMENT, AND MANAGEMENT

Kaitiakitanga: Telling the Stories of Environmental Guardianship
JAY T. JOHNSON

From Landscape to Whenua: Thoughts on Interweaving Indigenous and Western Ideas about Landscape
BRIAN MURTON

Toward a Paradigm of Indigenous Collaboration for Geographic Research in Canadian Environmental and Resource Management
DEBORAH McGREGOR

Indigenous and Western Science Partners in Climate Change Assessment and Adaptation in Alaska. . .
SARAH F. TRAINOR

Reconciling Cultural Resource Management with Indigenous Geographies: The Importance of Connecting Research with Peopleand Place
RICK BUDHWA AND TYLER McCREARY

TELLING STORIES IN THE CLASSROOM

Awakening to Belonging
ANNE GODLEWSKA

Contributors
Index


Find what you're looking for...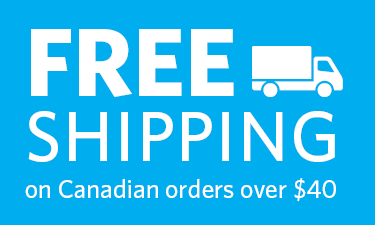 Publishers Represented
UBC Press is the Canadian agent for several international publishers. Visit our
Publishers Represented
page to learn more.