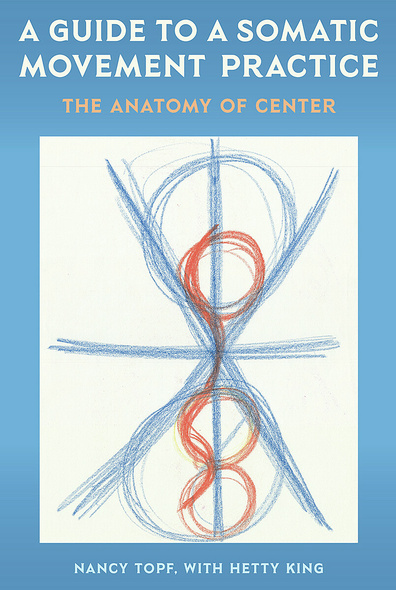 60 b/w illus., bibliography, index
A Guide to a Somatic Movement Practice
The Anatomy of Center
University Press of Florida
An introduction to embodied movement through the workof a dance education pioneer
In thisintroduction to the work of somatic dance education pioneer Nancy Topf (1942–1998),readers are ushered on a journey to explore the movement of the body through aclose awareness of anatomical form and function. Making available the full textof Topf's The Anatomy of Center forthe first time in print, this guide helps professionals, teachers, and studentsof all levels integrate embodied, somatic practices within contexts of dance,physical education and therapy, health, and mental well-being.
Hetty King, a movement educator certified in theTopf Technique®, explains how the ideas in this work grew out of Topf'sinvolvement in developing Anatomical Release Technique—an important concept incontemporary dance—and the influence of earlier innovators Barbara Clark andMabel Elsworth Todd, founder of the approach to movement known as"ideokinesis." Featuring lessons written as a dialogue between teacher,student, and elements of the body, Topf's material is accompanied by twenty-oneactivities that allow readers to use the book as a self-guided manual. A Guide to a Somatic Movement Practiceis a widely applicable entry point into the tradition of experiential anatomyand its mindful centering of the living, breathing body.
"Nancy Topf is a legend. We are lucky to have this book thatso beautifully and lovingly details Hetty King's personal journey to somatic educationand practice with Topf. Through King's stories and Topf's drawings and movementactivities, we get to know Topf, her legacy, and the profound nature of herwork. From those new to somatic education to Certified Movement Analysts, thereis something in this book for everyone."—Jody Gottfried Arnhold, founder, DanceEducation Laboratory (DEL) 92Y


"Topf's life work isbrought to light through these pages. Her idiokinetic somatic approach centerson the dynamic relationship of anatomical imagery and movement explorationsthat can elicit profound responses and open one to new discoveries for creativeexpression while cultivating a deep support and joyful bodily presence."—HelenaThevenot, Miami Dade College
Nancy Topf (1942–1998) was a choreographer, dancer, and internationally known teacher who helped pioneer Anatomical Release Technique and developed her own approach known as the Topf Technique/Dynamic Anatomy®.  Hetty King, a dance teacher and movement educator based in New York City, is a certified practitioner of the Topf Technique®.
Find what you're looking for...
Publishers Represented
UBC Press is the Canadian agent for several international publishers. Visit our
Publishers Represented
page to learn more.