11 b&w illustrations, 7 maps
$34.95

Back Order
Ships in 4-6 weeks.
$100.00

Back Order
Ships in 4-6 weeks.
GO TO CART
A Power in the World
The Hawaiian Kingdom in Oceania
University of Hawai'i Press
Few people today know that in the nineteenth century, Hawai'i was not only an internationally recognized independent nation but played a crucial role in the entire Pacific region and left an important legacy throughout Oceania. As the first non-Western state to gain full recognition as a coequal of the Western powers, yet at the same time grounded in indigenous tradition and identity, the Hawaiian Kingdom occupied a unique position in the late nineteenth-century world order. From this position, Hawai'i's leaders were able to promote the building of independent states based on their country's model throughout the Pacific, envisioning the region to become politically unified. Such a pan-Oceanian polity would be able to withstand foreign colonialism and become, in the words of one of the idea's pioneers, "a Power in the World."
After being developed over three decades among both native and non-native intellectuals close to the Hawaiian court, King Kalākaua's government started implementing this vision in 1887 by concluding a treaty of confederation with Sāmoa, a first step toward a larger Hawaiian-led pan-Oceanian federation. Political unrest and Western imperialist interference in both Hawai'i and Sāmoa prevented the project from advancing further at the time, and a long interlude of colonialism and occupation has obscured its legacy for over a century. Nonetheless it remains an inspiring historical precedent for movements toward greater political and economic integration in the Pacific Islands region today.
Lorenz Gonschor examines two intertwined historical processes: The development of a Hawai'i-based pan-Oceanian policy and underlying ideology, which in turn provided the rationale for the second process, the spread of the Hawaiian Kingdom's constitutional model to other Pacific archipelagos. He argues that the legacy of this visionary policy is today re-emerging in the form of two interconnected movements—namely a growing movement in Hawai'i to reclaim its legacy as Oceania's historically leading nation-state on one hand, and an increasingly assertive Oceanian regionalism emanating mainly from Fiji and other postcolonial states in the Southwestern Pacific on the other. As a historical reference for both, nineteenth-century Hawaiian policy serves as an inspiration and guideline for envisioning de-colonial futures for the Pacific region.
In this fascinating book, [Gonschor] makes a case that the Hawaiian Kingdom, by practicing similitude and selective appropriation, was able to achieve cultural and political hybridity. Hawai'i was recognized as a sovereign nation-state, becoming a model for countries in Polynesia, Oceania, and Asia. . . . Stimulating and informative about current scholarship in Oceanian studies. Highly recommended.
Lorenz Gonschor has written the most comprehensive account of the international and intellectual history of the Hawaiian Kingdom during the nineteenth century. Through the story of the history of Hawai'i, Gonschor decolonizes our understanding of the history of non-Western kingdoms and states in the nineteenth-century formation of international law, diplomacy, and internationalism. Gonschor's book is one of the best examples of how to write a non-Eurocentric global history and will be a model of scholarship for the new generation of historians.
A Power in the World is the definitive account of Hawai'i's nineteenth-century diplomacy in Oceania. This is the story of Hawai'i as the political model and mentor to fledgling Pacific island governments across the region and its engagement in negotiating the transfer of Hawaiian institutions to these societies. It puts Hawai'i at the centre of a broader Pacific in a way and to an extent not generally appreciated.
Lorenz Gonschor importantly revises previous notions of the Hawaiian kingdom's role on global politics by highlighting the privileged status of the Kingdom of Hawai'i as a recognized independent power and its influence on island nations throughout Oceania. Hawai'i's pan–Oceania diplomacy, the Kaimiloa, and the Pacific Confederation led by Kalākaua are important and lesser-known parts of the story that have been only briefly touched upon by historians.
Lorenz Gonschor teaches at the University of French Polynesia in Punaauia, Tahiti. He is an affiliated researcher with Yunnan University in Kunming, China.
Find what you're looking for...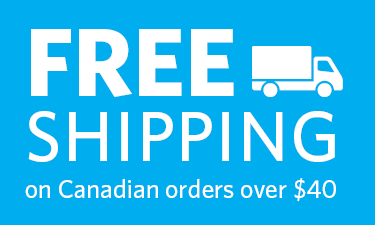 Publishers Represented
UBC Press is the Canadian agent for several international publishers. Visit our
Publishers Represented
page to learn more.