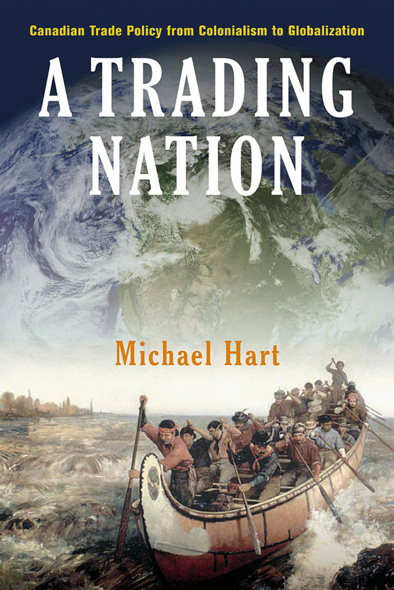 38 b&w illustrations, 56 tables, 2 maps
A Trading Nation
Canadian Trade Policy from Colonialism to Globalization
Canada has always been a trading nation. From the early days of fur and fish, to the present, when a remarkable ninety percent of our gross national product is attributable to exports and imports, Canadians have relied on international trade to bolster our economy. A Trading Nation, Michael Hart's brilliantly crafted overview and analysis of the historical foundations of modern Canadian trade policy, is the first survey to address the history of Canadian commercial policy in over fifty years.
Taking the view that to understand the present and better prepare for the future, we must first comprehend the past, Hart skilfully guides readers through more than three centuries of Canadian trade history. His engaging narrative explains how Canadians, who currently enjoy one of the highest standards of living in the world, have largely come to accept that a country that derives much of its wealth from international commerce has much to gain from an open, well-ordered international economy. Close attention to trade and related economic policy choices, he argues, is crucial if Canada intends to adapt to the challenges of the new globalized economy.
This bold and original study is a tour de force, evocative of Harold Innis's and Donald Creighton's pioneering works in the history of the nation. Hart's experience as an active trade negotiator is reflected throughout this accessible and lively book. A Trading Nation is destined to become a classic of Canadian historical, economic, and political studies.
Awards
2003, Short-listed - Dafoe Book Prize, J.W. Dafoe Foundation
2002, Short-listed - Donner Prize, Donner Foundation
2003, Short-listed - Donald Smiley Book Prize, Canadian Political Science Association
2003, Short-listed - Doug Purvis Memorial Prize, Canadian Economics Association
2002, Winner - Outstanding Academic Title, Choice Magazine
This book is the long-awaited, first modern, comprehensive history of Canadian trade policy ... It is an impressive and masterful work, which shows Michael Hart, the well-trained historian and veteran policy practitioner, at his intellectual best. It is not surprising that the book has attracted strong endorsements from the leading trade scholars.
[An] impressive and comprehensive history of Canada's trade policy.
This book, by one of Canada's most important practitioners and scholars of trade diplomacy, illuminates anew a key aspect of Canada's heart and soul – its calling as a trading nation.
Written by someone who has been an active trade negotiator as well a teacher and writer on the subject (an unusual combination), this first-rate volume presents all there is to know about the history, recent evolution, and future prospects of trade policy in Canada.
An elegant and scholarly account of one of the most contentious issues in Canadian politics. [Hart] is not a polemicist but he leaves little doubt that the evolution of Canada's trade policies reflects an honest attempt to maximize Canada's advantages while acknowledging the dictates and constraints of our geography.
[Michael Hart] has given Canadians a remarkably complete survey of the history and political economy of Canadian trade policy. This fills a gap in the shelves of serious analysis of trade issues and should be high on the reading list of students and practitioners alike.
This book is accessible to the non-specialist, detailed without being tedious, far-reaching in its relevance, chock-a-block with definite opinions, and full of provocative prescriptions.
Over the past three centuries foreign trade has been a major contributor to Canada's prosperity. Governments in Canada had to be concerned about trade disputes long before we had full control of foreign relations. Michael Hart ... has here written a definitive history of our experience.
Hart's book is unique, important, and original. Better still, it is attractively written for a large public, from students to the educated reader.
A tour de force, written and organized with great clarity, elegance, and insight, and ... destined to become the standard reference work on the history of Canadian trade policy.
Michael Hart is Simon Reisman Chair in Trade Policy, Norman Paterson School of International Affairs, Carleton University. A former trade official in Canada's Department of Foreign Affairs and International Trade, he was the founding director of Carleton's Centre for Trade Policy and Law and is the author of numerous books and articles on international trade issues.
Maps and Tables
Preface
Acknowledgments
Abbreviations
1 Trade Policy and Economic Development
2 The Old Mercantilism
3 Reciprocity and Preferences: Early Nationhood
4 War, Depression, and Revolution: Canadian Trade Policy Drifts
5 Multilateral Dreams
6 Continental Realities
7 The Structure of Protection and Its Impact
8 Professionalism and Nationalism: The Diefenbaker Years
9 Nationalism and Pragmatism: The Pearson Years
10 Reviews and Options: The Trudeau Years
11 The GATT Shall Provide: Canada at the Tokyo Round
12 The Twilight of the National Policy
13 Full Circle: The New Reciprocity
14 The New Multilateralism: Canada at the Uruguay Round
15 Canada in a Globally Integrated Economy
16 From a Trading Nation to a Nation of Traders
Notes
Chronology
Glossary of Trade and Related Terms
Credits
Index
Find what you're looking for...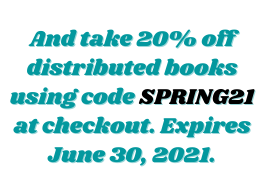 Publishers Represented
UBC Press is the Canadian agent for several international publishers. Visit our
Publishers Represented
page to learn more.