$24.95

Back Order
Ships in 4-6 weeks.
GO TO CART
A User's Guide to Postcolonial and Latino Borderland Fiction
University of Texas Press
Why are so many people attracted to narrative fiction? How do authors in this genre reframe experiences, people, and environments anchored to the real world without duplicating "real life"? In which ways does fiction differ from reality? What might fictional narrative and reality have in common—if anything?
By analyzing novels such as Arundhati Roy's The God of Small Things, Amitav Ghosh's The Glass Palace, Zadie Smith's White Teeth, and Hari Kunzru's The Impressionist, along with selected Latino comic books and short fiction, this book explores the peculiarities of the production and reception of postcolonial and Latino borderland fiction. Frederick Luis Aldama uses tools from disciplines such as film studies and cognitive science that allow the reader to establish how a fictional narrative is built, how it functions, and how it defines the boundaries of concepts that appear susceptible to limitless interpretations.
Aldama emphasizes how postcolonial and Latino borderland narrative fiction authors and artists use narrative devices to create their aesthetic blueprints in ways that loosely guide their readers' imagination and emotion. In A User's Guide to Postcolonial and Latino Borderland Fiction, he argues that the study of ethnic-identified narrative fiction must acknowledge its active engagement with world narrative fictional genres, storytelling modes, and techniques, as well as the way such fictions work to move their audiences.
Frederick Aldama's book seeks to transform the teaching of ethnic and
postcolonial literature. Fusing borderland and postcolonial fiction as constituent
elements of Anglophone world literature, Aldama's work flies in the face of
conventional categories with energy and originality. Aldama's embrace of human
universals of language and emotion, his resistance to strictures of identity, his
sensitivity to historical contexts of creation and reception, and his respect for
the autonomy of fictional worlds establish the ethical power of borderland and
postcolonial narrative. Yet Aldama argues that fiction should not be bent to the
purposes of political argument at the cost of interfering with the invitation to
intense empathetic response and the unleashing of readers' world-creating
imaginations. He rescues for literary study and for the humanities a core purpose of
narrative world-making: the safe experiment with volatile materials.
In Aldama's eloquent exploration of postcolonial and Latino fiction—novel, short
story, comic book—we find concepts, arguments, and analyses that increase our
pleasure as readers of Zadie Smith, Arundhati Roy, Hari Kunzru, Amitav Ghosh,
Dagoberto Gilb, Luis Rodriguez and a whole lot of comic book authors—finally!—that
lead us to know and inhabit new intellectual territories. This book is for all
authors, readers, and critics interested in postcolonial and Latino fiction and,
most significantly, it is a daring journey into the Latino and postcolonial
fictional mind.
Frederick Luis Aldama is Arts and Humanities Distinguished Professor of English at
Ohio State University.
Introduction: Putting the World Back into Postcolonial and Latino Borderland Literature
Chapter One: A User's Guide to Postcolonial and Latino Borderland Fiction
Chapter Two: Putting the Fiction Back into Arundhati Roy
Chapter Three: History as Handmaiden to Fiction in Amitav Ghosh
Chapter Four: Fictional World Making in Zadie Smith and Hari Kunzru
Chapter Five: This Is Your Brain on Latino Comics
Chapter Six: Reading the Latino Borderland Short Story
Notes
Works Cited
Index
Find what you're looking for...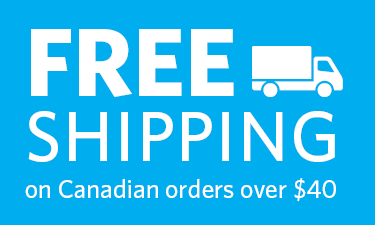 Publishers Represented
UBC Press is the Canadian agent for several international publishers. Visit our
Publishers Represented
page to learn more.