Adding Flesh to Bones
Kiyozawa Manshi's Seishinshugi in Modern Japanese Buddhist Thought
University of Hawai'i Press
This collection of seventeen essays situates modern Shin Buddhist thinker Kiyozawa Manshi (1863–1903) and his new form of spirituality, Seishinshugi, in the broader context of Buddhism and religious thought in modern Japan. The work highlights several factors that led to the development of Kiyozawa's ideas and demonstrates the broad influence that he and his disciples had, putting in relief both the events that led Kiyozawa to set forth his unique formulation of a modern Shin Buddhist religiosity in Seishinshugi and the ways in which those ideas became a force that shaped a large part of Japan's religious landscape well past the middle of the twentieth century.
The book is made up of historical studies that explore the significance of Seishinshugi from a variety of perspectives and chapters that attempt to introduce some of the original ideas of Seishinshugi thinkers and other modern Shin proponents such as Sasaki Gesshō (1875–1926) and Yasuda Rijin (1900–1982). The inclusion of several translations of recent Japanese scholarship on Kiyozawa and Seishinshugi provides a snapshot of the state of the field for Kiyozawa studies today in Japan.
Several early chapters present issues that Kiyozawa addressed in his formulations of Seishinshugi. His relationship with Inoue Enryō (1858–1919) is discussed in depth, as is his understanding of the Tannishō and new research indicating that Seishinshugi might more closely represent the thought of Kiyozawa's disciples than his own. This portion ends with a consideration of the reinvention of Kiyozawa's historical image by his followers after his death. Later chapters bring together research into the specific ways in which Kiyozawa's legacy shaped the Japanese religious and philosophical environment in the last century, including chapters on female spirituality as expressed in the Seishinshugi movement and the influence of Kiyozawa and Soga Ryōjin (1875–1971) on the Kyoto School and its implications. Other essays highlight approaches to finding meaning in Shin doctrines by Sasaki, Soga, and Yasuda, and how D. T. Suzuki, an Ōtani University colleague, fits into the movement as a whole.
Michael Conway (Editor)
Michael Conway is associate professor in the Shin Buddhist Studies Department at Ōtani University.
Mark L. Blum (Editor)
Mark L. Blum is professor and Shinjo Ito Distinguished Chair in Japanese Studies at the University of California, Berkeley.

Find what you're looking for...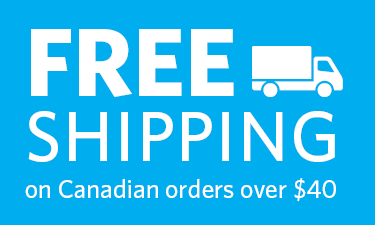 Stay Informed
Receive the latest UBC Press news, including events, catalogues, and announcements.
Publishers Represented
UBC Press is the Canadian agent for several international publishers. Visit our
Publishers Represented
page to learn more.