An Officer and a Lady
Canadian Military Nursing and the Second World War
During the Second World War, more than 4,000 civilian nurses enlisted as Nursing Sisters, a specially created all-female officers' rank of the Canadian Armed Forces. They served in all three armed force branches and all the major theatres of war, yet nursing as a form of war work has long been under-explored. An Officer and a Lady fills that gap. Cynthia Toman analyzes how gender, war, and medical technology intersected to create a legitimate role for women in the masculine environment of the military and explores the incongruous expectations placed on military nurses as "officers and ladies."
Their stories will interest diverse audiences: students and professionals in the healthcare fields; nursing and medical historians; and scholars and readers of women's history, military history, and Canadian history.
Toman's work is a timely addition to the social history of the military. … By incorporating nursing sisters into the narrative of military history, Toman has 'balanced out traditional accounts of war as political and military strategies.
With Toman's study, we have the first critical historical analysis of Second World War nursing sisters. Toman's purpose is to 'shift the analysis away from stereotypical portrayals as angels and heroines', to examine the nursing sisters in the 'masculine military domain' of Canadian wartime hospitals overseas. […] Toman fully achieves her goal, providing an interplay between 'gender, war, and medical technology', drawing on a wide range of oral and official evidence, including twenty-five personal interviews with veteran nursing sisters, and another thirty gleaned from archival collections across Canada, in addition to other personal and published sources. […] The photographs distributed throughout give faces to the voices, and illustrate both the medical and human drama of the war.
An Officer and a Lady is beautifully written and a real pleasure to read. It asks all the important questions about identity and representation, women's experiences, the meanings of gender, the role of nursing, and the impact of militarization and war. After reading each chapter, I couldn't wait to continue to the next.
An unromanticized, nuanced, and complex book. Based on revealing first-hand accounts from the nurses themselves, as well as published memoirs, and military documents, Toman's analysis of the ways in which nursing culture came into conflict with military culture over medical treatment and technology is brilliant. An Officer and a Lady is both pioneering scholarship and a well-told story.
Cynthia Toman is an assistant professor of nursing and Associate Director of the Associated Medical Services Nursing History Research Unit at the University of Ottawa.
Introduction
1 "Ready, Aye Ready": Enlisting Nurses
2 Incorporating Nurses into the Military
3 Shaping Nursing Sisters as "Officers" and "Ladies"
4 Legitimating Military Nursing Work
5 "The Strain of Peace": Community and Social Memory
Conclusion
Appendix; Notes; Selected Bibliography; Index
Find what you're looking for...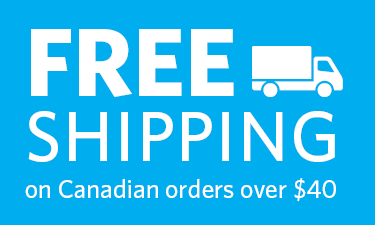 Publishers Represented
UBC Press is the Canadian agent for several international publishers. Visit our
Publishers Represented
page to learn more.