Ancient Plants and People
Contemporary Trends in Archaeobotany
The University of Arizona Press
Mangroves and rice, six-row brittle barley and einkorn wheat. Ancient crops for prehistoric people. What do they have in common? All tell us about the lives and cultures of long ago, as humans cultivated or collected these plants for food. Exploring these and other important plants used for millennia by humans, Ancient Plants and People presents a wide-angle view of the current state of archaeobotanical research, methods, and theories.

Food has both a public and a private role, and it permeates the life of all people in a society. Food choice, production, and distribution probably represent the most complex indicators of social life, and thus a study of foods consumed by ancient peoples reveals many clues about their lifestyles. But in addition to yielding information about food production, distribution, preparation, and consumption, plant remains recovered from archaeological sites offer precious insights on past landscapes, human adaptation to climate change, and the relationship between human groups and their environment. Revealing important aspects of past human societies, these plant-driven insights widen the spectrum of information available to archaeologists as we seek to understand our history as a biological and cultural species.

Often answers raise more questions. As a result, archaeobotanists are constantly pushed to reflect on the methodological and theoretical aspects of their discipline. The contributors discuss timely methodological issues and engage in debates on a wide range of topics from plant utilization by hunter-gatherers and agriculturalists, to uses of ancient DNA. Ancient Plants and People provides a global perspective on archaeobotanical research, particularly on the sophisticated interplay between the use of plants and their social or environmental context.
Moving away from traditional archaeobotanical works that simply publish lists of plants, this book presents complex and sophisticated analyses of ethnobotanical data to provide a deeper understanding of people's relationship to flora in the past.'—Choice

'Will find a place on the bookshelf of any serious ethnobotanist, and it clearly shows the value of ethnobotanical investigations for understanding agriculture and agrarian societies of the past.'—Economic Botany
Marco Madella is an ICREA research professor in environmental archaeology at the Universitat Pompeu Fabra and at the IMF—Spanish National Research Council (CSIC) in Barcelona, and he has been director of studies in archaeology and anthropology at St. Edmund's College (Cambridge).

Carla Lancelotti is a researcher at the Universitat Pompeu Fabra in Barcelona.

Manon Savard is a professor of geography and archaeology at the Université du Québec à Rimouski, where she is a founding member of a laboratory of archaeology and heritage.
Acknowledgments
Preface
Martin K. Jones
Introduction
Manon Savard, Marco Madella, and Carla Lancelotti

I. METHODOLOGIES IN ARCHAEOBOTANY
1. Sample-Size Estimation and Interassemblage Quantification in Archaeobotany
Gyoung-Ah Lee
2. Regional Exchanges in Southeastern Arabia during the Late Pre-Islamic Period: Phytolith Analysis of Ceramic Thin Sections from ed-Dur (UAE)
Luc Vrydaghs, Paul De Paepe, Katrien Rutten, and Ernie Haerinck
3. Examining Agriculture and Climate Change in Antiquity: Practical and Theoretical Considerations
Alexia Smith
II. CASE STUDIES IN ARCHAEOBOTANY AND VEGETATION HISTORY
4. Swahili Urban Food Production: Archaeobotanical Evidence from Pemba Island, Tanzania
Sarah C. Walshaw
5. Plant Food Subsistence in Context: An Example from Epipaleolithic Southwest Anatolia
Danièle Martinoli
6. Vegetation Proxy Data and Climate Reconstruction: Examples from West Asia
Naomi F. Miller
7. Significance of Prehistoric Weed Floras for the Reconstruction of Relations between Environment and Crop Husbandry Practices in the Near East
Simone Riehl

III. SOCIAL ARCHAEOBOTANY
8. Historical Aspects of Early Plant Cultivation in the Uplands of Eastern North America
Kristen J. Gremillion
9. Routine Activities, Tertiary Refuse, and Labor Organization: Social Inferences from Everyday Archaeobotany
Dorian Q Fuller, Chris Stevens, and Meriel McClatchie
10. Of Crops and Food: A Social Perspective on Rice in the Indus Civilization
Marco Madella
11. Anthracological Research on the Brazilian Coast: Paleoenvironment and Plant Exploitation of Sambaqui Moundbuilders
Rita Scheel-Ybert and Maria Dulce Gaspar

IV. GENETICS IN ARCHAEOBOTANY
12. Rice of Asian Origin
Yo-Ichiro Sato
13. A Review of the Research on the Origin of Six-Row Barley
Ken-ichi Tanno
14. Maize Cob Phytoliths as Indicators of Genetics and Environmental Conditions
Linda Scott Cummings
Editors and Contributors
Index
Find what you're looking for...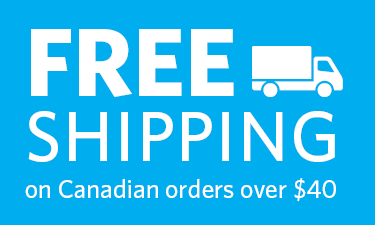 Publishers Represented
UBC Press is the Canadian agent for several international publishers. Visit our
Publishers Represented
page to learn more.