Angeleno Days
An Arab American Writer on Family, Place, and Politics
The University of Arizona Press
Though he has spent half of his life elsewhere, Gregory Orfalea has remained obsessed with Los Angeles. That "brutal, beautiful city along the Pacific sea" shaped him and led to a series of essays originally published in the Los Angeles Times Magazine. These deeply moving pieces are gathered here together for the first time.
Populated with fascinating characters—the Angelenos of Orfalea's life—these essays tell the story of the author's trials. He returns to Los Angeles to teach, trying to reconcile the LA of his childhood with the city he now faces. He takes on progressively more difficult and painful subjects, finally confronting the memories of the shocking tragedy that took the lives of his father and sister.
With more than 400,000 Arab Americans in Los Angeles—probably surpassing Detroit as the largest contingent in America—Orfalea also explores his own community and its political and social concerns. He agonizes over another destruction of Lebanon and examines in searing detail a massacre of civilians in Iraq.
Angeleno Days takes the memoir and personal essay to rare heights. Orfalea is a deeply human writer who reveals not only what it means to be human in America now, but also what it will take to remain human in the days to come. These essays soar, confound, reveal, and strike at our senses and sensibilities, forcing us to think and feel in new ways.
"These essays, recollecting Gregory Orfalea's American life, are delightful and wise.  I don't think Los Angeles has ever received such lovely valentines from a native son." —Richard Rodriguez, author of Brown: The Last Discovery of America
"Southern California has produced its distinct literary voices, from Nathaniel West and Joan Didion to Walter Mosley and Michael Connelly. Gregory Orfalea is the next in this series, with his moving essays about a Southern California culture that will ring true to locals and surprise many outsiders. I was delighted to read this addition to the literature of my homeland and recommend it to readers, wherever they are from." —James Fallows, author of Blind Into Baghdad: America's War in Iraq
"Orfalea is at the peak of his literary powers. This book is an energetic, passionate, and creative take on the multicultural West intertwined with Arab American life in the United States. It's a fantastic contribution to the literature of the urban and mythic West, along with some of the best Arab American writing ever assembled." —Gary Paul Nabhan, author of Arab/American: Landscape, Culture, and Cuisine in Two Great Deserts
Gregory Orfalea directed the Writing Program and taught at Pitzer College of the Claremont Colleges and at George Washington University.  He currently is teaching Arab American Literature at Georgetown. He is the author of two acclaimed histories, one the most comprehensive work on his ethnic community to date, The Arab Americans: A History, and the other, about his father's ill-fated unit during the Second World War, Messengers of the Lost Battalion.  He has published two books of poetry and his collection of short stories is forthcoming on Syracuse University Press, The Man Who Guarded the Bomb.
Introduction
I. Los Angeles Memoirs
Kingdom of Rags
Valley Boys
The Barber of Tarzana
The Teacher's Prayer
Straight Shooter
We Were the People
Nazera
Contact: The War, Sandlot Football, and My Father
The Messenger of the Lost Battalion
An Act of Forgiveness
Taps for a Broken Soldier
Angeleno Days
II. Arab America
Shall We Gather in the Mountains?
Baghdad with a Human Face
Where Is the Outrage over Iraq?
The Arab in the Post–World War II Novel
To Hope
Doomed by Our Blood to Care
No. Not This.
Snuffing the Fire of Radical Islam
Meditations on Lebanon, 2006
Facing the Wall: Arab Americans and Publishing
Why Write?
Acknowledgments
Find what you're looking for...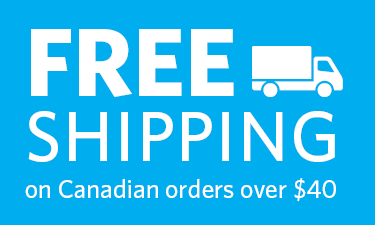 Publishers Represented
UBC Press is the Canadian agent for several international publishers. Visit our
Publishers Represented
page to learn more.