276 pages, 5 49/50 x 9 1/50
$34.95

Back Order
Ships in 4-6 weeks.
$103.00

Back Order
Ships in 4-6 weeks.
GO TO CART
Animated Encounters
Transnational Movements of Chinese Animation, 1940s–1970s
University of Hawai'i Press
China's role in the history of world animation has been trivialized or largely forgotten. In Animated Encounters Daisy Yan Du addresses this omission in her study of Chinese animation and its engagement with international forces during its formative period, the 1940s–1970s. She introduces readers to transnational movements in early Chinese animation, tracing the involvement of Japanese, Soviet, American, Taiwanese, and China's ethnic minorities, at socio-historical or representational levels, in animated filmmaking in China. Du argues that Chinese animation was international almost from its inception and that such border-crossing exchanges helped make it "Chinese" and subsequently transform the history of world animation. She highlights animated encounters and entanglements to provide an alternative to current studies of the subject characterized by a preoccupation with essentialist ideas of "Chineseness" and further questions the long-held belief that the forty-year-period in question was a time of cultural isolationism for China due to constant wars and revolutions.
China's socialist era, known for the pervasiveness of its political propaganda and suppression of the arts, unexpectedly witnessed a golden age of animation. Socialist collectivism, reinforced by totalitarian politics and centralized state control, allowed Chinese animation to prosper and flourish artistically. In addition, the double marginality of animation—a minor art form for children—coupled with its disarming qualities and intrinsic malleability and mobility, granted animators and producers the double power to play with politics and transgress ideological and geographical borders while surviving censorship, both at home and abroad.
A captivating and enlightening history, Animated Encounters will attract scholars and students of world film and animation studies, children's culture, and modern Chinese history.
Animated Encounters is a fascinating account of little-known developments in Chinese animation, a field of growing importance in film and Asian studies. It introduces the history of film animation in China, revealing its early international connections and circulations to trace issues of national culture and inter-ethnic relations and to shed light on the rise of Japanese anime. Du convincingly shows how China's animators continued to work and create across borders from the 1940s to the 1970s, effectively challenging the convention that Communist China was 'closed' during these decades.
This book offers conceptually innovative and historically detailed readings of a broad range of animation, but it is not just a book about Chinese animation. Digging deep into the composite nature of animation, Du unearths strange artifacts that defy explanation in purely contextual or culturalist terms. Animation here cuts through historically sedimented layers and received geopolitical regions to reveal unexpected zones of aesthetic autonomy that provide fresh insight into the composite nature of modernity in China.
Engaging and lucidly composed, Animated Encounters not only fills a significant gap in Chinese film historiography with its focus on animation film from the Pacific War to the Cold War, it also contributes refreshing methodological approaches to transnational animation and film studies. Du's careful archival research and intertextual reading informed by interdisciplinary perspectives (including film studies, art history, and gender, children, animal studies) weave a fascinating new narrative of Chinese film history within the context of global modernity.
Daisy Yan Du (Author)
Daisy Yan Du is associate professor in the Division of Humanities at the Hong Kong University of Science and Technology, Clear Water Bay, Hong Kong.
Find what you're looking for...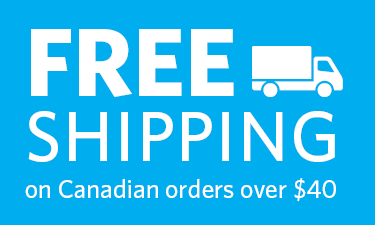 Publishers Represented
UBC Press is the Canadian agent for several international publishers. Visit our
Publishers Represented
page to learn more.