151 color photos,30 b/w photos, notes, bibliography, index
$75.00

Back Order
Ships in 4-6 weeks.
GO TO CART
Arts of South Asia
Cultures of Collecting
University of Florida Press
This beautifully illustrated volume details how South Asian art has been acquired by public and private collectors in Europe, North America, and Singapore from the mid-nineteenth century onward. It traces the various journeys and colonial legacies of artwork from Bangladesh, Bhutan, India, Nepal, Pakistan, and Sri Lanka. Contributors explore the removal of art objects from their countries of origin for external appreciation. They discuss British collecting practices during colonial rule in South Asia, when military officials and individuals associated with the East India Company transported various pieces to the Tower of London, the British Museum, and the Royal Ontario Museum. An overview of Newark Museum's unique history of acquiring art originating in South Asia—comprising over 3,000 objects—is provided, followed by insight into the birth of postcolonial exhibitions during a cultural renaissance in Singapore. The authors also tell the stories of private collectors including Alfred Chester Beatty, who bequeathed his entire library of miniature paintings and rare manuscripts to the people of Ireland; Ananda Coomaraswamy, who played an integral role in introducing Indian art to the West; Hugh Nevill, who compiled over 2,000 manuscripts in Sri Lanka; and Nasli Heeramaneck, who became one of the world's leading dealers in Asian arts and antiques. The essays in this volume also address the ethical and political dilemmas of displaying South Asian art for Western appreciation. They highlight calls for the return of cultural property to their original sites and explain that repatriated works are often used as centerpieces of political exhibitionism rather than celebrated as recovered symbols of national heritage. Featuring archival materials and high-quality images of key pieces, Arts of South Asia offers an inside look at early collecting practices while addressing contemporary concerns about how artwork obtained under colonial rule is displayed abroad.Contributors: Allysa B. Peyton| Katherine Anne Paul | Hyder Abbas | Natasha Bennett | Deepali Dewan | Sushma Jansari | Gauri Parimoo Krishnan | Brinda Kumar | Dr. Pratapaditya Pal | Melody Rod-ari | Jason SteuberA volume in the David A. Cofrin Asian Art Manuscript Series
An important volume that explores the intentions behind several major early collections of South Asian art made for appreciation outside South Asia. The lively interplay of cultural interests and attitudes that are revealed, the ways these have changed over time, and the attention given here to some lesser-known collections and objects greatly enrich understanding of both South Asia and the world beyond its borders.'—Milo Cleveland Beach, author of The Imperial Image: Paintings for the Mughal Court'Provocative and timely. Focuses on the unwritten history of how South Asian objects came to exist in museum collections outside of South Asia. It is a story of progress, cosmopolitanism, and cultural exchange, in which East and West intermingle and enrich the general population's understanding of the world's cultural heritage.'—Risha Lee, former curator of exhibitions, Rubin Museum of Art
Allysa B. Peyton is assistant curator of Asian art at the Samuel P. Harn Museum of Art at the University of Florida. Katherine Anne Paul is curator of the arts of Asia at the Newark Museum.
Find what you're looking for...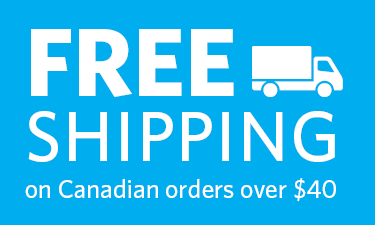 Publishers Represented
UBC Press is the Canadian agent for several international publishers. Visit our
Publishers Represented
page to learn more.