$26.95

Back Order
Ships in 4-8 weeks.
GO TO CART
Autism All-Stars
How We Use Our Autism and Asperger Traits to Shine in Life
Jessica Kingsley Publishers
Looking at the positive influences, great talents and unique thoughtprocesses of individuals with Autism Spectrum Disorders, this book is acelebration of those who have used their autism to shine in life.
Writers from all over the world at different stages in theircareers, and from very different backgrounds, share their experiencesof creating a successful life on the autism spectrum. Each explains howit is possible to draw on autistic strengths not just to make yourway in the world, overcoming challenges and obstacles, but also to makeyour life a real success. Education, the world of work, andrelationships are the focus of the first part of the book, which thengoes on to look at exceptional creativity, and the use of specialinterests.
The autobiographical stories in this book are full of wisdom andhumour, and will be an inspiration for anyone with high-functioningautism or Asperger Syndrome, their family and friends, and theprofessionals who work alongside them.
Josie Santomauro is a full-time writer living inBrisbane, Australia. Her son, Damian, was diagnosed with AspergerSyndrome at the age of five. Josie has written many books on autism, aswell as numerous fiction books for children and young adults under thename Josie Montano. In 2009 was awarded the Parent/Carer Award inrecognition of outstanding achievement by Autism Queensland, Australia.
Foreword. Tony Attwood.
Introduction. Josie Santomauro.
Part 1: Education.
1. An Education in Doodling. Jessica Peers.
2. The Ugly Duckling. Stan Hood.
3. Studying through Diagnosis. Iain Payne.
Part 2: Careers.
4. Talented People Getting Employed. Temple Grandin.
5. Counseling that Works. Roger N. Meyer.
6. To Be or Not to Be. Damian Santomauro.
7. Successful Management – Savant Style. MalcolmJohnson.
8. Super Strengths. Sondra Williams.
Part 3: Relationships.
9. Friendships – Aspie Style. Dr Wendy Lawson.
10. A Different Order of Being. Stephen Shore.
11. Talking to the Animals. Deborah Lipsky.
Part 4: Creativity.
12. Life on Stage. Robert McLachlan.
13. Donna Williams and The Aspinauts. Donna Williams.
14. Portraits – Learning Honesty in Art. JeanettePurkis.
15. Asperger Syndrome: How It and Art Influence Me. PeterMyers.
16. Aural Sculpting – Before and After. ColinWebber.
Part 5: Special Interests.
17. Musical Creativity. Leith McMurray.
18. The Recordings of a Rock Wiz. Mark Boerebach.
19. Sci-Fi Reality. Will Hadcroft.
Find what you're looking for...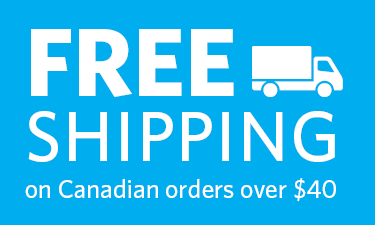 Publishers Represented
UBC Press is the Canadian agent for several international publishers. Visit our
Publishers Represented
page to learn more.