Autism in Film and Television
On the Island
University of Texas Press
Global awareness of autism has skyrocketed since the 1980s, and popular culture has caught on, with film and television producers developing ever more material featuring autistic characters. Autism in Film and Television brings together more than a dozen essays on depictions of autism, exploring how autistic characters are signified in media and how the reception of these characters informs societal understandings of autism.
Editors Murray Pomerance and R. Barton Palmer have assembled a pioneering examination of autism's portrayal in film and television. Contributors consider the various means by which autism has been expressed in films such as Phantom Thread, Mercury Rising, and Life Animated and in television and streaming programs including Atypical, Stranger Things, Star Trek: The Next Generation, and Community. Across media, the figure of the brilliant, accomplished, and "quirky" autist has proven especially appealing. Film and television have thus staked out a progressive position on neurodiversity by insisting on screen time for autism but have done so while frequently ignoring the true diversity of autistic experience. As a result, this volume is a welcome celebration of nonjudgmental approaches to disability, albeit one that is still freighted with stereotypes and elisions.
Autism in Film and Television makes inspiring reading. The essays collected here are gratifyingly varied in their approach and often illuminating in wholly unexpected ways. This welcome volume carries the power to inform, and perhaps transform, the ways in which teachers and students around the world think about portrayals of autism in popular film and television.

 
Murray Pomerance is an adjunct professor in the School of Media and Communication at RMIT University, Melbourne, and author or editor of dozens of books, including Virtuoso: Film Performance and the Actor's Magic and The Many Cinemas of Michael Curtiz.
R. Barton Palmer is an independent scholar and formerly Calhoun Lemon Professor of Literature at Clemson University, where he was the founding director of the World Cinema program. He has coedited multiple volumes, including Cycles, Sequels, Spin-offs, Remakes, and Reboots: Multiplicities in Film and Television.
Preface: Two Meditations

Who Am I? (Murray Pomerance)
Before Neurodiversity (R. Barton Palmer)

1. Autistic Android? The Curious Instance of Star Trek's Data (Ina Rae Hark)
2. Life, Animated: Adapting a Book about a Hero with Autism (Rebecca Bell-Metereau)
3. Where Is the Autism in Rain Man? (Daniel Sacco )
4. The Good Doctor: Images of Autism and Augmented Intelligence (Burke Hilsabeck)
5. Oddity and Catastrophe in The Big Short (Jason Jacobs)
6. Diagnosing the Detective: Sherlock Holmes and Autism in Contemporary Television (Christina Wilkins)
7. She's So Unusual: The Autist in Stranger Things (Brenda Austin-Smith)
8. Autism, Performance, and Sociality: Isolated Attention in The Social Network (Elliott Logan)
9. Hidden Worlds of Female Autism (Daniel Varndell)
10. Eye Contact in Juárez: Borderline Empathy and the Autistic Detective (Douglas McFarland)
11. The Creative Evolution and Reception of Netflix's Atypical (Christine Becker)
12. Community's Human Laugh Track: Neurodiversity in a Metamodern Sitcom (Joshua Schulze)
13. Portrait of the Autist as a Young Man (Fincina Hopgood)
14. Due Diligence: Exploring ASD in Nightcrawler and The Accountant (Dominic Lennard)
15. Mind the Gap: Autistic Viewpoint in Film (Alex Clayton)
16. Performative Restraint and the Challenges of Empathy in Being There and Phantom Thread (Matthew Cipa)
17. "A Spoonful of Sugar": Watching Movies Autistically (Mark Osteen)
18. David and Lisa: The Healing Power of the Group (R. Barton Palmer)
19. Jesse: Torture That Autist (Murray Pomerance)
Works Cited and Consulted
Photo Captions and Credits
Contributors
Index
Related Titles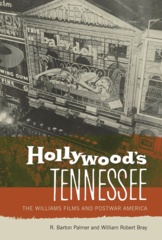 Hollywood's Tennessee
The Williams Films and Postwar America
After Hitchcock
Influence, Imitation, and Intertextuality
Edited by David Boyd and R. Barton Palmer
‹
›
Find what you're looking for...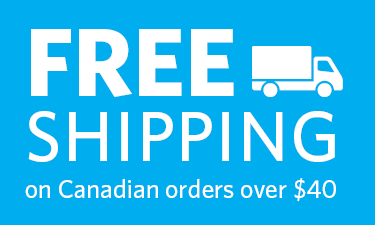 Stay Informed
Receive the latest UBC Press news, including events, catalogues, and announcements.
Publishers Represented
UBC Press is the Canadian agent for several international publishers. Visit our
Publishers Represented
page to learn more.