21 illustrations, 8 tables, 6 maps
Awful Splendour
A Fire History of Canada
Fire is a defining element in Canadian land and life. With few exceptions, Canada's forests and prairies have evolved with fire. Its peoples have exploited fire and sought to protect themselves from its excesses, and since Confederation, the country has devised various institutions to connect fire and society. The choices Canadians have made says a great deal about their national character. Awful Splendour narrates the history of this grand saga. It will interest geographers, historians, and members of the fire community.
Awful Splendour bravely goes beyond all of the fire studies, incorporating their separate insights into exhaustive original research to form a sweeping narrative that examines the roles of fire and humans as agents of historical and environmental change. […] The strength of Awful Splendour lies in the prodigious narrative talents of its author. Pyne is a master historian whose command of language is elegant and evocative, and he uses it to great effect in each section to describe recurring and intertwining themes – what he calls 'nested narratives' – such as climate, fire as a historical agent, and humans and the institutions they have created to manage fire. […] These 'nested narratives' are told in a poetic style that is all Pyne's own and that lends a powerful sense of detail to his larger narrative. […] Awful Splendour is a formidable and impressive book that complements Pyne's other Cycle of Fire works, and it is sure to be a must-read for Canadian environmental historians, historical geographers, and forestry and wildlife specialists.
Awful Splendour: A Fire History of Canada is […] a jargon-free, scholarly account of how forest fires occurred in Canada during the previous centuries, and how institutions (and the people behind those) have dealt with that reality. It is not meant to be a general book about the history of Canada, but it will be useful for professionals and students in environmental history, forest studies, physical geography, and Canadian studies.
Stephen Pyne has written a most detailed account of fire in the ecological and cultural history of Canada from pre-historic times up to the climactic year of 2003 with a look beyond.
It is the tenth book about fire authored by Pyne…, a historian with ample personal experience fighting wildfires. Pyne set out to create a somewhat encyclopedic repository of major themes, institutions, individuals, and events. His success at this goal will make this volume a good reference source.
Fire is a defining element in Canadian land and life. With few exceptions, Canada's forests and prairies have evolved with fire. … This book narrates the history of this relationship and will be of interest to geographers, historians, and members of the fire community.
There are a few scholars who dominate a field as Stephen Pyne does with the history of fire. Since the publication of his classic Fire in America: A Cultural History of Wildland and Rural Fire in 1982, Pyne has published over half-dozen books on fire in world environmental history. […] Pyne is at his best when he shows the role of the state in fire protection, and specifically, the perennial debates between provinces and federal government on such matters. Stephen Pyne is a gifted writer and pays careful attention to narrative through which, he shows clearly the pivotal role of fire in shaping the Canadian landscape.
Another blockbuster from one of the world's foremost environmental historians. Pyne is a master of rich detail married to grand narrative, and Canada provides a huge subject worthy of those talents. He portrays that great northern country in all of its ecological complexity and then shows how a complex political entity of nation and province interacted to forge policy. This books sets a new standard for all future writing about Canadian lands and peoples.'
Awful Splendour is engrossingly written and displays Pyne's characteristic clarity of thought, insightful analysis, and richness of prose. This is a monumental work in scope and detail. It will stand alone as an important companion within his 'Cycle of Fire' series. He clearly captures the complexity and intricacies of fire in the Canadian context and is wonderfully descriptive of the fire and ecosystem dynamics of each region.'
Stephen J. Pyne is one of the world's foremost chroniclers of the cultural and environmental history of fire. He is the author of the Cycle of Fire, a suite of six books examining the history of fire around the world.
Foreword: Mon pays c'est le feu / Graeme Wynn
Author's Note: A Boreal Burning Bush
Prologue: White Canada
Book 1: Torch
Kindling
Fire Rings of Indigenous Canada
Fire and Frost: Tundra
Fire and Water: Boreal Forest
Fire and Grass, Fire and Leaf: Great Plains Prairies and Great Lakes Forests
Fire on the Hills, Fire on the Mountains: Acadian Woods and Cordilleran Forests
Fire and Fog: The Incombustible Fringe
Tongues of Fire: Black Spruce and High Plains
Conflagration and Complex
Book 2: Axe
Creating Fuel
Fire Frontiers of Imperial Canada
New Found Land
Acadia
The Canadas
Far Countries
With Fire in Their Eyes: Gabriel Sagard and Henry Hind
"Burning Most Furiously"
Book 3: Engine
Containing Combustion
Reconnaissance by Fire: Robert Bell and Bernhard Fernow/ xxx
Fire Provinces of Industrial Canada
Dominion of Fire: Canada's Quest for Fire Conservancy
Sea and Shield: Fire Provinces of Eastern Canada
Fire's Lesser Dominion
Tracer Index: James G. Wright and Herbert B. Beall
Plain and Mountain: Fire Provinces of Western Canada
Prosperity and Peril
Two Solitudes: C.E. Van Wagner and Donald Stedman
Revanchism and Federalism
Fire's Outer Limits: Fire Provinces on the Fringe
Internal Combustions
Epilogue: Green Canada
Continental Drift and Global Warming
Fire Geography of Green Canada
Fire's Reconfederation
Settlement Symmetries, Then and Now
Counting Carbon
Virtual Fire
Slow Burns, Fast Flames
Fire and Ice
Notes
Bibliographic Essay
Index
Related Titles
First Nations Wildfire Evacuations
A Guide for Communities and External Agencies
By Tara K. McGee, Amy Cardinal Christianson and First Nations Wildfire Evacuation Partnership
‹
›
Find what you're looking for...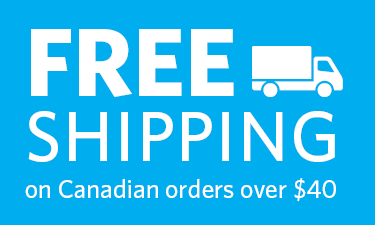 Stay Informed
Receive the latest UBC Press news, including events, catalogues, and announcements.
Publishers Represented
UBC Press is the Canadian agent for several international publishers. Visit our
Publishers Represented
page to learn more.